Depeche Mode Must-Have Albums
By Classic Pop | March 3, 2013
Here's the Classic Pop guide to Depeche Mode's Must Have Albums – taken from our Lowdown feature in issue 1.  Look out for more Lowdown instant guides in every issue of Classic Pop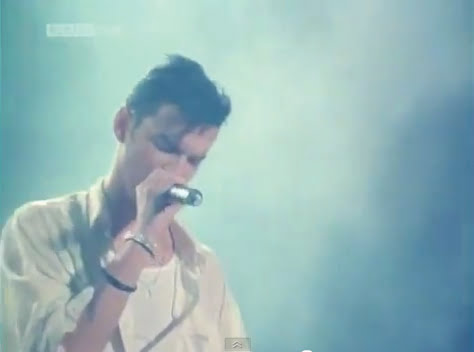 Follow link at the bottom of the page to see our selection of must-watch Depeche Mode videos…
CONSTRUCTION TIME AGAIN (1983) 
The one where the band employed new sounds and thoughtful lyrics
Construction Time Again… and indeed it was. New instruments, including the first samplers, meant new, industrial sounds and beats (best heard on the track Pipeline) alongside the band's familiar synths. The writing got darker, more eco-friendly and more poignant with the Martin Gore tracks Shame and Told You So and Alan Wilder's Two Minute Warning and The Landscape Is Changing. But while these made you think – yes, the world and people were pretty shit back then, too – what got you to the lecture in the first place was Everything Counts. This was a track that not only had a lot to say – corporate greed isn't a nice thing – but said it in such a way that you'd still be singing along with it 30 years later. Indeed, the track has since become the closing ceremony of many a Depeche Mode live performance.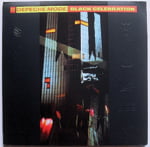 BLACK CELEBRATION(1986)
The one where Depeche Mode went all doomy and gloomy on us 
The clue was in the title – Black Celebration saw the band in a dark mood. The title track took your hand and led you superbly into the quagmire, before Fly On The Windscreen – Final saw Gahan spitting out such cheerful phrases as "death is everywhere" and "lambs to the slaughter" over a bleak industrial backdrop. New Dress was even more gloomy, as Gahan played the world-weary traveller, bemoaning murders and bomb blastsbefore dryly observing that, "Princess Di is wearing a new dress." Elsewhere, the jauntier But Not Tonight sounded like Vince Clarke had snuck back into the recording studio.
And standout track Stripped boasted a crescendo that still makes the hairs on my arm stand to attention 26 years later. Surely, a set of songs to confirm Gore as one of the UK's leading songwriters. It couldn't get better than this, could it? Oh, yes it could.
VIOLATOR
(1990)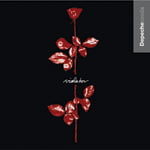 The one you should take with you if you end up on a desert island
Violator was Depeche Mode at the peak of their powers, a collection of supremely produced synth tracks that spawned four cracking singles. The album opened with World In My Eyes, Gahan seducing the listener with lines like, "Let my body do the talking." Fan favourite Personal Jesus took its inspiration from Priscilla Presley's book Elvis And Me, while Waiting For The Night was arguably the band's finest lower-tempo moment. Enjoy The Silence was a dancefloor filler during the spring of 1990 (and has even been covered by Susan Boyle). Policy Of Truth offered another of those spectacular climaxes the band do so well, before Clean's searing strings closed proceedings.
It was no wonder the band's next step was to bury their synths, grow their hair and buy some guitars – after Violator, they could never reach those electronic heights again.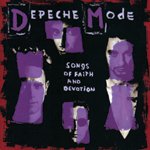 SONGS OF FAITH AND DEVOTION (1993)
The one where the band grew long hair and said, "Let's rock!"
Another apt title – with his long hair and beard, Gahan must've seemed like Jesus to his adoring fans on the band's subsequent tour. The adulation didn't sit well with the (by then heroin-addicted) singer, however, who attempted suicide in 1995. If this had been his last album, what a way to bow out. The band ditched the synths and replaced them with rock theatrics (and a bit of gospel and country thrown in for good measure), Wilder playing drums and Gore picking up a guitar. The truth is, though, the quality of Depeche Mode's songs is such that they could be re-imagined in any genre. Walking In My Shoes, Mercy In You, Higher Love and I Feel You were all standouts, but if I could "bagsie" one Depeche Mode song for myself, it would be In Your Room. Yes, it's mine now and you can't listen to it without my permission.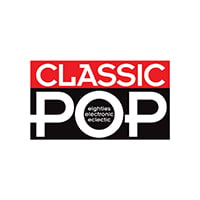 Classic Pop
Classic Pop magazine is the ultimate celebration of great pop and chart music across the decades with in-depth interviews with top artists, features, news and reviews. From pop to indie and new wave to electronic music – it's all here...