Classic Pop Issue 7 is On Sale Now!
By Classic Pop | October 3, 2013
 Issue 7 of Classic Pop is on sale now! This month we've got a whopping ten-page feature that looks at music genius, Boy George. In his most in-depth interview for years, he talks about love, faith and how he finally grew up and we take a look at his first new studio album for almost two decades.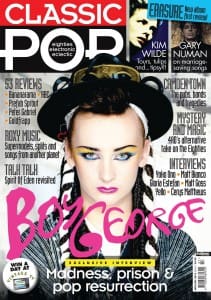 We also look at the most popular performers to emerge from Camden in the Eighties and Nineties, in our feature So Much To Answer For: Camden Town…
Gary Numan reveals how he didn't embrace fatherhood and how music eventually brought him around in our candid interview with the star
Find out about Kim Wilde's new tour and the truth about that YouTube video
We look at the work of the striking performance artist, Klaus Nomi who's still influencing the biggest names of today
Roxy music went from art-house to synth-pop to smooth sophistication. We get the lowdown on their finest work
There are plenty of reviews from New Releases, Reissues, live events including the Rewind festivals, and more so you can stock up on your CD collection
Once again a whole host of new competitions – including the chance to win a day at Vintage TV, a copy of Tears For Fears The Hurting box set, five signed copies of Flashback: The Very Best of Imagination and more…
 Issue 7 of Classic Pop is on sale in WH Smiths and selected Sainsbury's, Tesco, Morrisons and Asda branches. It will arrive in European stores over the next two weeks, USA from early November and Australia at the start of December. Or you can buy direct from us, buy the app or get the desktop/Android version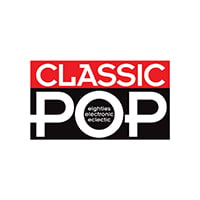 Classic Pop
Classic Pop magazine is the ultimate celebration of great pop and chart music across the decades with in-depth interviews with top artists, features, news and reviews. From pop to indie and new wave to electronic music – it's all here...