Top 100 Singles of the 80s: 15-11
By Classic Pop | March 26, 2014
15
Orchestral Manoeuvres In The Dark: Enola Gay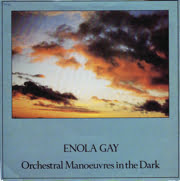 Not OMD's biggest chart hit – even Locomotion got higher – but their most well-loved. Possibly because it summed up everything that was different about the group: leftfield but pop, whistle-able but war-fixated. This was also the single that pushed them over the hump from cult, ex-Factory group to serial hitmakers.
14
A-ha: Take On Me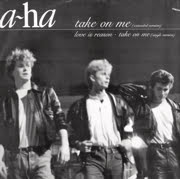 Like the other single it jostles with in our Top 100 – Pet Shop Boys' West End Girls (see number 13) – it wasn't the first edition of Take On Me that became a hit.  The anthem of Pop Scandinavia was initially released as a single produced by Alan Tarney, who'd previously collaborated with Cliff Richard and Squeeze. But it failed to make a dent and a new version, produced by Tony Mansfield of New Musik, reached number three in the band's native Norway. As a
last throw of the dice, a very special video was commissioned and added to Tarney's mix, and the rest is history…
13
Pet Shop Boys: West End Girls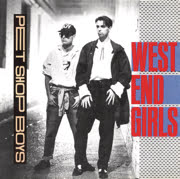 We had some office sweepstakes going as the votes were coming in for this Top 100, and West End Girls was odds-on favourite to take the number-one spot. The second single version, that is. The first – the cheap, cheesy, throwaway mix produced by Bobby O – charted at number 17 in Belgium in the summer of 1984, but failed to register anywhere else. But then along came Stephen Hague's remix – and a complete rebranding of the duo's image and artwork.  As a result, Neil Tennant and Chris Lowe were sitting pretty at number one in the UK (and Belgium) by the end of 1985.
12
Yazoo: Only You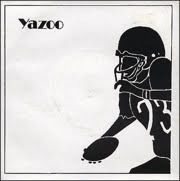 Alison Moyet and Vince Clarke's big dance track, Don't Go, made it to number 44 in our countdown, and here's their big, heart-stopping ballad. The duo's original version reached number two in the UK in 1982 (kept off the top by Nicole's one-hit wonder A Little Peace), and by the end of the following year we still hadn't heard enough of the song, the Flying Pickets' a cappella rendition becoming the Christmas number one. Years later, that added Christmas memory made the Yazoo version the perfect choice to soundtrack the Christmas special of The Office in 2003.
11
Soft Cell: Tainted Love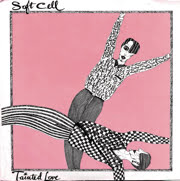 It was nothing short of genius that Dave Ball and Marc Almond managed to take a flop Sixties Motown B-side and turn it into one of the biggest-selling and most fondly remembered singles of the Eighties. It was a single released when the duo were at one of their lowest ebbs. Soft Cell's first single – A Man Could Get Lost/Memorabilia – had failed to chart in the UK, so they had a lot riding on this. But their genius won out in the end – as a UK number one, a Top 10 hit in the US and 1.27 million sales to date will testify.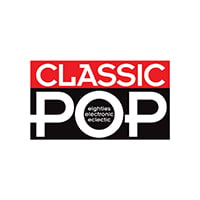 Classic Pop
Classic Pop magazine is the ultimate celebration of great pop and chart music across the decades with in-depth interviews with top artists, features, news and reviews. From pop to indie and new wave to electronic music – it's all here...