Top 100 Singles of the 80s: 50-46
By Classic Pop | March 17, 2014
50
Soft Cell: Say Hello, Wave Goodbye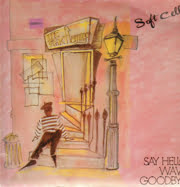 By reaching number three in the UK charts in 1982, Say Hello, Wave Goodbye was the single that proved Soft Cell weren't just about erotic cabaret or exotic dancing (although they were pretty good at those, too). On the A-side, Marc Almond wallowed in 50 shades of pathos as he thought aloud through the ultimate break-up. On the B-side, Dave Ball chipped in with an equally spellbinding instrumental version.
49
Nik Kershaw: The Riddle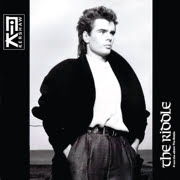 Was this much-maligned single about a tree, a river or a hole in the ground? Or even an old man of Arran going round and around? You might've guessed, three decades later, that it was about none of these things. "The Riddle is nonsense," explains Kershaw. "It's bollocks, the confused ramblings of an Eighties pop star." But that's not to deride the song's hook, which has endured long enough to give this single a respectable halfway position in our Top 100.
48
Depeche Mode: Strangelove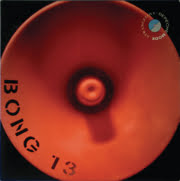 Depeche never managed to settle on a definitive version of Strangelove – a mid-period hit single – but it clearly has a strong place in our hearts. Maybe that's why: because it's the group's unfinished symphony. First there was the upbeat single version in 1987, which the group now look down upon in favour of Daniel Miller's slower album version. Then came Bomb The Bass' Strangelove '88, matching its predecessor's chart position in the US of number 50.
47
The Smiths: How Soon Is Now?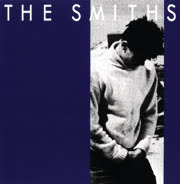 A Smiths single that brought in a whole new audience after the band ripped up the melancholy/jolly, Morrissey/Marr musical formula and replaced it with a harsh guitar loop. This track actually started off as a B-side (of 1984's William, It Was Really Nothing), before taking its own turn in the limelight on the A-side, reaching number 24 in the UK a year later. That great loop also became the basis for tracks by Pop Will Eat Itself and Soho's Hippy Chick.
46
Depeche Mode: New Life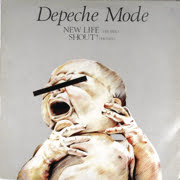 EDM… EBM… the seeds of modern electronic pop music can be traced back to here: Depeche Mode's breakthrough single. Their second, it was released in June 1981 and followed the the misfire of Dreaming Of Me. With New Life, the band secured a spot on Top Of The Pops for the first time – complete with Martin Gore in leather and lace, Vince Clarke at the controls and Andy Fletcher, well, just having a good boogie. And the rest, as they say, is history.
Comments
comments
Classic Pop
Classic Pop magazine is the ultimate celebration of great pop and chart music across the decades with in-depth interviews with top artists, features, news and reviews. From pop to indie and new wave to electronic music – it's all here...