Top 100 Singles of the 80s: 80-76
By Classic Pop | March 7, 2014
80
George Michael: A Different Corner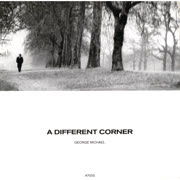 "This record is dedicated to a memory," reads a note from George Michael on the rear sleeve of this, his second solo single and second solo UK number one.  It came two years after Careless Whisper, in April 1986. Wham! were still active but George and Andrew had announced that they were soon to split. Jostling with Japan's Ghosts as possibly the most ambient piece in our countdown, something like this would make an unlikely number one in 2014.
79
Duran Duran: Girls On Film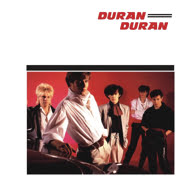 Some of the singles in this chart owe a great deal to their accompanying videos, both for their success and for extending the song into a bigger – what we might now call multimedia – event. Very few people saw the Girls On Film video at the time (and it doesn't get many airings these days, either), but the furore surrounding Godley & Creme's naked mud-wrestling fest was enough to make this the single everyone talked about in the summer of 1981.
78
ABC: Poison Arrow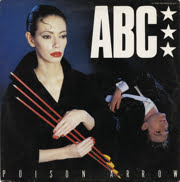 ABC's breakthrough single in America and a number-four hit in the UK in the spring of 1982, Poison Arrow was another single that was taken to another dimension by its video, which was so lush that it spawned a mini feature film, Mantrap.  Rumour has it that frontman Martin Fry's spoken-word breakdown – "I thought you loved me but it seems you don't care" – came at the suggestion of David Bowie, who was recording in a neighbouring studio.
77
The Cult: She Sells Sanctuary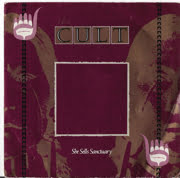 The Cult were one of a strong gothic element – along with the likes of The Mission, The Sisters Of Mercy, Siouxsie & The Banshees and, of course, The Cure – that infiltrated the UK charts for much of the mid-Eighties. She Sells Sanctuary was the biggest out-and-out rocker to make it into our Top 100, and also the moment when The Cult went to the heights of pop, reaching number 15 in May 1985 (thanks in part to a whole set of brilliant remixes).
76
The Stranglers: Golden Brown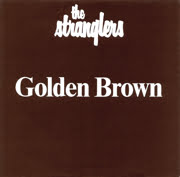 Possibly the most famous UK chart hit about heroin addiction, Golden Brown's darker meaning was lost on the legions of record buyers who sent it to number two in the UK at the beginning of 1982. Up to this point, The Stranglers had been one of the most extreme punk bands, famously banned from most London recording studios. But the murmuring vocals, harpsichord loops and fantasy video placed the group firmly in Radio 2 territory.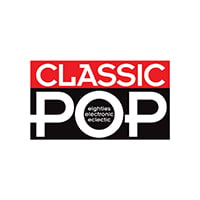 Classic Pop
Classic Pop magazine is the ultimate celebration of great pop and chart music across the decades with in-depth interviews with top artists, features, news and reviews. From pop to indie and new wave to electronic music – it's all here...