Top 100 Singles of the 80s: 100-96
By Classic Pop | March 3, 2014
100
The Smiths: Bigmouth Strikes Again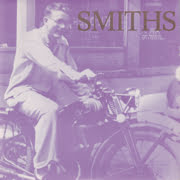 A surprisingly low entry in the Top 100 for what's possibly the purest of pure indiee-pop, at least in comparison to everything else in our chart. Bigmouth was the lead single from The Smiths' 1986 album The Queen Is Dead and was a prescient commentary on Morrissey's next quarter of a century in press and public life. It's also The Smiths single that's remained closest to Morrissey and Marr's hearts, with both of them giving it solo live airings.
99
All About Eve: Martha's Harbour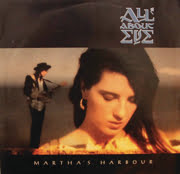 A one-off in terms of UK Top 10 action for All About Eve, why has this gone on to become such a fondly remembered little gem? Possibly for its regular appearance on clip shows for the night the band "performed" on Top Of The Pops to a backing-tape mishap. But more likely because the single provided a beautiful but momentary acoustic alternative to the acid-house movement, which was in full swing when this hit number 10 in 1988.
98
Thompson Twins: Hold Me Now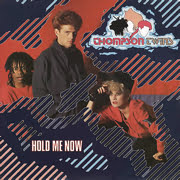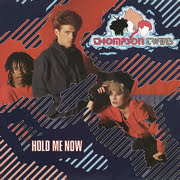 By Tom Bailey's own admission, the Thompson Twins weren't about ballads and he couldn't find it in himself to write a straightforward love song. But Hold Me Now – their biggest-selling single in both the US and the UK – came close. Perhaps because it was an alt.love song, perhaps because of Alex Sadkin's production or perhaps because of its funk-bass/latin percussion backing, it's never had any significant cover versions. It's also hardly dated at all.
97
The Lotus Eaters: The First Picture of You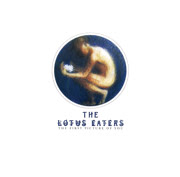 Forget Karma Chameleon and Uptown Girl – the two biggest-selling singles of 1983 – this, the debut single from The Lotus Eaters, was the true sound of 1983 as the most-played single on UK radio that year. It may have only peaked at number 15, but The First Picture Of You was pop sophistication to file alongside the likes of Associates (who just happened to share a bass player with The Lotus Eaters in Michael Dempsey).
96
Jim Diamond: I Should Have Known Better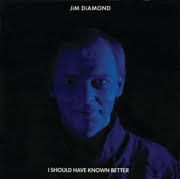 This UK number one from 1984 wasn't Diamond's first big hit – that had come in 1982 with PhD's I Won't Let You Down. And it wasn't to be his last, thanks – bizarrely – to Hi Ho Silver (the theme from Boon) going to number five a couple of years later. A chart anti-hero, Jim encouraged the public to stop buying this single when Band Aid released Do They Know It's Christmas? so they'd focus their spending on that instead.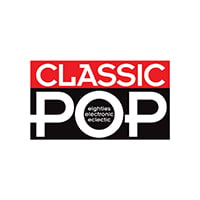 Classic Pop
Classic Pop magazine is the ultimate celebration of great pop and chart music across the decades with in-depth interviews with top artists, features, news and reviews. From pop to indie and new wave to electronic music – it's all here...