New Holly Johnson 'In And Out Of Love' Premiere
By admin | September 15, 2014
Classic Pop can exclusively reveal the Phil Harding & PJS Remix of Holly Johnson's new single 'In And Out Of Love', the second single to be taken from his upcoming Europa album.
Johnson is set to release Europa on September 29th via Pleasuredome Records and is heading out on tour throughout October to promote the album. This will be his first solo album in fifteen years, his last being Soulstream, released in 1999.
The album is produced by Mark Ralph who has worked with the likes of Filthy Dukes, Hot Chip, Franz Ferdinand and Clean Bandit and features 'contributions' from Roxy Music's Phil Manzanera, Vini Reilly of Durutti Column, and the late, great Frankie Knuckles, who remixed first single 'Follow Your Heart' alongside house legend Eric Kupper.
"I'd pile my vintage synths into the back of the car, head over to Mark's place, and we'd be up half the night making this record," said Holly of the session. "I really am the archetypal miseryguts… The songs are full of encouragement because really I'm singing to myself, to get rid of that black dog and get me out my shell."
The two singles from the album so far, 'Follow Your Heart' and 'In & Out Of Love' are both B-listed on Radio 2 and the upcoming tour – his first since touring with Frankie Goes To Hollywood in 1987 – is likely to be a big seller.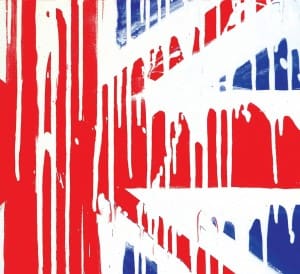 Check out the coming issue of Classic Pop for our interview with Holly and the album review.
UK tour dates:
Sunday, October 19 Birmingham Library, The Institute
Friday, October 24 Liverpool The Auditorium
Saturday, October 25 Manchester Manchester Academy 2
Tuesday, October 28 London Koko
Comments
comments
admin