EXCLUSIVE! New Alison Moyet live track
By admin | October 31, 2014
Classic Pop has been given the exclusive premiere of 'Horizon Flame', the opening track from Alison Moyet's recent hit album 'The Minutes' and also featured on her upcoming live album 'Minutes And Seconds – live' – due for release on 10th November on Cooking Vinyl.
Moyet's recent album 'The Minutes' was heralded by critics as a return to top form with many describing it as her best work in decades, vindicated by an impressive No.5 in the UK album charts.
'Minutes And Seconds – Live' contains live recordings from the album world tour, as well as career highlights from throughout her solo work and her tenure alongside Vince Clarke in Yazoo.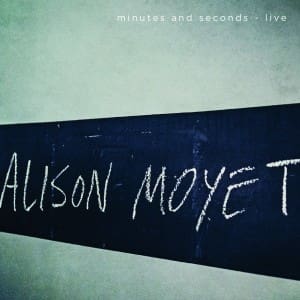 "Having worked live for an age with a traditional band line-up I decided to return to my recording roots and an electronic pallet. This rapprochement begins with my 2013 album 'the minutes', a body of work I wrote together with its producer Guy Sigsworth, resulting in a collection of material that is entirely pleasing for me to perform live. As the catalyst for 'the minutes' tour, it enabled me to revisit some of my earlier work, either in the context it was originally intended, or with a new ear.  Instead, reworking organic songs into a programmed format rather than the other way around and sparing me the niggling suspicion that I was in danger of inhabiting my own tribute act – which is a relevant consideration when you have been singing some of the songs for 30 something years, and wish still to be engaged."
Alison Moyet
Tracklisting:
Horizon Flame (Live)
When I Was Your Girl (Live)
Ordinary Girl (Live)
Remind Yourself (Live)
Is This Love? (Live)
Winter Kills (Live)
Filigree (Live)
Only You (Live)
Changeling (Live)
This House (Live)
All Signs Of Life (Live)
All Cried Out (Live)
Situation (Live)
Pre-order it now via https://alisonmoyet.tmstor.es/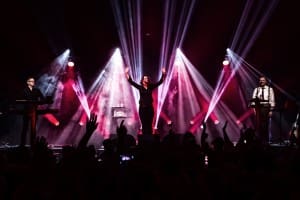 Alison Moyet is on tour solo through Europe in November and then as a special guest with Culture Club on their arena tour in the UK in December. Details can be found on her website.
Comments
comments
admin