EXCLUSIVE: Sophie Ellis-Bextor confirms new album plans with Ed Harcourt
By admin | November 7, 2014
Sophie Ellis-Bextor has confirmed to Classic Pop that she intends working with Ed Harcourt again for her next album, following the UK Top Five success of this year's Wanderlust, which Harcourt produced and co-wrote.
Ellis-Bextor released remix album Wandermix this week, and says she enjoyed working with singer-songwriter Harcourt so much that the pair intend to collaborate on her next record.
"The plan is to work with Ed again," said Ellis-Bextor. "We were very efficient and very certain when we made Wanderlust; we didn't write or record any extra songs other than what's on the album and we feel happy working together."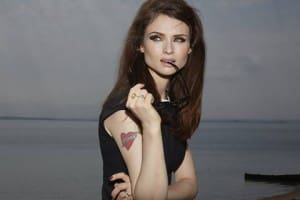 Ellis-Bextor added that she and Harcourt are able to work quickly in the studio. "I think we'd be able to get our next album done in six weeks," she said. "We can do it in one quick blast."
Asked how the album might sound, Ellis-Bextor responded: "I've got a couple of ideas, but I've got myself in trouble before when I've put adjectives out there. I'm a big believer that the song is one thing, but production can take it in a number of different directions by making it stripped-back, full-blown or whatever. It'll come together when we get in the studio."
Ellis-Bextor will be the guest reviewer of the singles in the next issue of Classic Pop, when she gives her verdict on new singles by the likes of David Bowie, Simple Minds and Bryan Ferry.
Comments
comments
admin