The Lowdown – The Human League
By Classic Pop | February 27, 2015
Since their formation at the height of punk in late-SEVENTIES Sheffield, The Human League have proven to be one of the country's most resilient acts. It's time to take a look at the best and worst of the synth-poppers who "Dared"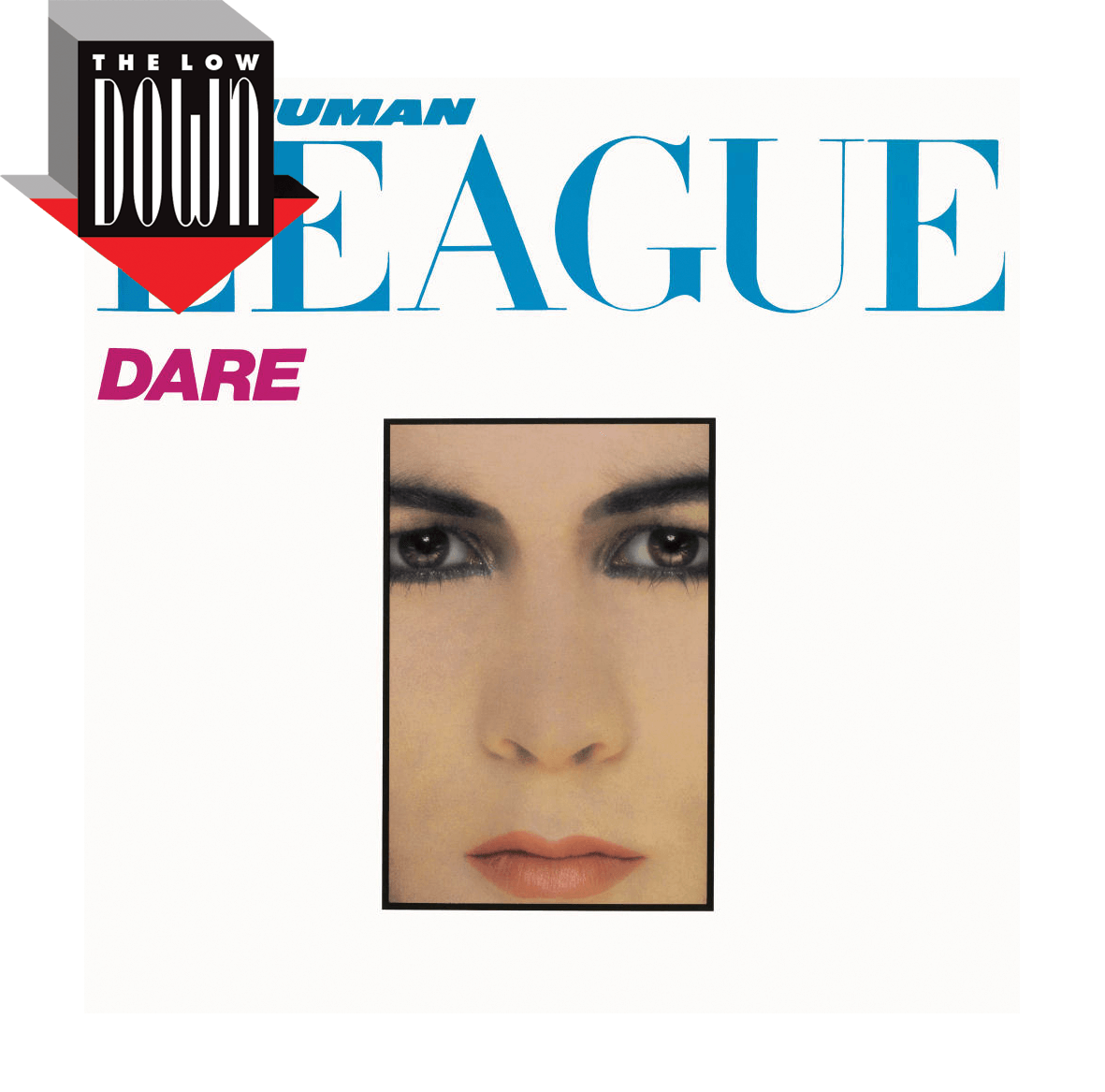 In the canon of great opening lines, "You were working as a waitress in a cocktail bar" isn't an obvious contender, but – as anyone who's stood on a dancefloor at a wedding knows – few songs are held in such affection as The Human League's first UK number one, Don't You Want Me. The song is a classic example of what's endeared the Sheffield act to generations of music fans, boasting a straightforward charm, a synthetic but fallible warmth and a disarming simplicity.
Formed in 1977, when Martyn Ware and Ian Craig Marsh, a duo known as The Future, decided they needed a frontman to boost the commercial appeal of their synth experiments, The Human League's only constant member has been Phil Oakey, the vocalist they found working as a porter in a local hospital. Ware and Marsh both departed the fold in 1980 to form Heaven 17 with Glenn Gregory, but Oakey recruited teenagers Joanne Catherall and Susan Ann Sulley, with mainstream success following quickly – starting with 1981 album Dare, a 20th-century pop masterpiece that defines its time almost perfectly.
Love Action (I Believe In Love), Open Your Heart, (Keep Feeling) Fascination… the hits kept coming on both sides of the Atlantic. But it wasn't always an easy ride for the band. Studio sessions became fraught as the pressure to maintain their profile grew, and musicians came and went. Furthermore, the band were out of their deal with Virgin by the early 1990s. East West stepped in but in 1998, the band were dropped again and their next deal – with Papillon – was ill-starred, the label's financial state so dire that it closed shortly after the release of 2001 album Secrets.
In danger of becoming little more than a heritage act, the band focused on live activity for most of the 21st century's first decade, but a 30th-anniversary tour in 2007 did much to remind people of their significance. A further tour with ABC and Heaven 17 the following year helped maintain their revitalised momentum, and persistence paid off when they were picked up by the Wall Of Sound label for the release of 2011's Credo. While its sales didn't match those of the band's glory years, it confirmed the high regard in which The Human League continue to be held.
The must-have albums
Reproduction (1979)
The early, experimental one that the purists still love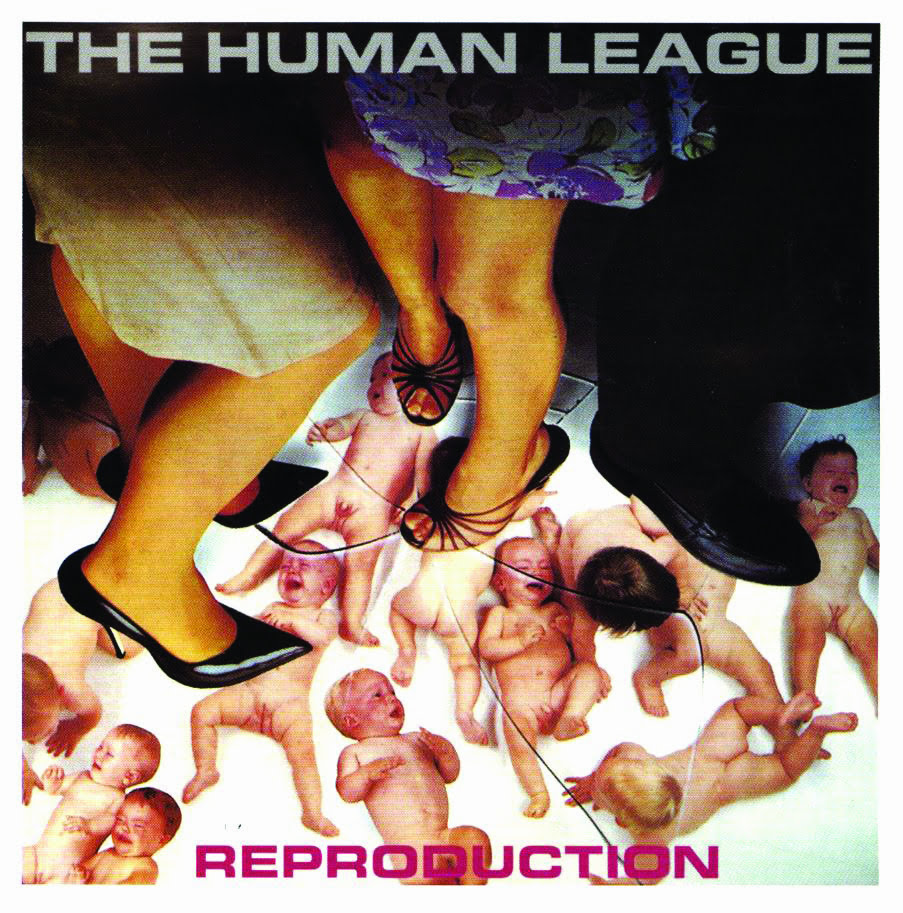 Despite being produced by Colin Thurston, who'd soon enjoy success with Duran Duran, Reproduction – The Human League's debut long-player – initially made little impact. Two years later, though, its sleek, austere lustre was given a second chance in the wake of the commercial success of its follow-up, Travelogue.
The addition to the reissue of their debut single, Being Boiled, did no harm, but it's the mixture of robotic, deadpan vocals, a steely electronic sound and hints of industrial influences – later taken further into the mainstream by Depeche Mode – that helped bring this to an overdue wider audience.
Empire State Human was the only official single, Oakey's vocals seductively at odds with the cold backing track. But there was a wry sense of humour in evidence, as confirmed by Blind Youth's classic line, "Dehumanisation – it's easy to say."
Travelogue (1980)
The one where the avant-garde began to collide with pop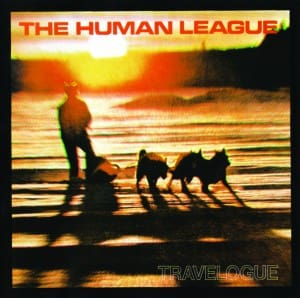 Travelogue was the culmination of Marsh and Ware's experiments with Oakey – literally, given that the duo quit soon after – and its avant-garde character blended naturally with Oakey's growing pop focus. Kicking off with The Black Hit Of Space – a self-conscious and surreal ode to a record "so black, it had to be a con" – its tone remained, like its predecessor, coldly rigid.
The poignancy at its heart, however, set a precedent for OMD's Architecture & Morality, which Travelogue's producer, Richard Mainwaring, would helm a year later. Oakey's voice was also increasingly confident, delivering bizarre lyrics like those of Crow And A Baby – "My dream was the baby / The crow was your hair" – over squirts of detuned synth, while Gordon's Gin revealed a love of Kraftwerk.
A 1988 reissue included disco experiment I Don't Depend On You, recorded as The Men.
Dare (1981)
The one that every grown-up pop fan should own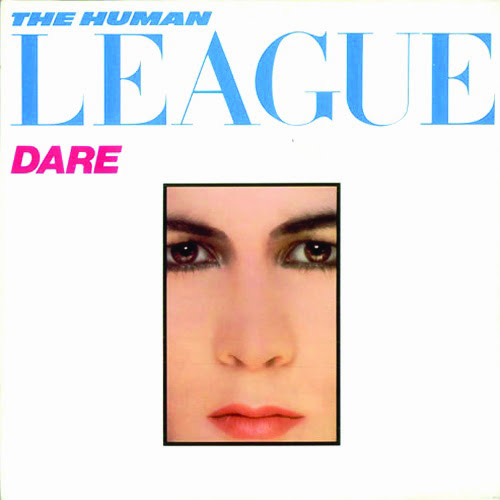 For many, Dare remains one of the finest pop records of the 1980s, and no wonder: immediate and innovative in equal measures, it sounded effortless. Combining a mechanical precision with an impressively emotive quality – thanks largely to the restrained but arresting passion of Oakey's voice, and new members Catherall and Sulley's own inscrutable vocal contributions – Dare was packed with timeless classics.
Don't You Want Me was the standout, but Open Your Heart, The Sound Of The Crowd, The Things That Dreams Are Made Of and Love Action (I Believe In Love) proved that they were a band of depth as well as mainstream appeal, their melodies given extra muscle by producer Martin Rushent, who'd previously worked with The Stranglers.
Dare's technology may sound somewhat obsolete today, but its charm remains undiminished.
Crash (1986)
The one that proves your commitment to the cause
The album that gave The Human League their second US number-one single (Human) was originally all but disowned by the band. Continuing Hysteria's tradition of difficult recording sessions, it found them hooking up with producers Jimmy Jam and Terry Lewis, the men behind Janet Jackson's reinvention on Control.
The band's slow creative process was at odds with the men behind the desk, who insisted on defining the nature of the record. Nonetheless, Jam and Lewis gave the band a cleaner, shinier sound, and were also responsible for writing the beautiful, worldwide hit Human – Oakey unusually vulnerable against the rattling drum beat, even adopting a falsetto.
It may have been at odds with the band's roots but, with the slick grooves of Jam and I Need Your Loving – a dead ringer for much of Jackson's album – Crash was perfectly in tune with the times.
THE MUST WATCH VIDEOS
The Human League Video Single 1983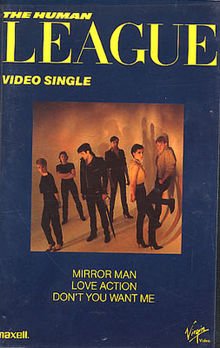 Featuring videos for three songs – Mirror Man, Love Action (I Believe In Love) and Don't You Want Me, this 1983 VHS and Betamax compilation claimed to be the UK's first video single.
Sales were hampered by its £10.99 price tag, but its content remains charmingly of its time. Mirror Man found Oakey, Sulley and Catherall wandering around backstage dressing rooms while, inexplicably, a speedboat crashed in black and white from time to time; Love Actionsaw Oakey arriving too late, The Graduate- style, at Sulley's wedding, before joining Catherall – again, inexplicably – for a screening of softcore porno Emmanuelle; and Don't You Want Me found the band on what seemed to be the set of an early-Eighties ITV crime thriller, before reuniting to edit the film in the cutting room.
The latter video was directed by Steve Barron (who'd go on to make the films Electric Dreams and Teenage Mutant Ninja Turtles) but was later censored, allegedly due to its images of firearms.



Top Of The Pops Christmas Special
1981
The Human League – Don't You Want Me [Top of…
by CarterRicky
It was everything they'd ever dreamed of: a UK Christmas number one. They were all dressed up for their moment of glory – Oakey in his best black shirt and polyester trousers, Tulley pre-empting Kelly LeBrock's look in The Woman In Red, Catherall in a skimpy white cocktail dress – and the audience of teenage music fans were clapping and screaming with characteristic pubescent excitement.
Even the trademark "un-choreography" for which Tulley and Catherall are loved was going down a storm with the crowd. But, as the band reached the final chorus of their victorious, worldwide smash hit, fans in the front row produced aerosol cans from out of nowhere.
Before they could say, "Jeez, Louise!", Oakey and co found themselves choking on mouthfuls of Silly String and rumours of miming on Top Of The Pops were confirmed.
(Keep Feeling) Fascination 1983



The video for the band's 11th single (yes, 11th!) started with the camera swooping down from above a map to discover that that large orange area was, in fact, a giant orange house on an orange street with orange cars.
You wouldn't get that on Google Earth. Fortunately, as the camera homed in on the band, it transpired that they hadn't been similarly Tango-ed – although they were wearing quantities of blusher that would make even Barbara Cartland, er, blush.
Oakey and co were performing at what appeared to be the worst house party of all time (although, to be fair, any party that had The Human League performing would be worth attending). Despite this,they seemed pretty happy with theirlot. Either that, or they were just wildly amused by guitarist Jo Callis' cameo as a vocalist.
Synth Britnnia 2009



This fascinating BBC Four documentary focused on the singers and bands who pioneered the use of synthesisers in popular music – and, of course, no such programme would be complete without The Human League.
We got interviews with band members past and present – Martyn Ware explained how he had to choose between buying a synthesiser and purchasing his first car, adding that he still can't drive; Phil Oakey was like a child in a sweet shop as he enthused about the "Synthi-Cat" and "Funny Frog" settings on the MiniKorg 700S, before going on to reveal how, on the day he joined The Human League, Ware turned up to his house with Kraftwerk's Trans-Europe Express and Donna Summer/Giorgio Moroder's I Feel Love under his arm. "Look," Ware said, "we can do this." Oakey nodded in agreement and The Human League were born.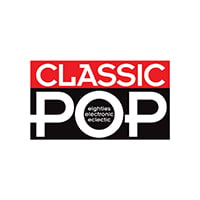 Classic Pop
Classic Pop magazine is the ultimate celebration of great pop and chart music across the decades with in-depth interviews with top artists, features, news and reviews. From pop to indie and new wave to electronic music – it's all here...