Godfathers of Pop – Glenn Gregory Interview
By Ian Peel | March 5, 2015
Who could've guessed that when Heaven 17 sprung from the ashes of The Human League 1.0 in the early Eighties, they'd shape themselves into the archetypal electronic pop group and, as British Electric Foundation (BEF), the original dance/collab production house? Glenn Gregory talks Classic Pop editor Ian Peel through the band's story and some of the colourful characters – from Claudia Brücken to Billy Mackenzie – who've played a part in it.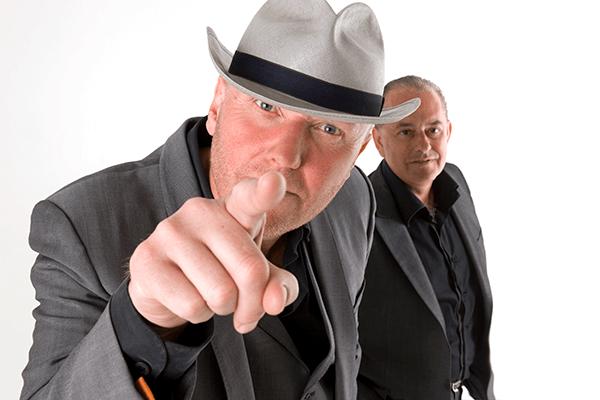 You've worked with Martyn Ware as Heaven 17 and BEF for more than 30 years. How have you managed to not fall out or split up? And, more importantly, how have you remained creative?
Love, respect, a good sense of humour, a willingness to undertake a sturdy defence against a barrage of both reasonable and unreasonable statements while in the heat of an argument… Then there's the equally important skill of totally forgetting that argument one minute later, going to the pub and laughing like crazy together.
To be honest, I feel that Martyn is my family; he's my brother. The only time we ever argue is about creative things, and that's a positive. You sometimes need that clash of ideas to create something worth listening to or looking at.
Ian Craig Marsh's retirement from Heaven 17 is a bit of a mystery. Can you shed any light on it?
Not much. It's a mystery to us as well. He went to study at university (Neuroscience, I think). He obviously wanted to do something other than Heaven 17. I hope he's happy. Martyn and I still love him.
Classic Pop is going to a desert island and can only take one Heaven 17 album. Which would you dispatch us with and why?
I could take the easy way out and say Higher And Higher, the best Heaven 17 compilation, but I don't think that's what you want to hear. OK, I'm going to say Penthouse And Pavement, the first album.
I think it has the purest Heaven 17 ideas on it. It was born out of the break-up of The Human League and was written with such raw energy and desire that I still feel the power of those songs when performing them 30 years later. It's one from the heart. First born, most loved!
The most touching tribute I've ever heard to The Associates' Billy Mackenzie is BEF's piano/vocal ballad rendition of Party Fears Two. How did it feel to perform it at the Shepherd's Bush Empire in 2007, shortly after his death? I was choked, personally.
Thank you. We were asked to do something for the Billy Mackenzie memorial concert and we said we'd love to. But then time passed and we hadn't chosen a song to do. Eventually, the gig was a week away and we still hadn't sorted it out.
I spoke to the organiser and asked which songs were left; which ones hadn't been picked by other people. One of the ones left was Party Fears Two. I couldn't believe it, as it's such a great tune. So I said we'd have a go at doing that. It was only after listening to the track later that I realised why no one had chosen to do it.
Billy's vocal is amazing – it's him at his operatic finest – and the thought of trying to do a version of it scared the pants off me. But while I was in the studio slowly working out the chords, I started to sing along and realised what an absolutely beautiful song it is. So I decided to do it as a simple, stripped-back version – more out of necessity, really, but it did work.
As for playing it at the gig, it was incredibly hard not to just break down and cry. There were tears but I managed to get through it. I still love singing the track now and, to be honest, it can still reduce me to tears.
Finally, that Plusnet TV ad. Please make your case for the defence!
There's no need for a defence – it was a work of comic genius!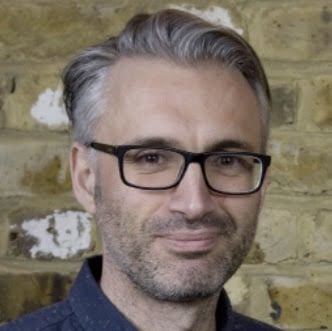 Ian Peel
Ian Peel is the founder and editor-at-large of Classic Pop. He has also written extensively for The Guardian, Record Collector and DJ magazine, as well as books including The Unknown Paul McCartney and The Stiff Records Story. He ran ZTT Records for a period and time and has overseen the label's archive since the mid-Nineties. He is currently touring with Art of Noise/Revision performing live AV.