A-ha reunite for album and world tour
By admin | March 25, 2015
(photos by Gerrit Sievert)
At a press conference at the Norwegian Embassy in Berlin this lunchtime, A-ha confirmed that their forthcoming reunion show at the Rock In Rio Festival in Brazil will not be a one off after all.
In the Embassy's cinema, the Norwegian trio admitted that their 2010 split was in fact a temporary hiatus, and that they have a new album nearly ready. "A-ha," Paul Waaktaar-Savoy smiled, "is always there."
A new run of tour dates will be announced for Germany, Switzerland and Austria at the end of this week, with tickets on sale from Monday. More dates elsewhere will follow, though they sheepishly admitted these won't necessarily include their homeland, Norway.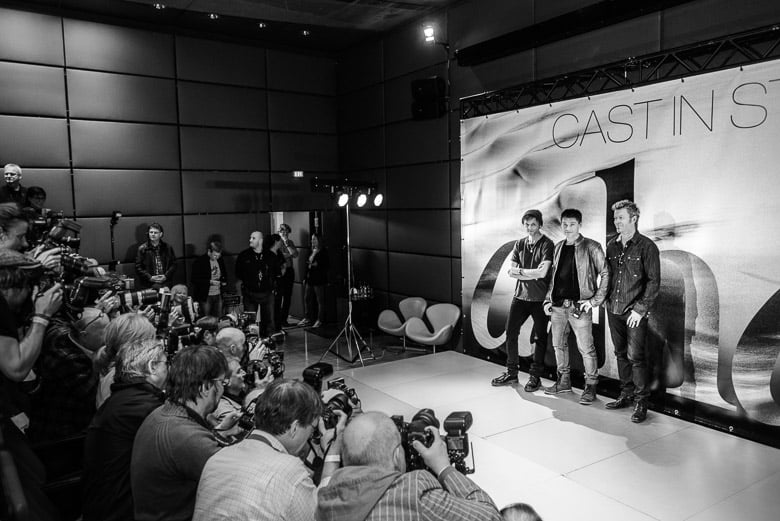 The new album – unlike their break up – is called "Cast In Steel", though at this stage, singer Morten Harket pointed out, it's still being finished. "We don't know how it will turn out," he said. "It's still very much in the mould," before adding that "To walk on stage at Rock In Rio and not have any new material feels wrong…"
The news comes on the 30th anniversary of debut single Take On Me reaching No 1 around the world. Speaking of the decision to reform, Paul Waaktaar explained: "It started off very easy and low-key, with Morten dropping by my studio on various occasions. I would show him songs that I was working on. He would sing on the songs he felt a connection with and leave the ones that didn't. it just went like that until we had done 10 or 12 songs."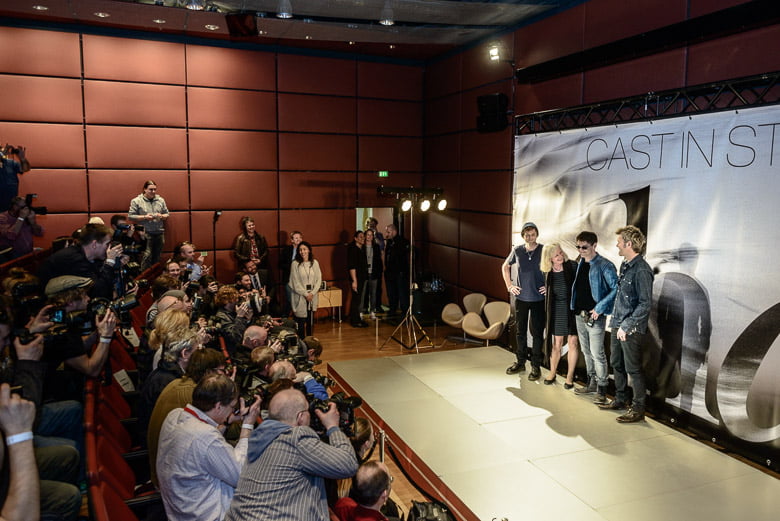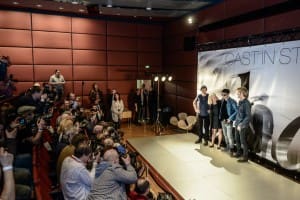 Morten Harket added: "We've never been ones to look back, so you can take for granted all three of us are doing this because we know we can create something new. The songs have to be good: the benchmark is always the same."
A-ha insist the reunion is only for the Cast In Steel album and tour. Harket said: "We are not getting back to stay together. We've agreed to come back for a set period: one album, one tour. It's a great opportunity and allows us to write another chapter."
Cast In Steel on September 4
www.a-ha.com for more
Comments
comments
admin