Lloyd Cole And The Commotions Releasing Six-disc Box-set
By Classic Pop | May 5, 2015
Lloyd Cole And The Commotions are releasing a six-disc box-set of Collected Recordings from 1983 to 1989 on June the 29th. The set includes the band's three albums Rattlesnakes, Easy Pieces and Mainstream, plus two CDs featuring B-Sides and rarities and a DVD.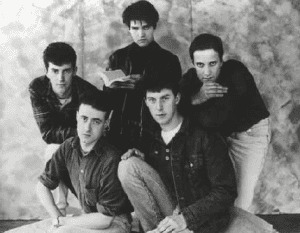 As well as the band's 16 B-sides, the rarities include eight previously unreleased songs, 10 demos and previously-unreleased versions of Brand New Friend and From Grace. The DVD contains their 10 videos, plus eight TV appearances taken from Top Of The Pops, Wogan and The Old Grey Whistle Test.
Of the previously unreleased songs, Cole told Classic Pop his favourite was a track called Poons, named after his favourite Chinese restaurant in London's Leicester Square. He said: "Quite why we abandoned Poons, I don't know, as it's a lovely song. I think it fell by the wayside as we thought that our next album Mainstream had to be a very grown-up record."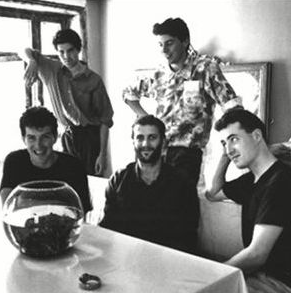 Each remastered album is housed in a reproduction of the original vinyl version, with the box rounded off by a 48-page book featuring interviews with all the band members, plus their manager Derek McKillop and producers Alan Winstanley and Paul Hardiman.
Cole, whose most recent solo album was 2013's Standards, said: "1984 was our year. Everything seemed easy. Everything went wonderfully. After that, being Lloyd Cole And The Commotions became increasingly difficult, but I'm really glad we made the music we did. I can't imagine a band I'd rather have been the singer in."
The version of From Grace on the box-set was recorded with Paul Hardiman, who produced Rattlesnakes, before the band decided to work with Madness producers Clive Langer and Alan Winstanley on the final version of the song on the Easy Pieces album. Cole said: "It's the only unfinished song on the box-set, and the first half is just my vocals as the band hadn't recorded their parts yet. But it shows what the song could have been like, and I prefer it to the version on Easy Pieces."
Since The Commotions split in 1989, guitarist Neil Clark composes music for film, bassist Lawrence Donegan is a journalist, drummer Stephen Irvine makes music for adverts and keyboardist Blair Cowan is a software engineer for BT.
The new issue of Classic Pop out in May will feature an in-depth interview with Cole about The Commotions.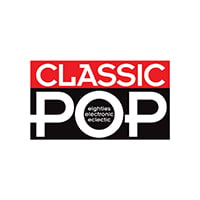 Classic Pop
Classic Pop magazine is the ultimate celebration of great pop and chart music across the decades with in-depth interviews with top artists, features, news and reviews. From pop to indie and new wave to electronic music – it's all here...