The Jam announce box-set of six previously-unreleased concerts
By Classic Pop | July 24, 2015
The Jam have announced a 6CD box-set of previously unreleased concerts, one for each year of the trio's commercial peak.

Released on October 30, Fire And Skill: The Jam Live marks the 40th anniversary of the band's first tour and coincides with their ongoing memorabilia exhibition, About The Young Idea, at London's Somerset House.
The box features each concert on its own CD, housed in gatefold sleeves designed to resemble the concert's tape box.
It includes five postcards and a 72-page book featuring rare photos and memorabilia.
The first concert was recorded at London's 100 Club in September 1977, shortly before The Jam's inaugural US tour, while disc two, from London's Music Machine in March 1978, focuses on This Is The Modern World.
A show from Reading University in February 1979 followed the release of All Mod Cons.
A Newcastle City Hall gig from October 1980 previews Sound Affects, while the fifth disc from Hammersmith Palais in December 1981 previewing final album The Gift was part of a four-night residency at the venue, designed as a soul revue featuring support from Bananarama, Department S and TV21.
The final disc is from December 1982 and is the second of five nights at Wembley Arena that formed part of The Jam's farewell tour.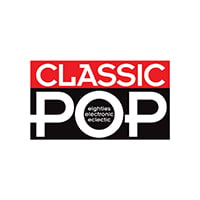 Classic Pop
Classic Pop magazine is the ultimate celebration of great pop and chart music across the decades with in-depth interviews with top artists, features, news and reviews. From pop to indie and new wave to electronic music – it's all here...