Three unreleased songs for Everything But The Girl reissues
Everything But The Girl are to reissue deluxe versions of their final two albums.
Having expanded their previous seven albums, Tracey Thorn and Ben Watt are to reissue 2CD editions of 1996's Walking Wounded and 1999's Temperamental on October 23.
Walking Wounded adds 11 remixes chosen by Watt, including a previously-unreleased Nellee Hooper mix of Before Today, as well as three live songs recorded in Tokyo, two demos and two unreleased songs – Above The Law and the instrumental track Speeding Car Side On. Remixers on the bonus disc include Dilinja, Photek, Chicane and Adam F. It also adds standalone single Corcovado, which was released in 2002 and is the duo's final release to date.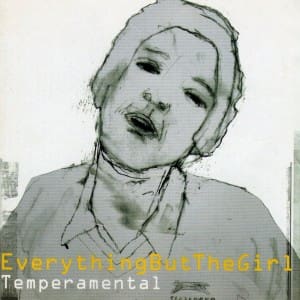 Temperamental adds 10 remixes selected by Watt, plus the previously-unreleased song Come In, Five Fathoms' B-side Firewall and a live version of the title track recorded at London's Forum. Remixers on the bonus disc include Wamdue, Kenny Dope and J Majik.
Both albums include new sleevenotes written by Thorn and Watt as well as memorabilia from the duo's collection and unseen photos.
Speaking to Classic Pop in May around the release of her book Naked At The Albert Hall, Thorn didn't rule out future albums by the husband-and-wife pair, saying: "Ben and I have always said it's a possibility. But we're both anti-nostalgia, and the worry about what kind of album it should be is inhibiting. Should it be acoustic and folky, or should it be electronica? We could do something that isn't under the EBTG name, because that might be less pressurised."
Comments
comments