Music legends produce album in the name of Prostate Cancer UK
By Classic Pop | September 30, 2015
Eighties pop legend, Nik Kershaw has joined a host of pop and rock icons to produce a album for men's health in aid of Men United – Prostate Cancer UK's flagship movement.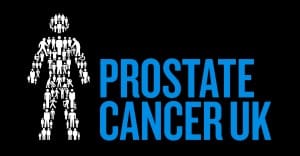 Squeeze's Chris Difford, Average White Band frontman Hamish Stuart, Go West, and Andy Fairweather Low are just a handful of the names which appear alongside Kershaw on the new record – 'A Gift from Men United'. They have all been inspired to step forward and donate tracks for dads, uncles, brothers, sons and friends everywhere who have been affected by prostate cancer.
Kershaw, whose father was diagnosed with prostate cancer has written a new single called' Men United'' for the album in honour of his dad and the 42,000 men who face a diagnosis of prostate cancer every year in the UK.
Kershaw commented; "My dad was diagnosed with prostate cancer when he was 70. He was one of the lucky ones – it wasn't one of the more aggressive strains and he lasted another 15 years before it helped to see him off. However, it wasn't until I visited the offices of Prostate Cancer UK that I realised what a major men's health issue prostate cancer is, especially when it comes to awareness.
"We're blokes. We don't talk about stuff and we rarely go to the doctor. I really hope that this album and the new 'Men United' single gets guys talking about this disease and it goes some way to changing men's attitudes towards their health for the better."
Track list for : A Gift for Men United
1.    Men United – Nik Kershaw
2.    Dance One – Andy Fairweather Low
3.    My Fathers Son – Lance Ellington
4.    Like I Did – Chris Difford
5.    I Don't Wanna Be a Rock – Hamish Stuart
6.    White Water – Go West
7.    Every Little Hero – Los Pacaminos Ft Matt Irving
8.    Mr Blue Sky – Joe Brown
9.    Life's Too Short – Paul Carrack
10.  I'm Still There – Abigail Ft Matt Irving
For More info and to donate to Prostate Cancer UK visit: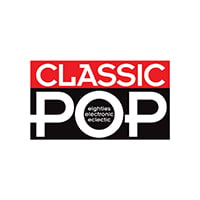 Classic Pop
Classic Pop magazine is the ultimate celebration of great pop and chart music across the decades with in-depth interviews with top artists, features, news and reviews. From pop to indie and new wave to electronic music – it's all here...