Lost & Found: Ring a Ding Ding – Perils Of Plastic
By Ian Peel | November 18, 2015



A definitive slice of mid-Eighties sophisti-pop, this and all of Perils Of Plastic's singles remain absent from iTunes and even compilation CDs. A short-lived duo of some pedigree, they were, on keyboards, Steve Nieve (an original member of The Attractions and still one of Elvis Costello's most prolific collaborators) and, on vocals, Steve Allen, who'd not long split from the cult group Deaf School.
Ring A Ding Ding had the cool of Hipsway, the funk of Swing Out Sister and the melody of Danny Wilson, but in one single package – possibly because it was produced by Paul Stavely O'Duffy, who knob-twiddled for all of those other bands. Which begs the question: why wasn't it a massive hit?



It wasn't on account of the video. That was equally cool – though, admittedly, it only ever got one TV airing: on The Chart Show in May 1986, sandwiched between two slightly more successful slabs of Eighties hi-gloss: Culture Club's God Thank You Woman and Simply Red's Holding Back The Years.
But this single still led to new chapters for both members. Nieve got a job leading the house band on The Last Resort With Jonathan Ross. And Allen went on to manage the subjects of next weeks Lost & Found – who are… Come back next time to find out.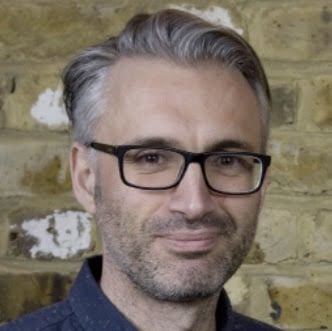 Ian Peel
Ian Peel is the founder and editor-at-large of Classic Pop. He has also written extensively for The Guardian, Record Collector and DJ magazine, as well as books including The Unknown Paul McCartney and The Stiff Records Story. He ran ZTT Records for a period and time and has overseen the label's archive since the mid-Nineties. He is currently touring with Art of Noise/Revision performing live AV.