Phil Collins unreleased 'True Colors' live rehearsal from 'Testify'
By Classic Pop | March 22, 2016
Classic Pop readers have an exclusive listen of the previously unreleased live rehearsal version of 'True Colors' from Phil Collins' forthcoming remastered version of 'Testify'. Listen here:
The track comes as part of the Phil Collins-curated 'Take A Look At Me Now' campaign – a career retrospective currently underway with four reissued albums thus far: 'Face Value' (1981), 'Hello, I Must Be Going!' (1982), 'Both Sides' (1993) and 'Dance Into The Light' (1996). Extended and remastered editions of his classic albums 'Testify' & 'No Jacket Required', are next in line for the full treatment, both set to be released on April 15th.
'No Jacket Required' and 'Testify' will be available as 2CD digipak and as digital versions which feature the remastered album and the additional content, as well as the 180 gram heavyweight audiophile vinyl which features the remastered album as a standalone product.
Full track listing below:
'Testify'
Original tracklisting, remastered;
Wake Up Call
Come with Me
Testify
Don't Get Me Started
Swing Low
It's Not Too Late
This Love This Heart
Driving Me Crazy
The Least You Can Do
Can't Stop Loving You
Thru My Eyes
You Touch My Heart
Bonus tracks, CD and digital formats only:
High Flying Angel (B-side)
Crystal Clear (B-side)
Hey Now Sunshine (B-side)
TV Story (B-side)
True Colors (live rehearsal) *
Come With Me (live) *
It's Not Too Late (live) *
Can't Stop Loving You (live) *
It's Only Loving (demo)
Tearing and Breaking (demo)
*previously unreleased on CD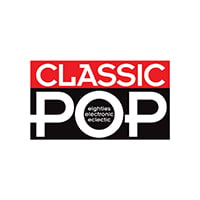 Classic Pop
Classic Pop magazine is the ultimate celebration of great pop and chart music across the decades with in-depth interviews with top artists, features, news and reviews. From pop to indie and new wave to electronic music – it's all here...