Issue 22 of Classic Pop on sale now!
By Classic Pop | March 18, 2016
Issue 22 of Classic Pop Magazine out now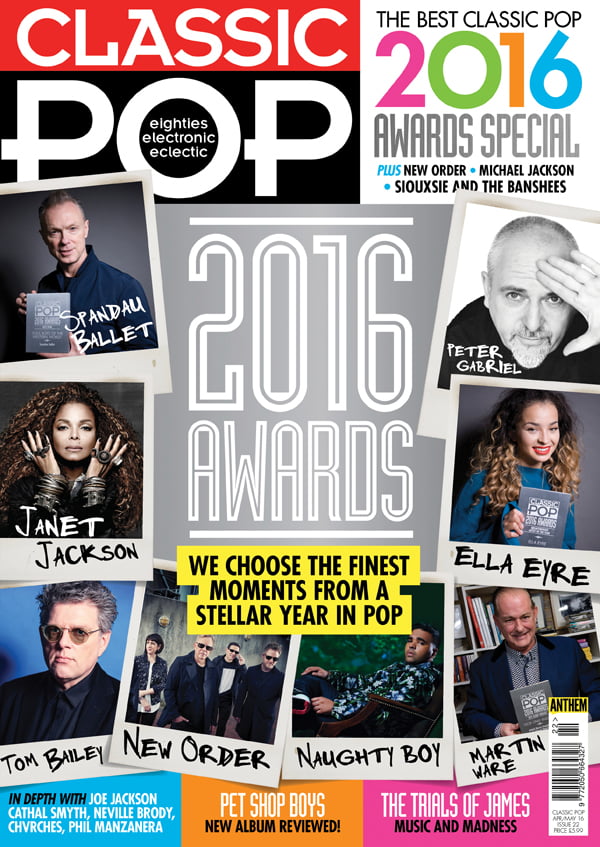 The second annual Classic Pop awards is upon us!
It's been another stunning year for pop music and once more the Classic Pop team took on the altogether daunting task of deciding who stood out above the competition.
And so, after lengthy – and consistently passionate – debate, we finally arrived at a decision on who made their musical mark in the last twelve months – and those who impressed the most are now proud recipients of our infamous heavyweight steel blocks!
The majority of categories from last year's awards make a return –
– Best Single                                  – Best Designer,
– Best Album                                  – Best Cover Version
– Best Breakthrough Artist,             – Best Reissue
– Best Producer                              – Best Film
– Maverick Spirit
– Best Compilation – with new awards for Best Vinyl and Best Live Show.
Any and all artists were eligible for every award, no matter when they first started recording, or how long they've been performing. All except for one category, Best Breakthrough. In order to choose our winner for this one, we surveyed the current music scene, and found a gem. Look inside for interviews with all the recipients…
Also in Issue 22… New Order on their new album, Classic Pop remembers Colin Vearncombe (a.k.a. Black), Neville Brody's timeless artwork, Michael Jackson's classic album 'Off The Wall', the lowdown on Siouxsie and the Banshees, and more interviews with James, Joe Jackson, Cathal Smyth, Phil Manzanera and Chvrches… PLUS! Pet Shop Boys' new album reviewed!.
Grab your copy online or enter your postcode here to see the closest stockist to your home…
Rik Flynn 
Editor Classic Pop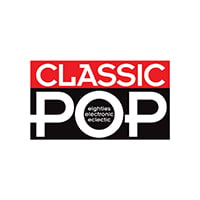 Classic Pop
Classic Pop magazine is the ultimate celebration of great pop and chart music across the decades with in-depth interviews with top artists, features, news and reviews. From pop to indie and new wave to electronic music – it's all here...