Lost & Found: Persuasion – Adam Ant
By admin | October 6, 2016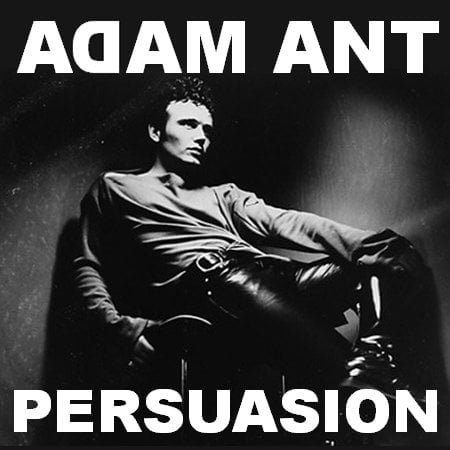 After the reissues and tours for the first two Adam And The Ants albums, Adam Ant's next project is to be a brand new album to follow 2013's Adam Ant Is The Blueblack Hussar In Marrying The Gunner's Daughter.
But, one day soon, Ant is determined to finally release his great lost funk album. Shortly after Manners & Physique saw him back in the Top 20, Ant hooked up with Chic bassist Bernard Edwards. Edwards recruited Chic drummer Tony Thompson, and Cameo leader Larry Blackmon guested on guitar on what was scheduled to be Persuasion's first single, Little Devil. For the first time since Dirk Wears White Sox, former Ants bassist Leigh Gorman was back in the fold, too.



Heavily bootlegged, and previewed on a US tour, Persuasion saw Ant at his most lascivious since the Dirk era, on lowdown and lewd songs like All Girl Action and Survival Of The Fetish. But MCA refused to release the album and have long refused to licence it at all, even for 2000's otherwise career-spanning Antbox boxset.
But Ant is hopeful that there has finally been largesse from MCA, saying he hopes to release it "soon" on his own Blueblack Hussar label. Fingers crossed…


Comments
comments
admin