Wyndham Wallace reviews supergroup BNQT's debut release Volume 1, and begs the question, "when is Volume 2 arriving?"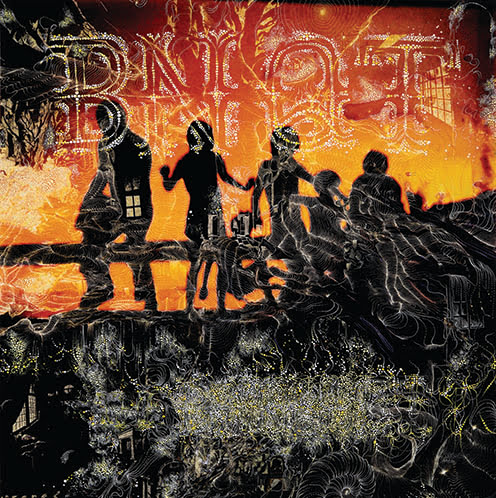 [Bella Union]
One thing's certain about BNQT, a supergroup made of members of Midlake, Franz Ferdinand, Band Of Horses, Travis and Grandaddy: their default facial expression during its recording was a broad grin.
Volume 1 – and we can only hope that this means a second collection isn't far away – is immersed in a deep love for music, audible in its historical references and the sheer vivacity of its performances. Just listen to the opening chords of Restart and try not to think of the last time you danced to Abba's Waterloo. Revel in the way the vocal unfurls on Real Love, then run to your ELO collection. Crank up L.A. On My Mind and remember a time when it was acceptable to praise Gary Glitter. Or let the finale, Fighting The World, play out, and then follow it with The Beatles' I Want You (She's So Heavy). BNQT are here to remind you just how wonderful music can be.
That's not to say Volume 1's purpose is to make you listen to other people's records, because there's plenty here to keep you captivated. The playful fuzz of Restart, for instance, is drolly energetic, given that it finds mastermind (and Midlake member) Eric Pulido addressing the onset of age – "I've given up/ On living it up" – while Alex Kapranos' seemingly cute, but quietly devilish Hey Banana concludes by threatening to "knock" its fruity subject "down".
There's also Jason Lytle of Grandaddy's Failing At Feeling, which matches the peculiar magic of their latest album with the minimum of lyrics, and Band Of Horses' Ben Bridwell mining his Supertramp and Fleetwood Mac collection for Unlikely Force's bonhomie. (He presumably had his thesaurus to hand, too: "Out with the birds and a bottle in the bog," he begins, "I made a beeline for the boondocks…")
The symphonic stomp of Lytle's 100 Million Miles provides another highlight, but, thanks to a deft melody that lingers for days, his sometimes-hushed delivery, and the chorus' tongue-twisting lyrics – "In the mind of a man/ There are many land mines" – it's Fran Healy who steals the show with Mind Of A Man. No wonder he's giggling at the end of L.A. On My Mind. Making music rarely sounds this fun.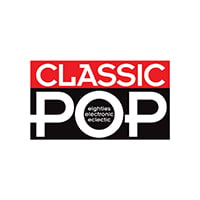 Classic Pop
Classic Pop magazine is the ultimate celebration of great pop and chart music across the decades with in-depth interviews with top artists, features, news and reviews. From pop to indie and new wave to electronic music – it's all here...