Gizmo Varillas – El Dorado Review
By Classic Pop | April 26, 2017
We're yet to escape the biting cold but Wyndham Wallace thinks he's found just the thing for it: Gizmo Varillas' debut El Dorado.
Britons may have to wait before they can turn off their central heating, but Spanish-born London resident Gizmo Varillas could well make the next months more bearable.
His debut draws upon his homeland's musical styles – expect nylon-stringed guitars as well as charangos, ukuleles and plenty of shakers – then drapes these with a sweet veneer of positivity and a rare warmth. Much of this derives from Varillas' voice, which, like Jose Gonzalez', rarely rises above a murmur so soothing it's like he's wrapped in furs.
So the delightful shuffle of Freedom For A Change celebrates a mythical "beautiful day", Outta My Mind is imbued with a delicate reggae lilt, and though Manu Chao is an obvious touchstone – the brief title track could be one of the Frenchman's, were he to write instrumental lullabies – Varillas' songs are less formulaic. Give A Little Love tosses in a hint of tropical funk to enhance its irresistibly simple chorus – imagine Kings Of Convenience holidaying in Barcelona – while On The Run is decorated with sparkling fingerpicking.
Fans of Paul Simon's Graceland will find Hold On intoxicating, especially its swooping chorus, while the pacifist vibe of No War is so convincing Yoko Ono even allowed Varillas to sample John Lennon. The heat is on.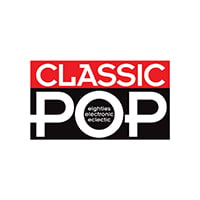 Classic Pop
Classic Pop magazine is the ultimate celebration of great pop and chart music across the decades with in-depth interviews with top artists, features, news and reviews. From pop to indie and new wave to electronic music – it's all here...