Classic Pop Presents…Elton John – The Rocket Man
By admin | July 27, 2017
Classic Pop Presents…returns in this special edition 132-page magazine as we cast our gaze to Sir Elton John – the ultimate entertainer…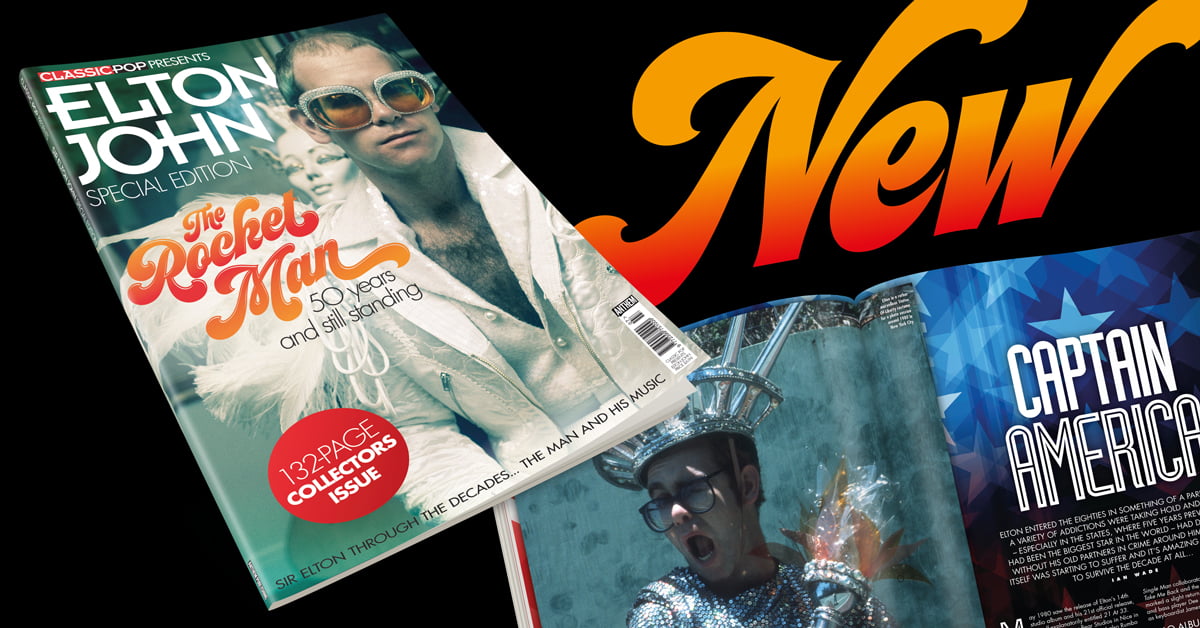 Inside, we examine Elton's unmatched career decade by decade, from his early days as a pub pianist and session musician, through to his multi million-selling albums and spectacular world-beating stage shows.
Elsewhere in this issue, we take a detailed look at Elton's many fruitful collaborations over the years, we offer our rundown of his finest musical moments and deliver in-depth album profiles of two of his seminal works of classic pop – Goodbye Yellow Brick Road and Captain Fantastic And The Brown Dirt Cowboy.
We also review the many vinyl treats within his stunning catalogue and fling open his sizeable wardrobe to reveal the ultimate showman…
Order your copy online today from just £7.99 (inc.P&P) here. You can buy a digital version of the magazine here.
SaveSave
Comments
comments
admin