Godfathers of Pop – Mark White interview
By Ian Peel | July 19, 2017
Mark White has recently stepped back into the limelight in his guise as part of Vice Versa, the band he co-founded in 1977 and who are today, alongside Clock DVA, Human League and Cabaret Voltaire, considered to be founding fathers of the Sheffield electronic pop scene.



Mark has been working with fellow band member Stephen Singleton on new material and also reissuing their back catalogue via VOD Records in the form of four LPs plus a single, collectively entitled Electrogenesis 1978-1980. We took some time to quiz him about the moment the first incarnation of Vice Versa morphed into ABC in 1980 with the arrival of Martin Fry – and what then led him, six albums later, to split from Fry and vanish off the face of Planet Pop…
Keen ABC-ologists can trace the arrival of Martin Fry to the ranks of Vice Versa with an information sheet announcing "We've received some demo tapes from a James Romance, including a great, great funk number called Tears Are Not Enough"…
That's right. We initially wanted Martin to be called James Romance and pushed him and pushed him until eventually, he agreed. We'd been offered a tour with Cowboys International and we said to Martin: "Hey, why don't you just come along with us?" and he did. He was like: "Yeah, but I don't actually play an instrument." We said, "Oh, but we've got this little electronic oscillator here. When we plug it into this echo unit, it sounds f***ing amazing. Just make some bleeps and if you think you can do a bit of harmonising or backing vocals, then great."
He didn't get a notebook out and prepare, he just improvised, singing about 'Funky Beckett': the idea that Samuel Beckett would go to a library and then dance on the table with William Burroughs. We were like, "This is so good, this is what we should do," and Tears Are Not Enough came out of that. Also, around that time I'd seen Chic and thought: "I wonder if I can make my guitar sound like that?" We played at Leeds Futurama in 1980, which was our last Vice Versa gig, but by then, we'd already started working on and rehearsing the ABC concept. For a while, the two were running concurrently.
Vice Versa lead to the formation of ABC in 1980 with The Lexicon Of Love following in 1982 and Beauty Stab in 1983. And then three albums with ABC as a duo with yourself and Martin: How To Be A… Zillionaire!, Alphabet City, Up and Abracadabra. Then your story's like Number Six in The Prisoner and the mystery of… why did you resign?
It got to the point where I felt that… it did steal my life. I put everything of my soul into ABC from 1980 to 1992, or whatever it was. And for me, I felt with the last album, Abracadabra, I put absolutely everything I had into it and, at the end of it, I just thought it hasn't really worked and I have absolutely no idea where to go after this. I also thought, I don't think there is anywhere to go.
For me, it became like a massive millstone around my neck. Having made The Lexicon Of Love, and that's your first album, where do you go from there? Lexicon was of its time and it was all our energies – Martin, me, Steve Singleton, David Palmer, Trevor Horn, Gary Langan, Anne Dudley – we all put in everything we had… and we were all at the top of our game. But that's all people wanted to listen to and there was just no room for doing anything else. Whereas, by nature, I'm more experimental, I like to try doing other things just for the sake of it, but it became quite clear that was not on the agenda.
Now if I put another head on, my pop-fan head, I'm a huge Grace Jones fan, for example – and I like Grace Jones' style. If she suddenly came out with a country and western album, I don't think I would take very kindly to that. I like a certain thing from Grace Jones, so I can understand why people were like that with ABC. But it just got to be a massive millstone around the neck and I thought, "No, it's come to the end of its natural life"… and that was the end of that.
You've been very private ever since, save for the recent reincarnation of Vice Versa, although even that has an intentionally anonymous air, having written the rule book in that regard for the likes of Daft Punk and deadmau5…
Well, for me, success is all about private time. I realised decades ago that success wasn't about being able to acquire things, that's long gone. Then it was about travel experiences. Now, I think it's about having private time, that's the ultimate luxury.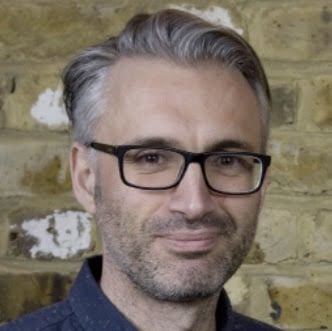 Ian Peel
Ian Peel is the founder and editor-at-large of Classic Pop. He has also written extensively for The Guardian, Record Collector and DJ magazine, as well as books including The Unknown Paul McCartney and The Stiff Records Story. He ran ZTT Records for a period and time and has overseen the label's archive since the mid-Nineties. He is currently touring with Art of Noise/Revision performing live AV.