The Godfathers of Pop – Paul Heaton interview
By Classic Pop | October 17, 2017
Although born on Merseyside, Paul Heaton will forever be associated with Hull, where he formed The Housemartins and enjoyed hits with the jangle pop of Happy Hour and their a capella Isley Brothers cover Caravan of Love. After disbanding the group, he founded The Beautiful South and blazed a new trail of hits including A Little Time, Rotterdam and Don't Marry Her. Since 2014 he has made three duo albums with Beautiful South singer Jacqui Abbott, including their latest, Crooked Calypso.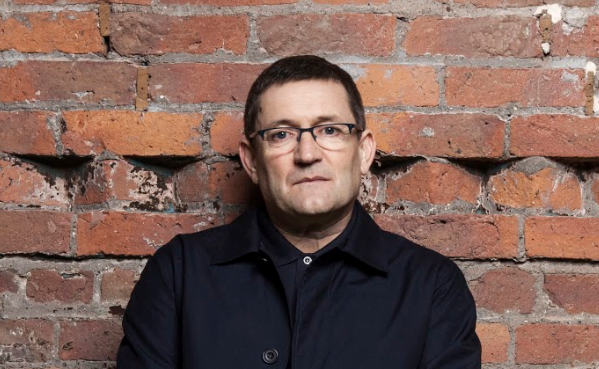 Why do you think your partnership with Jacqui works so well?
Singing-wise, we have very similar diction. We have our roots in the same part of the country and I think accents can have a lot to do with it. As soon as I start singing with Jacqui it's like our voices are one-and-a-half instruments. Politically, we're both on the left of Labour and we have the same sense of humour. She likes similar programmes to me and I fi nd that if you like similar TV to people you're usually well-matched to them all round.
How did you meet?
It was at a friend's party in St Helens around 1990 or 1991, when she would have been about 16. She wasn't supposed to be there, but one of her mates started daring her: 'Go on, sing to him'. So she sang into the midnight air and I thought she had a lovely voice. I didn't see her for another couple of years until Briana (Corrigan) left the Beautiful South. I said to my mate: 'Do you remember that girl who came to your party? Do you think you could find her?' He didn't know her, but managed to track her down to a little food store in St Helens. She'd never sung in a band, never been on stage or in a studio. I don't think she'd even held a microphone. But she came down to London to audition and that was it. She waved goodbye to the mini-market.
From the beginning with The Housemartins, you've mixed happy-sounding tunes with caustic political and social comment. How did you come up with that?
It wasn't as deliberate as it sounds, although I saw the limitations of bands during punk who weren't crossing over simply because they had a singer who would shout as opposed to sing. I think melody is 10 times more important than lyrics. So, I've always written either political or unusual lyrics and wanted to mix them with tunes. Secondly, my voice doesn't suit getting angry. I've always had quite a high-pitched choirboy voice and
the angrier I get the younger I sound – I yelp when I'm angry. So, no matter how angry the lyric, it's more practical for me to sing in a reasonable voice.
Did you have a vision of how you wanted The Housemartins to sound?
In a way. The miner's strike changed us, because I wanted us to sound a bit angrier, like Buzzcocks. Stan Cullimore was an acoustic guitar player that I forced to play electric, and you can sort of tell he's playing electric guitar as though it was an acoustic. That created a different sound to what we'd planned, but it was good.
Is it true you planned to do The Housemartins for just three years?
I didn't want us to go the way of other bands and go stale, so me and Stan decided we'd have a crack at it for three years. What people were surprised about was that we walked away and said, 'That's it.' I had every confidence I could do it again in another band. I shouldn't have been that confident, but I was. It worked, and was the correct decision.
What did you want to do differently in The Beautiful South?
I wanted a female singer and to write about female attitudes – I didn't think that would be possible in The Housemartins. I also wanted to take more of a back seat and have three singers. I wanted it to sound like Womack & Womack. Conversational and piano-based.
Did you ever think when you started that you'd still be singing in your mid-50s?
No. The first time we got to Top of the Pops I went running around asking for everybody's autograph, because I thought: 'This ain't going to happen again!' I wanted it to last, but in the back of my mind I never imagined that it would. Eventually, with the Beautiful South, I realised this could go on a bit longer than I thought. It seems that most of the things I release somebody likes. So now I'm 55, I've got to think: 'Well, when do I want to stop?' Previously, I thought it was out of my hands, but now it looks like my choice, which is a fantastic privilege.
Paul Heaton and Jacqui Abbott are touring the UK from 20 October to 9 December, 2017. Visit www.paulheaton.co.uk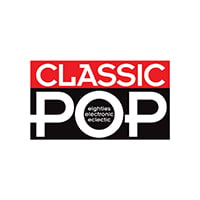 Classic Pop
Classic Pop magazine is the ultimate celebration of great pop and chart music across the decades with in-depth interviews with top artists, features, news and reviews. From pop to indie and new wave to electronic music – it's all here...