The Godfathers of Pop – Chris Difford interview
By Classic Pop | January 29, 2018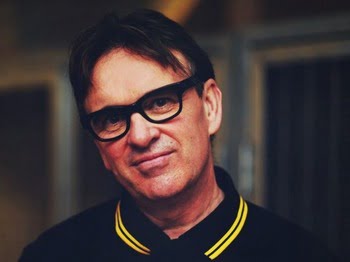 Squeeze have always been among the most literate of bands. Their biggest hits, the kitchen sink drama Up The Junction and the country-style Labelled With Love, are like three-minute novels in terms of the depth of their storytelling.
Other songs like Tempted, Pulling Mussels (From The Shell) and Cool For Cats are sublime slices of pop. Such luminaries as Jools Holland and Paul Carrack have passed through the band's ranks over the years, but its core has always comprised the vocal duo and songwriting team of Glenn Tilbrook and Chris Difford. We catch up with Mr Difford for a quick chat…
Where did you get your love of words and storytelling?
I got my interest from The Beatles, Bob Dylan and Donovan, really. Those were the main people I used to listen to. I was interested in short stories, poetry and people who could tell a story lyrically. I think all those people could do that standing on their head.
You famously met Glenn when you put an advert in a sweet shop window. What were your first impressions of him?
I kind of recognised him, although I didn't really know him. I can't remember my impressions other than that I was interested in him. Something struck me about his intent. He appeared to be really into music and we just seemed like an obvious mix. The first song we wrote together was rubbish. I think out of the first 100 songs we wrote, only five of them were any good. I guess Take Me I'm Yours was the first one that floated everybody's boat.
Is it true that you will just give Glenn your lyrics and he then writes the music?
It was as simple as that – an Elton John and Bernie Taupin kind of relationship. Glenn has always had the freedom to roam wherever he wants to, musically, and I'm always grateful for what he's written. Sometimes I go boss-eyed when I look at the chord sheets, but I'm sure he goes boss-eyed when he looks at the lyrics. One where it happened the other way round was Cool For Cats. Glenn had the music for that one and didn't have a lyric idea, so he gave it to me and I started writing an idea. I sang it and it became a hit but, like all things in Squeeze, it wasn't planned, it just happened.
How did you recruit the rest of the band?
Jools had been at school with Glenn, so that's how it began. It took some line-up changes but eventually we had the band we needed, with Gilson Lavis playing drums. He's the most poetic drummer I've ever played with, and a wonderful human being as well.
What was the music scene like in London when you started out in the mid-70s?
In the pub rock days you could go and see anybody you liked, like Nick Lowe, Elvis Costello or Ian Dury at places like the Marquee or local pubs in Greenwich. Dire Straits were very local to us. There were a whole lot of people you could go and see, and I don't think it's like that anymore, which is a shame. I sort of fell out of love with London and I live in the country now.
In 2015 you released Cradle To The Grave, your first album of new material in 17 years – and your highest charting. How did it feel to come back?
I had no idea that we were going to come back with a record like that and be on the telly and radio again. What can I say? I was just very grateful.
What can you tell us about your new album, The Knowledge?
I think Glenn's production has probably reached its pinnacle on this album. He's done a great job and he often doesn't get the applause that he should. He spends hours making records. It's a gift that I certainly don't have and he is also writing some of the lyrics now. He's got things to say and get off his chest, so we both have the Squeeze soapbox that we can stand on at any time. His lyrics are very different from mine, but they still sound like Squeeze.
You've also been touring. Does playing the old songs make you feel young again?
It certainly doesn't make me feel young! But the good thing about playing songs in a band is that your mind has to shut down and shut out all the other voices that are in your head for that three or four minutes that you're in the song. That's what I enjoy about performing – being completely immersed. I find the travelling harder as I get older and hanging around in dressing rooms can be boring. But hey, I've got a good job being on stage, being that guy who sings Cool For Cats.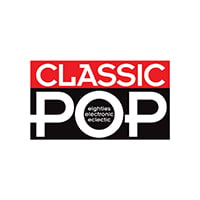 Classic Pop
Classic Pop magazine is the ultimate celebration of great pop and chart music across the decades with in-depth interviews with top artists, features, news and reviews. From pop to indie and new wave to electronic music – it's all here...