The Pet Shop Boys celebrate 30 years of hit album actually
By Classic Pop | January 8, 2018
On the 30th anniversary of its release, we discover how the Pet Shop Boys' second album was informed by Thatcherism, a 60s singer living in a motel, Catholicism and ZZ Top…
All the signs were there: the Pet Shop Boys were a one-hit wonder. West End Girls, released in October 1985, spent 17 weeks in the UK Top 40 and topped the charts for two. Thanks to the group's peculiar name and the oddness of the song itself, with its split personality of rapped verse and sung chorus, it seemed like an archetypal one-off hit.
The two singles that followed it from the Pet Shop Boys' debut album, Please – Love Comes Quickly and Opportunities (Let's Make Lots Of Money) – both failed to crack the Top 10. "I wondered whether we'd ever achieve anything like it again," said Pet Shop Boys singer Neil Tennant in the 2006 documentary Pet Shop Boys: A Life In Pop. "I didn't feel hugely confident." Despite Tennant's lack of confidence the Pet Shop Boys did go on to score a further Top 10 in October 1986 with Suburbia.
Tennant and fellow Pet Shop Boy Chris Lowe also had a wealth of material, having spent lengthy periods at a little studio in Murray Street, Camden. By the time they signed a deal with Parlophone in 1985, they already had enough songs for at least two albums. And even after the success of West End Girls, in between promotional duties, they would write even more songs – something they were afforded the time to do as, at this point, they didn't tour. So when it came to recording their second album, Actually, they had a huge pool of tracks to choose from.
---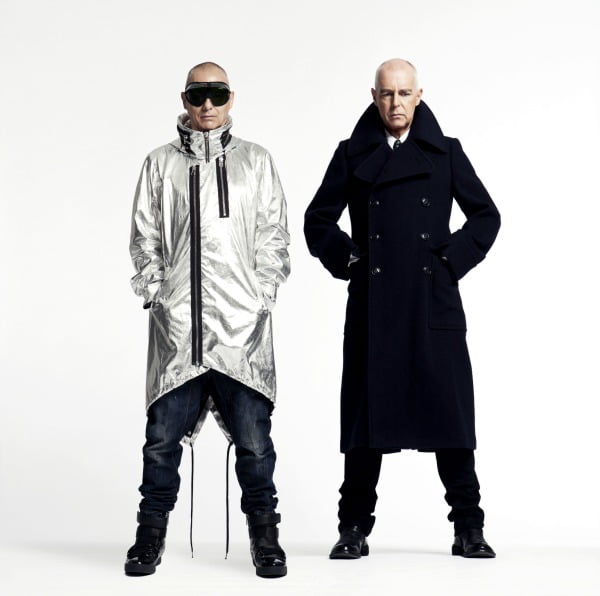 The players…
NEIL TENNANT
Before leaving publishing to pursue a pop career with the Pet Shop Boys, vocalist Neil
Tennant had been the British editor for Marvel Comics and assistant editor at Smash Hits. He met Lowe by chance in an electronics shop on London's King's Road in August 1981.
CHRIS LOWE
Former architecture student Lowe (he once designed a staircase for an industrial building in Milton Keynes) began writing songs with Tennant when they realised they had a common interest in dance music. The synth duo's original name was West End.
JULIAN MENDELSOHN
The producer first worked with the Pet Shop Boys at the suggestion of his manager Jill Sinclair, who was Trevor Horn's wife. He went on to produce half of the tracks on Actually and mixed the duo's fourth studio album Behaviour.
STEPHEN HAGUE
Hague produced What Have I Done To Deserve This? And King's Cross on Actually, and mixed It's A Sin. The Pet Shop Boys first decided to work with him after hearing Malcolm McLaren's 1984 single Madam Butterfly, which Hague produced.
---
If Please was Pet Shop Boys' mission statement, then Actually consolidated their sound and aesthetic: massive synth hooks that were at once uplifting and melancholic, creative arrangements, thoughtful and sometimes unusual lyrics that avoided cliché, all presented with a mild disinterest, as if this massive pop juggernaut wasn't really anything to do with them.
They chose to record the album in London studios Advision and Trevor Horn's Sarm West – which, according to Lowe, afforded them the opportunity to experiment and "faff a lot". A number of producers were selected to work on the album, notably Stephen Hague, who had produced Please, and Julian Mendelsohn, who had previously produced the re-recorded single version of Suburbia. Speaking today about the album, which went triple- platinum in the UK, he is unequivocal about what made it so successful: "They are fantastic songwriters," he says. "And it can only be the Pet Shop Boys, can't it? There's nobody else that sounds like them."
Mendelsohn's biggest impact on Actually was his work on It's A Sin, the album's centrepiece. The song had existed for years – along with Rent and West End Girls, it was on a demo tape when they signed with Parlophone, and there were plans to record it for Please with Stock, Aitken and Waterman but Pete Waterman didn't like it.
"When I was writing the lyrics [for It's A Sin], I sort of meant it as a joke.I guess it just came from my subconscious that, when we were at school, we always seemed to be taught that everything you wanted to do was a sin. It was an early example of the Pet Shop Boys trying to bring a different kind of subject matter into pop music." – Neil Tennant speaking on Desert Island Discs in 2007
The use of real sounds under the music gives it a filmic quality and Mendelsohn even went as far as to include a recording of the 'ambience' from inside a 19th-century church in Knightsbridge. "We went to the Brompton Oratory to record some live effects on a little two-track Nagra tape recorder, and that's actually on the record somewhere," he says, and you can hear it in the "Father forgive me" section. "I know Neil and Chris wanted it to be completely over the top. At the time I was making that track, I was listening to a lot of ZZ Top. So I sort of sent it in that direction a little bit – the insistent heaviness of it."
Released as a single in June 1987, It's A Sin spent three weeks at No.1 and, along with West End Girls and their 1993 cover version of the Village People's Go West, is one of the Pet Shop Boys' most recognisable moments. Day trips to neo-classical Catholic churches aside, the recording of Actually was fairly structured. The day would start at about 10am or 11am and Mendelsohn says he would be in the studio for anywhere from 10 to 14 hours at a time.
He said: "Neil and Chris would leave the studio at about seven or eight o'clock and then me and [keyboard programmer] Andy [Richards] would muck around until one or two o'clock in the morning. They'd come back with fresh ears the next day and say, 'Yep, that's really great,' or, 'That's crap, now you've got to work on that.' That's pretty much how it went."
Mendelsohn's abiding memory of recording the album was that he and Tennant "did a lot of the hands-on work" while Lowe would lie on the couch at the back of the control room, chipping in with suggestions. Sometimes an extra keyboard line would be needed. "So he'd get up, he'd have a keyboard and he'd fiddle about for a couple of minutes," says Mendelsohn. "And he'd put the machine into record, he'd do the line and that was it, he'd go back to the couch. And it was always a winner. "You'd think, 'How the hell does he do that?' Most of the keyboard lines that you hear in a gap in the vocals or in the intros, he would have just knocked together."
There was no great ceremony when it came to recording the vocals, either. "You used to just go in and say, 'Oh, we'd better do the vocal on this.'" says Mendelsohn.
"It was always good to get them done before dinner because, once we'd had dinner, it never seemed to work. Neil had a great voice but there were always a few tuning problems, so you had to be quite hard on him. You did four or five takes and then you compiled the best from each take, and then you might have to do a few bits again and you'd pretty much got it." – Julian Mendelsohn
The Pet Shop Boys needed a woman for Tennant to duet with on What Have I Done To Deserve This? and – at the suggestion of Nikke Slight, who worked in the office of the duo's manager, Tom Watkins – they asked Dusty Springfield, Tennant's favourite female singer.
Although her career was nowhere at the time, Tennant has said that: "Dusty was, to us, a legend. When we actually met Dusty, she was living in a pay-by-day Hollywood motel. She was really at rock bottom. And it was just a sublime moment hearing Dusty Springfield sing our music." In contrast to the relatively straightforward process of recording Tennant singing, Springfield had a meticulous plan for how she wanted her vocals to sound and would record take after take to get them right. After she had finished in the studio, says Mendelsohn, "Neil had to go through the whole thing and swap between each take. It was pretty painful."
The song was released in August 1987 and reached No.2 – making it Springfield's highest charting single since 1966's You Don't Have To Say You Love Me. It was followed a month later by Actually (the title was simply a word the group said a lot). The album peaked at No.2 and sold more than four million copies. With songs such as Shopping (about the sale of nationalised industries), It Couldn't Happen Here (which addressed AIDS) and King's Cross (a metaphor for poverty in 1980s Britain), the album was received by critics as a statement about Thatcherism –  something, Tennant has said: "Which didn't occur to us while we were making it."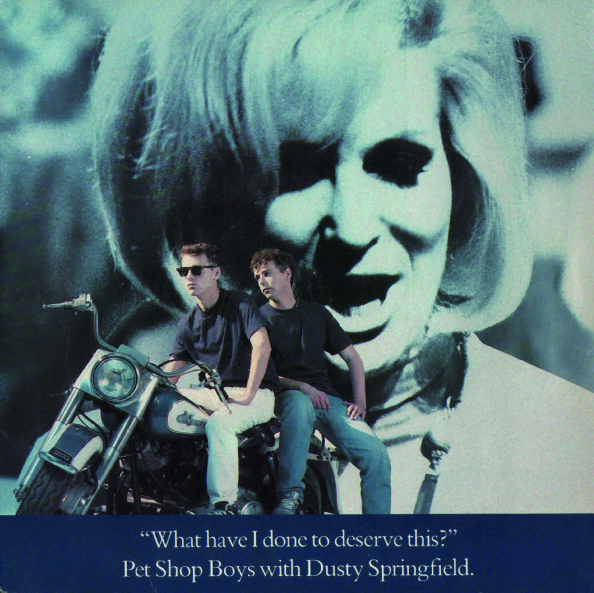 ---
The songs…
ONE MORE CHANCE
Actually opens with what was conceived as a 12" remix, highlighting the influence at the time of house music on the duo. It was co-written before the release of Please with Bobby Orlando, with whom the group had a production and management deal (it started life as the backing track of an unfinished Divine song). The commercial failure of the original version of the song (it was released in America and Belgium in 1984) prompted the Pet Shop Boys to extricate themselves from their contract with Orlando, at a cost of $1 million. Compared to the later tracks on the album, this is spare and understated – an amuse-bouche for what's to come.
WHAT HAVE I DONE TO DESERVE THIS?
This duet with Dusty Springfield was co-written at the start of 1985 with Allee Willis (who subsequently co-wrote the theme from Friends) at the suggestion of PSB manager Tom Watkins. The peculiar structure reflects the way it was composed: Lowe wrote the riff and the music for the "I bought you drinks, I bought you flowers" section; Tennant came up with the verse; and Willis wrote the "Since you went away" part. The lyrics – about an old couple who regret splitting up – are mostly by Tennant, who wrote them on the number 22 bus on his way home from his job at Smash Hits.
SHOPPING
This started as a joke: Tennant and Lowe would walk down Oxford Street singing "S-H-O-P-P-I-N-G". But Tennant couldn't think of anything to say about the subject and the lyrics instead became about the government selling off nationalised industries ("I heard it in the House of Commons/ Everything's for sale"). Musically, it takes its cue from Passion by Bobby Orlando (in which the song's title is also spelled out in the chorus). The keyboard part at 2:06 is a tribute to the distinctive bass-playing style of New Order's Peter Hook.
RENT
Although it is one of the Pet Shop Boys' most affecting songs, Rent was an unlikely choice as Actually's third single – in contrast to the spirited nature of the preceding singles It's A Sin and What Have I Done to Deserve This?, it is underpinned by a powerful sense of melancholy. It went through various metamorphoses, having started off in 1984 as a fast Hi-NRG song. "We realised we had too many of those," said Lowe, "so Andy Richards [the song's keyboard programmer] half-speeded it." Regarding the lyrical approach, Tennant told Q magazine in 2005 that "I'd always thought that Rent was sung by a woman. It's a very English, theatrical style, rather than an authentic singer-songwriter approach."
HIT MUSIC
The Art of Noise's version of Peter Gunn (a TV theme composed by Henry Mancini) was the unlikely inspiration for this – Tennant heard it in a New York club and began singing "hit music – on the radio" to it on the way home. In the sleevenotes for the 2001 reissue of Actually, Tennant also admits: "The 'I've been working hard all day to pay the bills I have to pay' line is a complete nick from the Abba song Money, Money, Money. It didn't occur to me until years afterwards." Its lengthy, half-speed outro sets the tone perfectly for the track that follows.
IT COULDN'T HAPPEN HERE
"I may be wrong, I thought we said/It couldn't happen here" runs the chorus to this funereal, string-driven song, which was inspired by a friend of Tennant's who was diagnosed with AIDS. The unmistakable arrangement is by Angelo Badalamenti, with the strings recorded on a Fairlight synthesizer. The song's title was also later used for the Pet Shop Boys' feature film, released in July 1988, which was directed by Jack Bond and co-starred Barbara Windsor, Joss Ackland and Gareth Hunt.
IT'S A SIN
It's A Sin – a gloriously overblown song about Catholic guilt – is the album's key track. At the behest of Tennant and Lowe, Julian Mendelsohn's production crams in everything from a thunderclap and a NASA countdown (which, admitted Tennant, is "entirely irrelevant") to a choir singing in Westminster Cathedral and Tennant reciting from a Catholic prayer book. It was written in the small Camden demo studio that the duo used in their early days and dates from 1982. Five years later it would become the best-selling European single of the year.
I WANT TO WAKE UP
Musically and lyrically (it's about unrequited love), this is pretty straightforward stuff compared to much of the rest of Actually, and it's the album's weakest song. Lowe composed the backing track, to which Tennant added the lyrics from a song he'd written before the two met, called I Heard What You Said (which became the opening line of I Want To Wake Up).
HEART
Tennant has admitted that Heart – which was No.1 for three weeks in April 1988 – is "actually pretty corny but I think the words are quite sweet and sincere." The conceit is simply that it's a disco song: the beat of the record and the beat of your heart. The reason it begins with "beat, heartbeat" (as opposed to "heartbeat, heartbeat") is because Julian Mendelsohn accidentally
wiped the start when he was mixing it. "But it all turned out good in the end," he says. "A lot of other artists would have had an absolute meltdown had it happened to them. But Neil and Chris said: 'Ah, let's just make it like it was supposed to be like that.'" This was initially planned as the lead single off Actually but Tom Watkins convinced them to release It's A Sin first.
KING'S CROSS
Named after the station you'd arrive at in London from north-east England (where
Tennant grew up), this addresses the people left behind by Margaret Thatcher's Britain: "The man at the back of the queue was sent/To feel the smack of firm government," it begins. Tennant considers it one of the best songs the Pet Shop Boys have ever written, and the effect of the seemingly uplifting brass parts, the frequent switching between major and minor chords, and the unresolved narrative ("There's still no guarantee") combine to make this the album's most
emotive moment.
---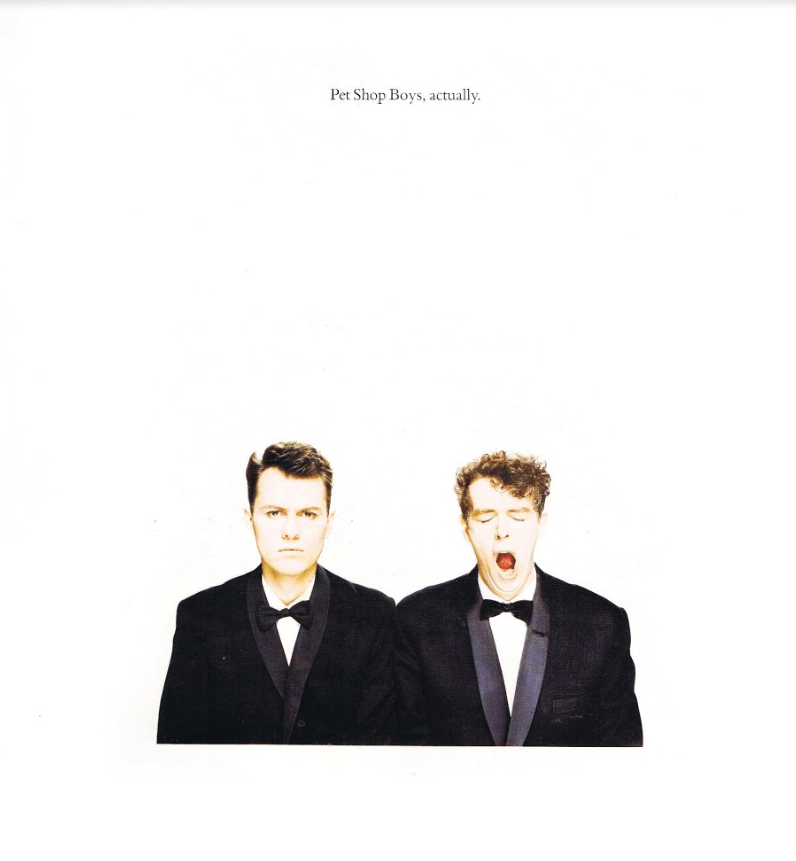 It is the Pet Shop Boys' defining album and its sleeve remains the defining image of the duo – to the chagrin of Lowe, who has said he hates how he looks in the photo. Both are dressed in black dinner jackets and bow ties. Lowe looks straight ahead dispassionately, while Tennant yawns. The initial idea had been to use a painting of the CLASSIC ALBUM ACTUALLY two by Scottish artist Alison Watt but they didn't think the finished portrait was right for the album. Tennant ended up hanging the painting in his flat. The yawning photo, taken by Cindy Palmano on the set of the What Have I Done To Deserve This? video, was due to be used on the cover of an August 1987 edition of Smash Hits but was salvaged for the album sleeve the day before the magazine went to press.
"It was sort of uncompromising and funny at the same time," said Tennant of the sleeve. The non-album track Always On My Mind was released as a single in November 1987 and became that year's Christmas No.1. The Pet Shop Boys originally performed it on a Central TV special commemorating the 10th anniversary of Elvis Presley's death, after they were asked to do a song he had made famous for the show. The single version was again recorded with Mendelsohn. "They'd started it at another studio as a demo and just bought it in," he says. "It was really quick. They came in at lunchtime, we had it finished by nine o'clock at night."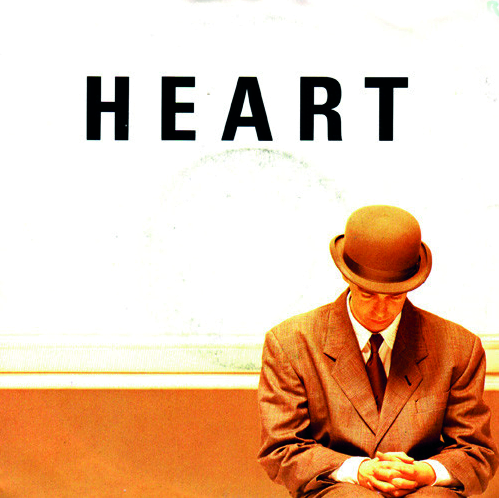 The final single from Actually, Heart, was released in March 1988 and also reached No.1. The Pet Shop Boys have gone on to sell more than 50 million records and had 44 Top 40 UK singles, making them the most successful British music duo of all time. But the period around Actually marked the zenith of what Tennant often refers to as the group's 'imperial phase'.
"We sort of did understand what the sound for contemporary pop in 1987 to 1988 was, because dance music's influence was very very strong, but we had this strange production thing that was like no one else. It just seemed to work at the time. There's a certain amount of luck in all this as well. But I think we had good songs and we had the confidence to follow our own instincts." – Neil Tennant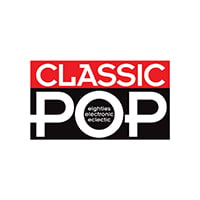 Classic Pop
Classic Pop magazine is the ultimate celebration of great pop and chart music across the decades with in-depth interviews with top artists, features, news and reviews. From pop to indie and new wave to electronic music – it's all here...