Soft Cell reunite for one final live show in London
By Classic Pop | February 21, 2018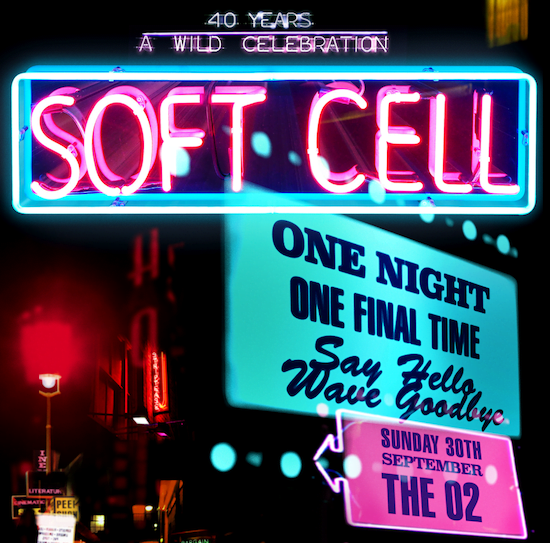 Synth-pop pioneers Soft Cell will reunite for one last time at London's The O2 on Sunday 30th September – their first UK show for 15 years.
Marc Almond and Dave Ball will perform together for a one-off show, 'Say Hello, Wave Goodbye', as they celebrate their 40th anniversary as a duo with their first UK show since 2003. This will be the band's only and last ever show.
One of the most influential groups to emerge from the electronic music scene in the UK in the 1980s, Soft Cell produced five albums of original material, bookended by their debut; 1981's Non-Stop Erotic Cabaret, and 2002's Cruelty Without Beauty. The incredible string of hits Soft Cell produced during this time, including 10 tracks that reached the UK Top 40 singles charts, need little introduction.
The unique combination of Ball's musicianship and Almond's tender yet assured delivery on songs such as Memorabilia, Torch, and, of course, their trademark Say Hello, Wave Goodbye inhabits a unique place in British music history.
Tainted Love, Soft Cell's boundless No.1 hit, is perhaps the most emblematic and evocative song of the era. A cover of Gloria Jones' Northern Soul staple that kept the original's yearning tone, Soft Cell enveloped the track with a slowed down instantly recognisable synth riff – a nod to pop music's past, yet wholly updated with the fresh, modern sound of the 80s that still holds up to this day.
Intervening years have seen both Marc Almond and Dave Ball's talent recognised with successful solo careers in their own right, with Almond awarded an Ivor Novello Inspiration Award in 2013, as well as an OBE this year's New Year's Honours List.  Ball went on to form The Grid, peaking with million-selling international hit Swamp Thing, as well as working as a producer and writer for the likes of Kylie Minogue and remixer for David Bowie, Pet Shop Boys, Erasure, Yello & The B-52's.
On performing their best-loved hits together again, Marc Almond commented: "With Soft Cell I always felt something was unfinished. This last ever final show will be the best ever ending. It will be a real statement and send off, and thank you to every fan"
Dave Ball added "We live in very interesting times, and 2018 promises to be a very special year".
Tickets for the show will be available from ticketmaster.co.uk and priced £45, £65, £80 and £110. Pre-sale tickets are available from tomorrow (Thursday 22nd February) with general sale tickets from Friday (23rd February).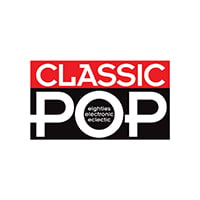 Classic Pop
Classic Pop magazine is the ultimate celebration of great pop and chart music across the decades with in-depth interviews with top artists, features, news and reviews. From pop to indie and new wave to electronic music – it's all here...