De Lux – More Disco Songs About Love review
By Classic Pop | March 24, 2018
When De Lux's debut, Voyage, was released in 2014, Classic Pop's own Paul Lester pointed out elsewhere that, though it shared qualities with Daft Punk's Random Access Memories, it would never reach as wide an audience.
"It doesn't feature cameos from globally famous stars," he wrote, "so that hampers its chances." Sean Guerin and Isaac Franco appear to have done something about that, except their interpretation of "globally famous" may differ from the French duo's.
For their third album, they've signposted their influences by enlisting cult heroes. First, Sal P from dance punk innovators Liquid Liquid does his best David Byrne impersonation on Smarter Harder Darker.
They've also got The Pop Group's Mark Stewart contributing deranged ranting to Stratosphere Girl, which sounds like one of PiL's more accessible disco tunes. Neither's likely to change De Lux' fortunes, but More Disco Songs… nevertheless offers other pleasures, not least the jolly 875 Dollars, which borrows from The Human League.
Cause For Concern also echoes Phoenix, while Writing Music For Money, To Write More Music confirms their love for Chic. It may take more, however, to get lucky.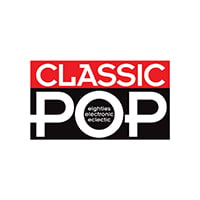 Classic Pop
Classic Pop magazine is the ultimate celebration of great pop and chart music across the decades with in-depth interviews with top artists, features, news and reviews. From pop to indie and new wave to electronic music – it's all here...