Revolutionary Spirit – The Sound of Liverpool 1976-1988 review
By Classic Pop | March 22, 2018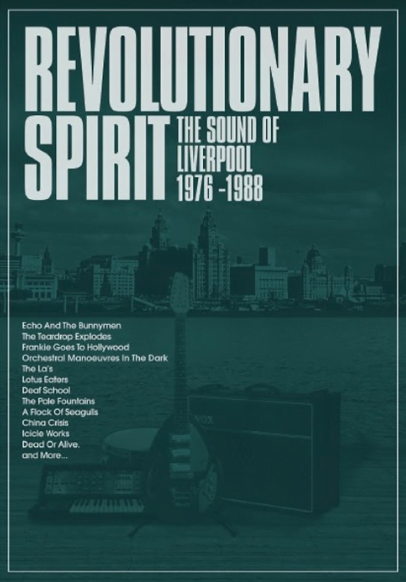 Revolutionary Spirit is a companion piece to 2017's Manchester: North Of England 7CD compilation. This 5CD bookset covers a period during which Liverpool demonstrated it had a lot more to offer than The Beatles and the 60s Merseybeat movement.
There are tracks here from some of the biggest names of punk, post-punk, synth-pop and new pop, including Frankie Goes To Hollywood, Echo & The Bunnymen, Teardrop Explodes, OMD, Dead Or Alive, China Crisis, A Flock Of Seagulls, Wild Swans, Big In Japan and more.
"There are almost 100 acts in total, although utterly conspicuous by his absence is Pete Wylie and any of his Wah!, The Mighty Wah!, Shambeko! Say Wah! permutations, presumably for contractual reasons." – Paul Lester
Wylie apart, this feels comprehensive: the history of a city (it comes with a 56-page booklet containing sleevenote contributions from many of the artists) for a little over 30 quid. Disc 1 starts with the ironically jaunty What A Way To End It All by Deaf School and the self-titled single by Big In Japan, who were a sort of theatrical supergroup in reverse: members would later variously form Pink Military (Jayne Casey), the Banshees (Budgie), The KLF (Bill Drummond), Lightning Seeds (Ian Broudie) and Frankie Goes To Hollywood (Holly Johnson).
Yachts' Suffice To Say brings some nervy new wave/power pop energy, the Bunnymen's The Pictures On My Wall is colour by numbers, on Sleeping Gas by the Teardrops, Julian Cope prepares for his role as new pop's Syd Barrett, and Black Leather by Nightmares In Wax is goth funk featuring a young Pete Burns. On Bunker Soldiers, OMD's squelchy Eurotronica is in thrall to Kraftwerk, but it has a quirkily melodic personality all its own.
The second disc is notable for Dalek I Love You's forlorntronica, Paul Rutherford's Hambi & The Dance, an early sighting of Black and the stupendously underrated Cook Da Books. While Modern Eon's Euthenics suggests the Bunnymen exerted a similar influence on the 'Pool as Joy Division did on Manchester.
Disc 3 features the Wild Swans track that gives this box its title and Care's Flaming Sword while the fourth struggles to recover from Frankie's Two Tribes.
Disc 5 features Way Out and Get Down Over by The La's. It all ends with Come Holy Spirit by the Revolutionary Army Of The Infant Jesus, the zeal of band moniker and song title both capturing much of Liverpool's purple passion and maverick spirit.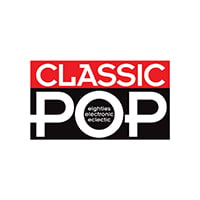 Classic Pop
Classic Pop magazine is the ultimate celebration of great pop and chart music across the decades with in-depth interviews with top artists, features, news and reviews. From pop to indie and new wave to electronic music – it's all here...