Stealers Wheel – The A&M Years review
By Classic Pop | March 27, 2018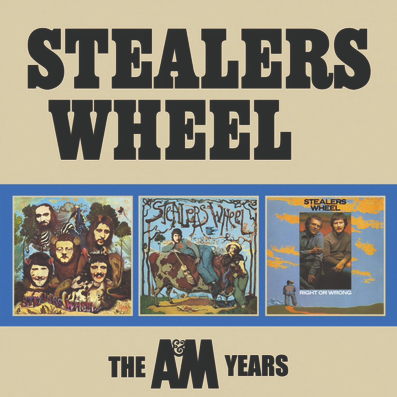 If you ever watched that scene in Quentin Tarantino's Reservoir Dogs – in which Michael Madsen's Mr Blonde character tortures a cop as he makes neat terpsichorean moves to the strains of Stealers Wheel's 1973 hit Stuck In The Middle With You – and thought you could do with more music like that, then this set is one for you.
It's the three albums they made for A&M – Stealers Wheel (1972), Ferguslie Park (1974) and Right Or Wrong (1975) – by the early 70s Scottish pop/folk-rock band whose most famous member, Gerry Rafferty, had a worldwide smash in 1978 with Baker Street.
"To be honest, there isn't much here to match the handclapping delights of Stuck… or the sax-fuelled smoothness of Baker Street, but there is plenty of merit, especially on the debut album." – Paul Lester
I Get By is a Faces-ish rocker and You Put Something Better Inside Me is Beatlesque, but the best two tracks aren't folky or rocky at all, they're groovy, even funky: Outside Looking In has the smooth gait and white soul shuffle of fellow Scots the Average White Band, while Johnny's Song appears to have stepped off the soundtrack of a period blaxploitation flick. Bonus tracks featured include songs recorded at the band's first In Concert for Radio 1, where they supported Rab Noakes and Lindisfarne.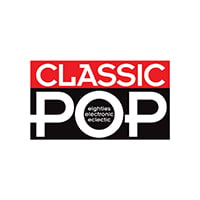 Classic Pop
Classic Pop magazine is the ultimate celebration of great pop and chart music across the decades with in-depth interviews with top artists, features, news and reviews. From pop to indie and new wave to electronic music – it's all here...