Issue 41 of Classic Pop is on sale now!
By Classic Pop | May 23, 2018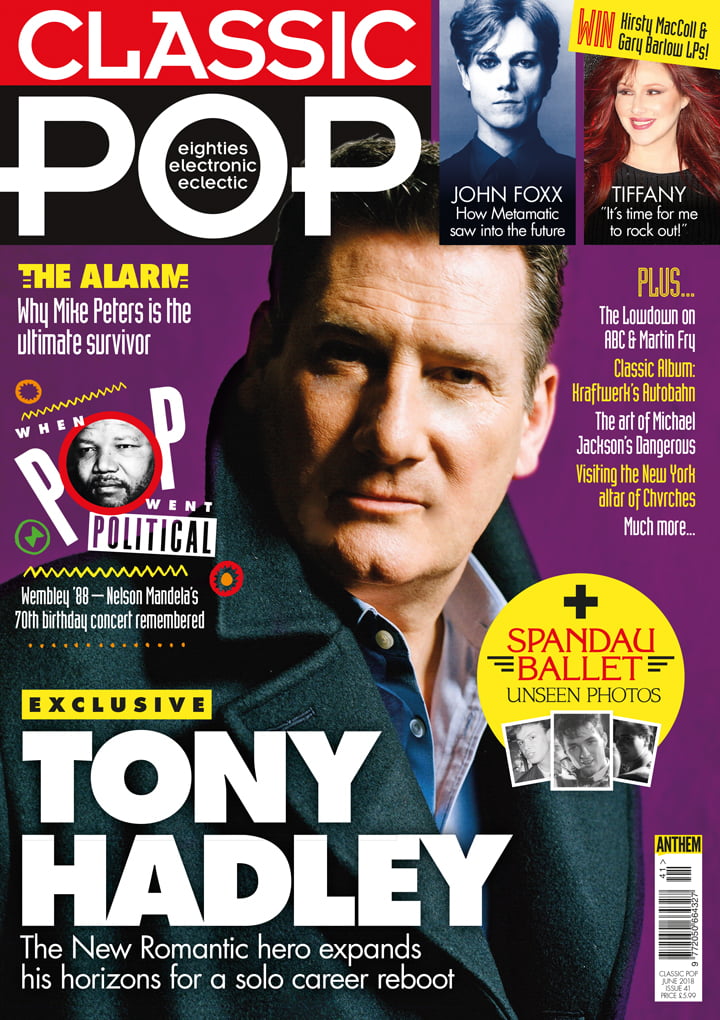 Available from WHSmith, Tesco, independent newsagents, Tesco Ireland and Easons, in Issue 41 of Classic Pop magazine we have an exclusive chat with Tony Hadley as the former Spandau Ballet frontman reboots his solo career with a brand new studio album. For fans of the New Romantic legends, we also check out rare pictures of the band from their early days in the 80s.
We meet synth pioneer John Foxx who looks back on his remarkable solo debut Metamatic and we mark 30 years since the legendary star-studded Wembley concert to celebrate Nelson Mandela's 70th birthday.
80s teen icon Tiffany discusses her rocking change of direction as she prepares to return to the pop fray with a new album and we catch up with the remarkable Mike Peters who has battled against the odds to keep The Alarm's flag flying high.
Classic Pop travels over the Pond to the Big Apple to find a reinvigorated CHVRCHES giving us the inside story on their latest album Love Is Dead and we serve up a buyer's guide to ABC and Martin Fry.
New albums from Lily Allen, Johnny Marr and Tony Hadley feature in our reviews section alongside reissues from Bow Wow Wow, Five Star and Kirsty MacColl. On the live front, we check out Kim Wilde, Lisa Stansfield, Bryan Ferry and more.
Get your copy of Issue 41  in-store for just £5.99. The single issue is available online for £6.99 at bit.ly/2s1ZxSG. Alternatively, you can buy a digital issue at bit.ly/2wXPHG6

Use our handy Store Locator to find your nearest Classic Pop stockist here.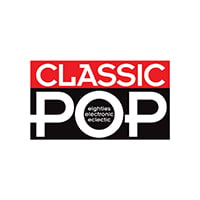 Classic Pop
Classic Pop magazine is the ultimate celebration of great pop and chart music across the decades with in-depth interviews with top artists, features, news and reviews. From pop to indie and new wave to electronic music – it's all here...