Live Aid Minute By Minute: An Anniversary Celebration
The songs, the bands, the quotes, the tears, the joy… How do you remember Live Aid? We all have our own personal highlights, classic moments, tearful moments and jaw-dropping moments… and we all remember it differently. But one thing's for certain, pop music – and modern life in general – turned on its axis on 13 July 1985. Written by Ian Peel.
I think we all remember it differently because – aside from an edited DVD release in 2004 – Live Aid has never been repeated on TV, released on CD, uploaded, downloaded, streamed or even made the subject of a TV clips show. This is one event when we can all use the old adage "you really had to be there"…
Aside from putting together some of the most passionate live performance photos you'll ever see in one place, this special supplement celebrates the 30th anniversary of this historic event with a timeline for which we've trawled the archives to piece together more than 24 hours of continuous live music from around the world. Or, as Bob declared it, "The Greatest Show on Earth."
So when Richard Skinner's intro boomed out across Wembley, INXS had already played their hearts out at the Oz for Africa concert in Sydney. When Nik Kershaw was on stage in London, The Four Tops were performing in Philadelphia and BB King was about to be patched into the BBC live feed from a festival in Holland. And at 2am UK time – with the crowds having left Wembley more than four hours earlier and with Duran Duran in full flight on stage at JFK – the BBC after-show party was in full swing with Cliff Richard randomly turning up to strum a song he'd written in reply to Do They Know It's Christmas?. It really was that kind of day. To say nothing of Phil Collins…
In our naive, Nineteen Eighties way, we all hoped that Live Aid would stop famine for good, and reverse the fortunes of Ethiopia and other nations in crisis. We were wrong, of course, but it did make an immeasurable difference, not only financially but in terms of awareness and a feeling that we can all make a difference.
And it's effect on pop music was almost equally immeasurable. For some performers it became a swansong, for others a fresh start. Either way, the world stopped what it was doing and listened to pop music: Sade and The Style Council went from sultry to iconic. U2 and Queen, from the music papers to the tabloid papers. And life was never the same again. What a day…
12pm
12:oo
Wembley 
Richard Skinner
"It's 12 noon in London, 7am in Philadelphia. And around the world it's time for Live Aid! Wembley welcomes their Royal Highnesses, the Prince and Princess of Wales."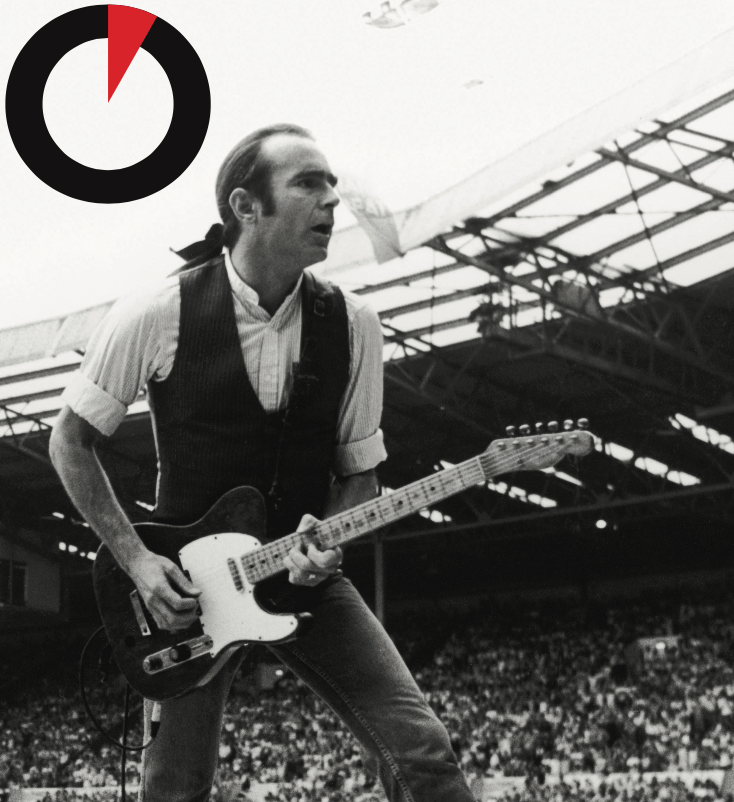 12:01
Wembley
The Coldstream Guards
Royal Salute, God Save the Queen
12:02
Wembley
Status Quo
Rockin' All Over the World, Caroline, Don't Waste My Time
12:19
Wembley
The Style Council
You're the Best Thing, Big Boss Groove, Internationalists, Walls Come Tumbling Down
12:44
Wembley
The Boomtown Rats
I Don't Like Mondays, Drag Me Down, Rat Trap and – by the audience – For He's a Jolly Good Fellow
1pm
13:01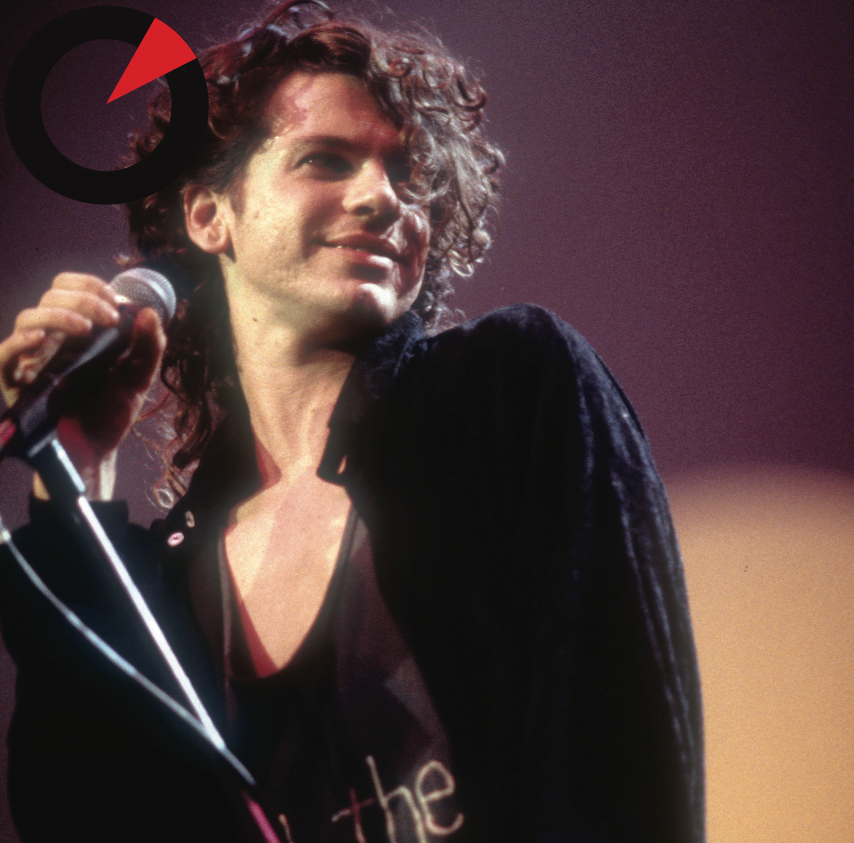 Wembley
Adam Ant
Vive Le Rock
13:06
Sydney re-record
INXS
What You Need, Don't Change
13:17
Wembley
Ultravox
Reap the Wild Wind, Dancing with Tears in My Eyes, One Small Day, Vienna
13:34
Tokyo via satellite
Loudness, Off Cause, Eikichi Yazawa, Motoharu Sano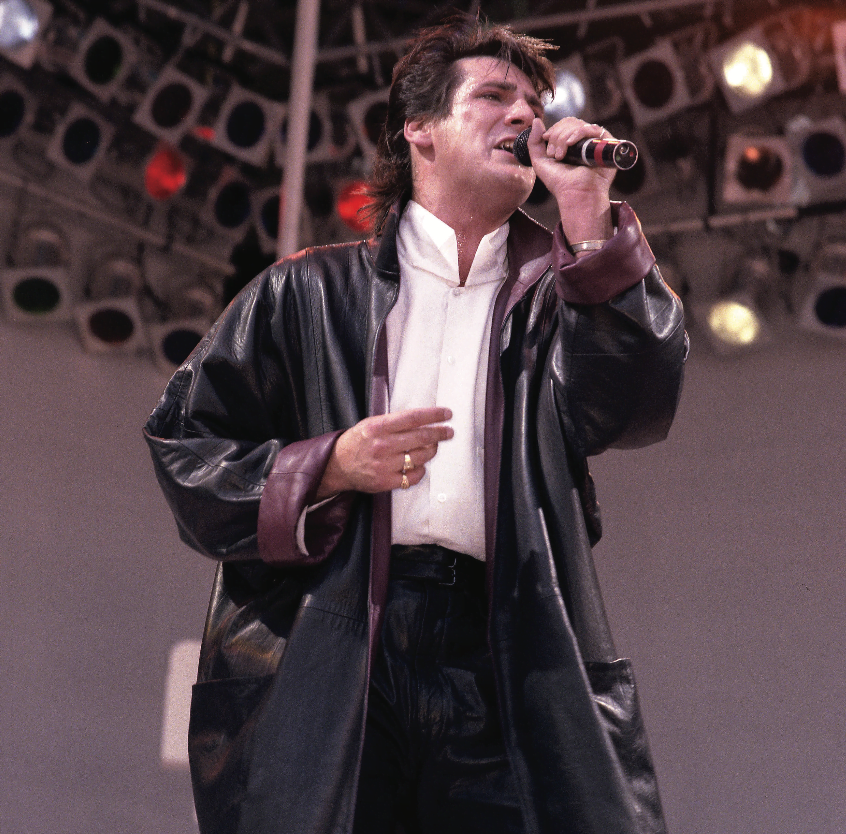 13:46
Wembley
Spandau Ballet
Only When You Leave, Virgin, True
13:51
JFK
Bernard Watson
All I Really Want To Do, Interview
2pm
14:02
JKF
Joan Baez
Amazing Grace, We Are the World
14:07
Wembley
Elvis Costello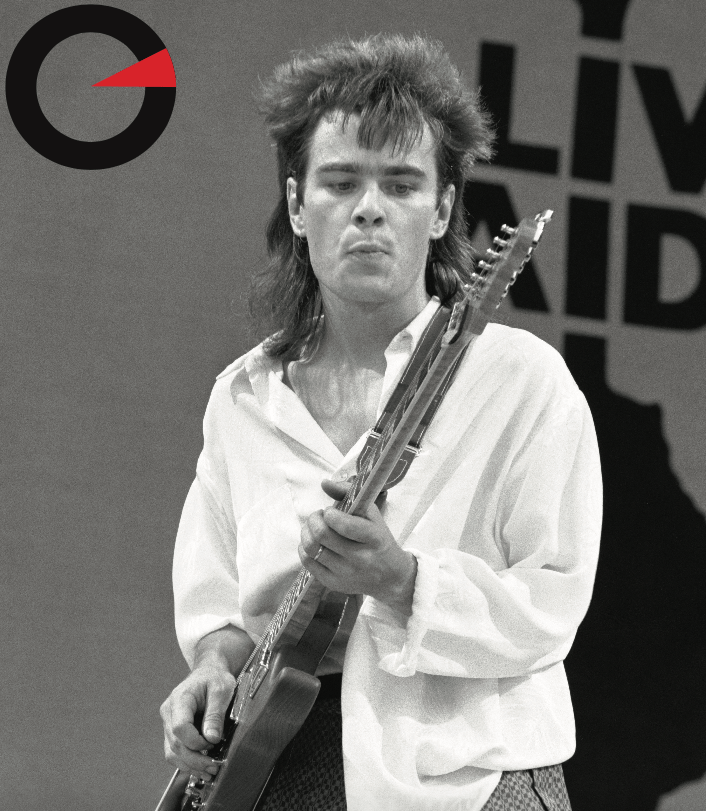 "I want you to help me sing this old northern English folk song…" All You Need Is Love
14:10
JFK
The Hooters
And We Danced, All You Zombies
14:12
Vienna via satellite
Austria For Afrika 
Warum
14:22
Wembley
Nik Kershaw
Wide Boy, Don Quixote, The Riddle, Wouldn't It Be Good
14:33
JKF
Four Tops
Shake Me, Wake Me (When It's Over), Bernadette, It's the Same Old Song/Reach Out I'll Be There/I Can't Help Myself
14:40
Rotterdam via satellite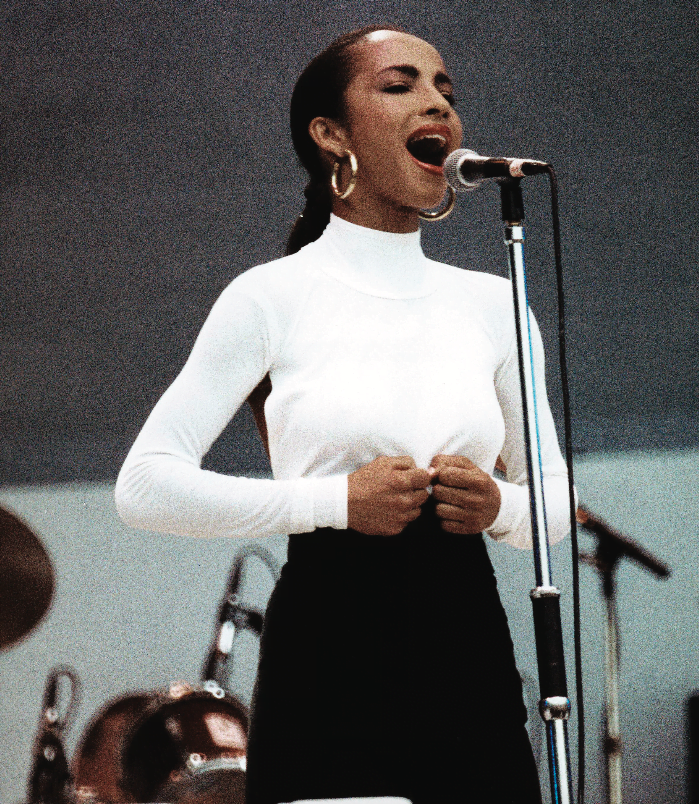 BB King
When It All Comes Down, Why I Sing The Blues, Don't Answer the Door, Rock Me Baby
14:45
JFK
Billy Ocean
Caribbean Queen, Loverboy
14:52
JFK
Black Sabbath
Children of the Grave, Iron Man, Paranoid
14:53
Wembley
Sade
Why Can't We Live Together, Your Love Is King, Is It a Crime?
3pm
15:10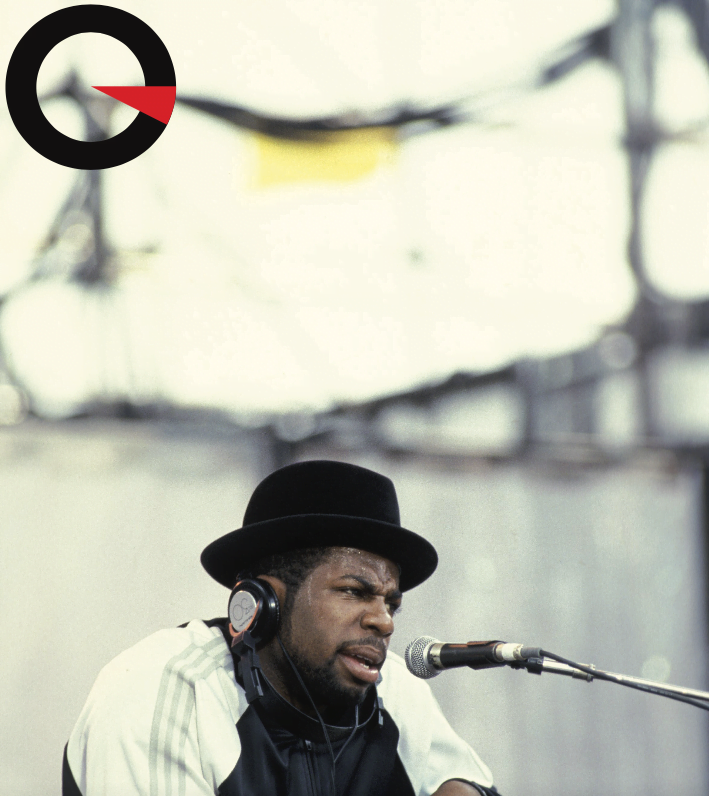 Yugoslavia via satellite
Yu Rock Mission
For A Million Year
15:12
JFK
Run DMC
Jam-Master Jay, King Of Rock
15:18
Wembley
Sting and Phil Collins
Roxanne, Driven to Tears, Against All Odds, Message in a Bottle, In the Air Tonight, Long Long Way to Go, Every Breath You Take
15:30
JFK
Rick Springfield
Love Somebody, State of the Heart, Human Touch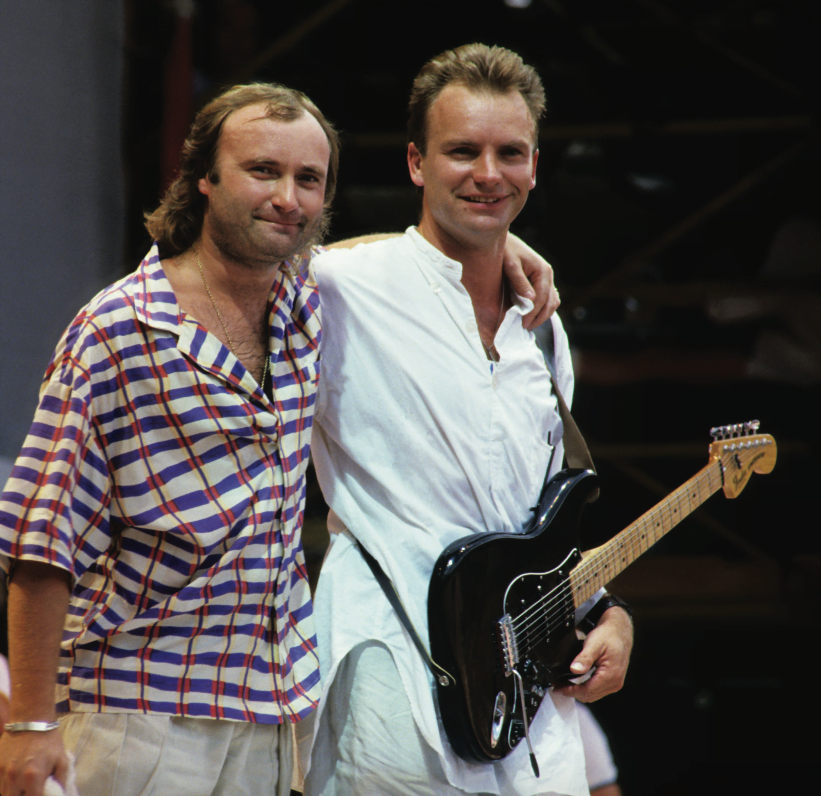 15:47
JFK
REO Speedwagon with the Beach Boys
Can't Fight This Feeling, Roll With the Changes
15:50
Wembley
Howard Jones
Hide And Seek
15:55
Moscow via satellite
Avtograf
Golovokruzhenie, Nam Nuzhen Mir
4pm
16:00
BBC Studio, Wembley
Paula Yates
"Did I ever think that it wouldn't come off? No, I never did. Right from when he first decided I thought that it would work. When they did the record there was such a wonderful spirit around it and people did want to do it for free and they did want to donate the plastic for the record, that was free. So I thought the concert would happen so long as Bob continued to be so determined."
16:04
Backstage, Wembley
Stuart Adamson
"We're only taking part in the finale at the end, which is where finale's normally are of course. My wife and Tony's wife were both having babies at the time that Bob was starting to set it up. But it's great just to be here, and savour the atmosphere. I'm just amazed by the whole thing."
16:07
Wembley
Bryan Ferry with Dave Gilmour
Sensation, Boys And Girls, Slave to Love, Jealous Guy
16:15
JFK
Crosby, Stills and Nash
Southern Cross, Teach Your Children, Suite: Judy Blue Eyes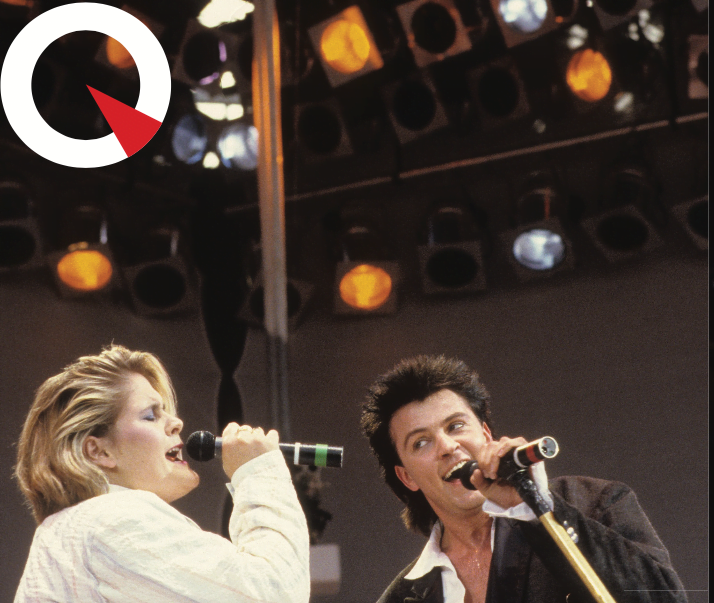 16:26
JFK
Judas Priest
Living After Midnight, The Green Manalishi, You've Got Another Thing Comin'
16:27
Cologne via satellite
Band Für Afrika
Nackt Im Wind, Ein Jahr (Es Geht Voran)
16:34
Ethiopia (pre-record)
Children of the Worldvision Feeding Centre
The Diarrhoea Song
16:38
Wembley
Paul Young with Alison Moyet
Do They Know It's Christmas?, Come Back and Stay, That's the Way Love Is, Every Time You Go Away
5pm
17:02
JFK
Bryan Adams
Kids Wanna Rock, Summer of '69, Tears Are Not Enough, Cuts Like a Knife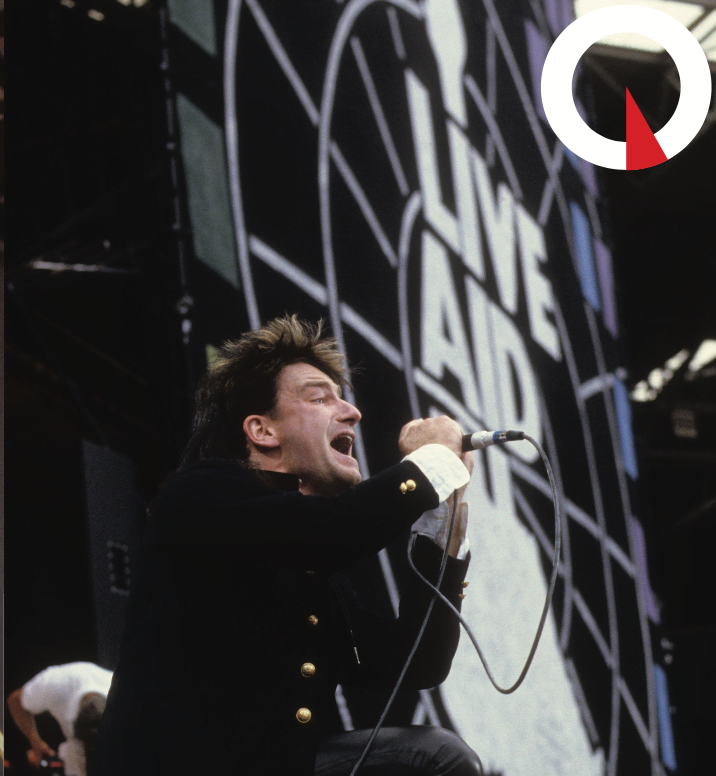 17:20
JFK
Jack Nicholson 
"Direct from from London, a group whose heart is in Dublin, Ireland, whose spirit is with the world. A group that's never had any problems saying how they feel. U2."
17:21
Wembley
U2
Sunday Bloody Sunday, Bad/Satellite of Love/Ruby Tuesday/Sympathy for the Devil/Walk on the Wild Side
17:40
JFK
The Beach Boys
California Girls, Help Me, Rhonda, Wouldn't It Be Nice, Good Vibrations, Surfin' U.S.A.
6pm
18:00
Wembley
Dire Straits with Sting

Money for Nothing, Sultans of Swing
18:24
BBC Studio,
Wembley
Bob Geldof
"There is not enough money coming in and all these people are not playing for the good of their health. They're playing for the good of other people's health. So get your money out now!"
18:26
JFK
George Thorogood and the Destroyers with Bo Diddley
Who Do You Love?, The Sky Is Crying, Madison Blues
18:39
Wembley
Griff Rhys-Jones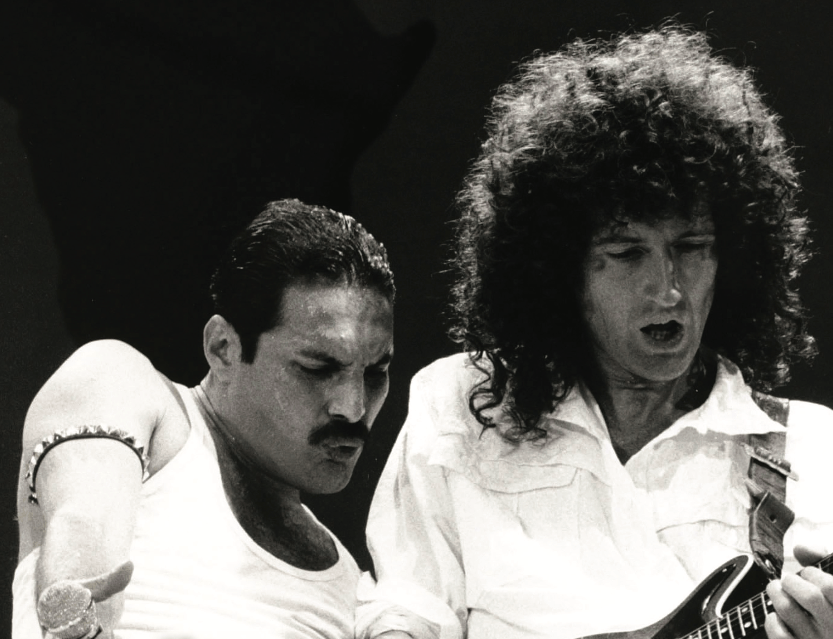 "I'm sorry to interrupt but we have had a bit of a complaint about the noise… from a woman in Belgium."
Mel Smith
"Ladies and gentlemen, who are enjoying the boogie woogie music here today. I would ask you to bear in mind that there are a lot of older people in the area who aren't up to date with the latest trends in modern music. Like Status Quo, for example."
18:41
Wembley
Queen
Bohemian Rhapsody/Radio Ga Ga, Hammer to Fall, Crazy Little Thing Called Love, We Will Rock You/We Are the Champions
7pm
19:02
Wembley/JFK simulcast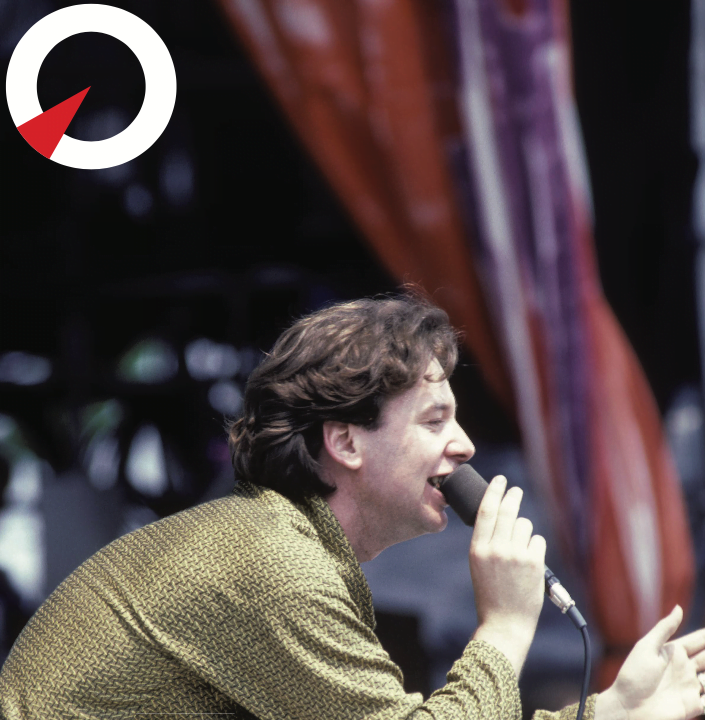 Mick Jagger and David Bowie
Dancing In The Street
19:06
BBC Studio, Wembley
Bob Geldof
"Mick and David did that video specifically so that you could give something and it's not happening enough. You've got to get on the phone and take the money out of your pockets. Don't go to the pub tonight, please, stay in and give us the money. There are people dying now!"
19:07
JFK
Simple Minds
Ghost Dancing, Don't You (Forget About Me), Promised You a Miracle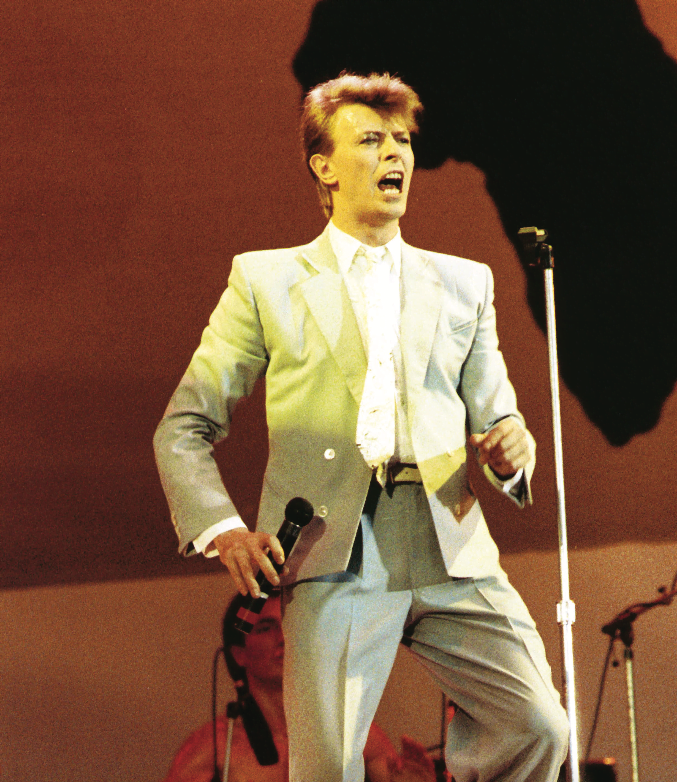 19:22
Wembley
David Bowie with Thomas Dolby
TVC 15, Rebel Rebel, Modern Love, Heroes
"You're the heroes of this concert. Lest we forget why we're here, I'd like to introduce a video made by CBC Television. The subject speaks for itself…"
19:40
Wembley/JFK simulcast
The Cars
Drive
19:41
JFK
The Pretenders
Time the Avenger, Message of Love, Stop Your Sobbing, Back on the Chain Gang, Middle of the Road
8pm
20:00
Wembley
The Who
My Generation/Pinball Wizard, Love, Reign o'er Me, Won't Get Fooled Again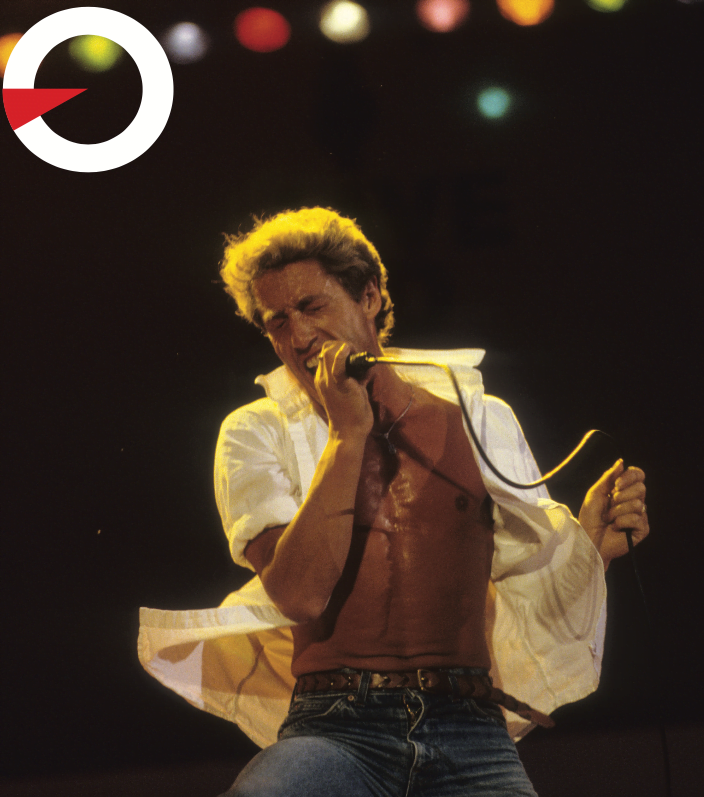 20:21
JFK
Santana with Pat Metheny
Brotherhood, Primera Invasion
20:27
Concorde via satellite
Phil Collins
"Its good fun isn't it? To do the London one in the day and the American one at night… The reason for doing it is that it can be done."
20:29
JFK
Santana with Pat Metheny
Open Invitation, By the Pool/Right Now
20:44 
Norway via satellite
Norway for Africa
All of Us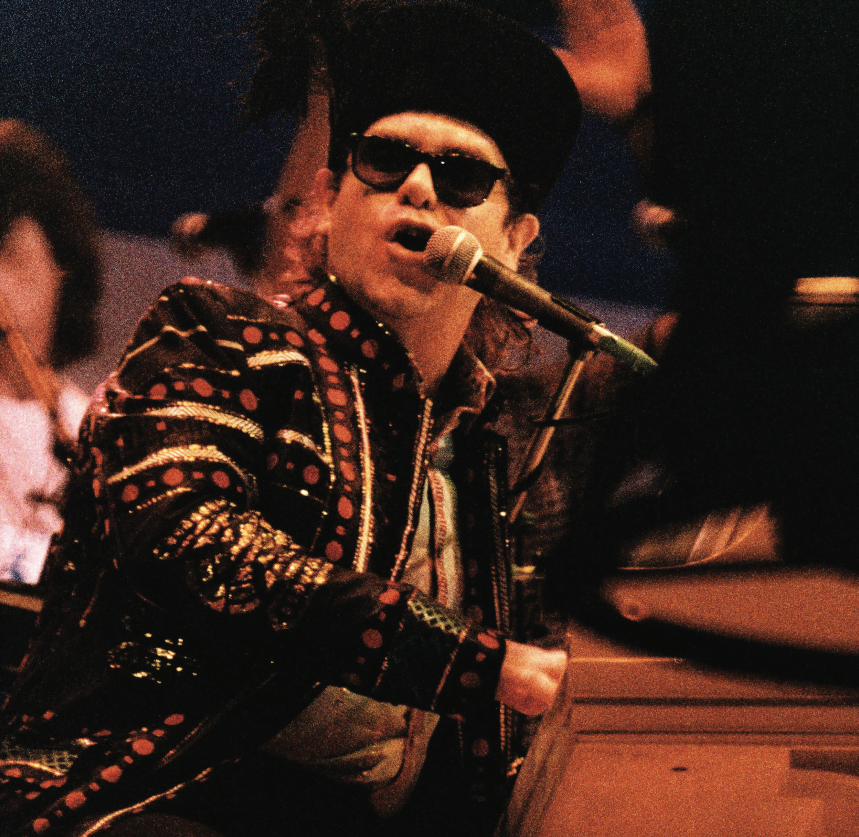 20:50
Wembley 
Elton John with Kiki Dee and George Michael 
I'm Still Standing, Bennie and the Jets, Rocket Man, Don't Go Breaking My Heart, Don't Let the Sun Go Down on Me, Can I Get a Witness
20:57 
JFK
Ashford & Simpson
Solid, Reach Out and Touch (Somebody's Hand)
9pm
21:19
JFK pre-record
Kool & The Gang
Stand Up and Sing, Cherish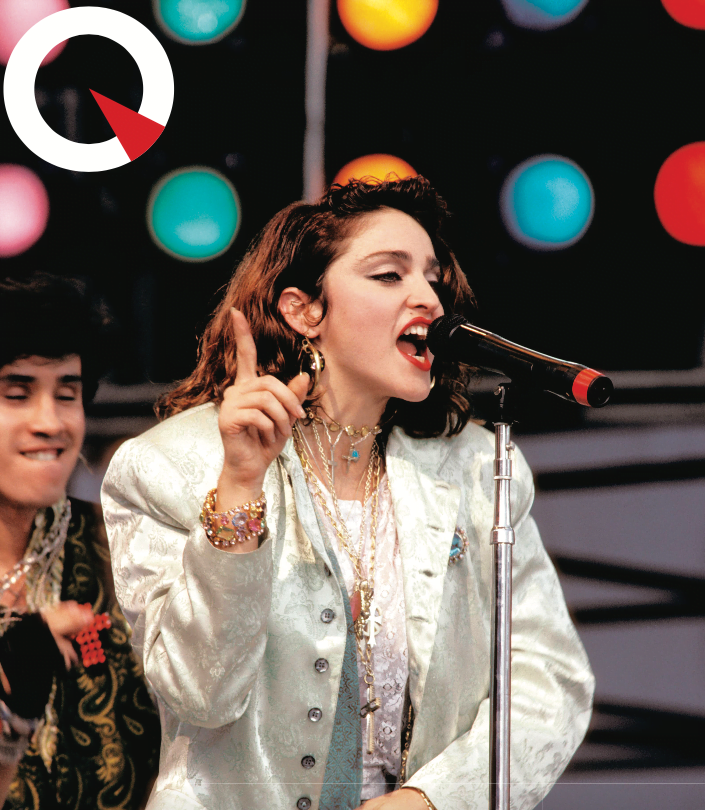 21:27
JFK
Madonna with Thompson Twins
Holiday, Into the Groove, Love Makes The World Go Round
21:48
Wembley
Freddie Mercury and Brian May
Is This the World We Created?
21:51
Wembley
Paul McCartney with Bob Geldof, David Bowie, Pete Townshend and Alison Moyet
Let It Be
21:54
Wembley
Bob Geldof
"Thank you so much. It's been a very great day, for everybody."
Band Aid
Do They Know It's Christmas?
10pm
22:14
JFK
Tom Petty and the Heartbreakers
American Girl, The Waiting, Rebels, Refugee
20:30
JFK
Kenny Loggins
Footloose
22:49
JFK
The Cars
You Might Think, Drive, Just What I Needed, Heartbeat City
11pm
23:07
JFK
Neil Young
Sugar Mountain, The Needle and the Damage Done, Helpless, Nothing Is Perfect (In God's Perfect Plan), Powderfinger
23:43
JFK
The Power Station
Murderess, Get It On
12am
00:21
JFK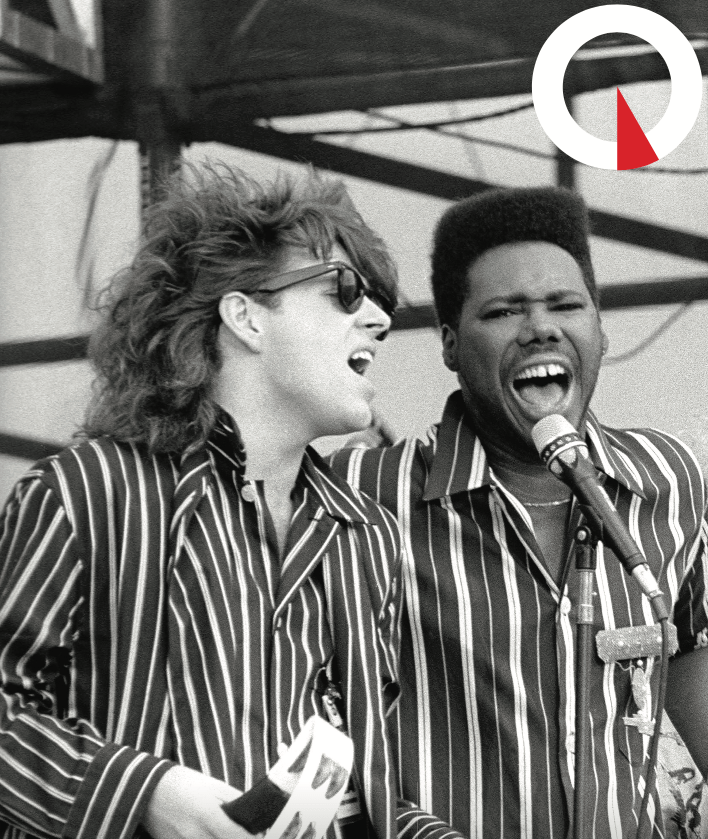 Thompson Twins with Madonna and Nile Rodgers
Hold Me Now, Revolution
00:39
JFK
Eric Clapton with Phil Collins
White Room, She's Waiting, Layla
1am
01:04
JFK
Phil Collins
"I was in England this afternoon. Funny old world, innit?"
Against All Odds, In the Air Tonight
01:10
JFK
Page & Plant
Rock and Roll, Whole Lotta Love, Stairway To Heaven
01:40
JFK
Crosby, Stills, Nash & Young
Only Love Can Break Your Heart, Daylight Again/Find The Cost of Freedom
01:45
JFK
Duran Duran 
A View to a Kill, Union of the Snake, Save a Prayer, The Reflex
2am
02:11
BBC Studio, Wembley
Cliff Richard
A World of Difference
02:20
JFK
Patti LaBelle
New Attitude, Imagine, Forever Young, Stir It Up, Over the Rainbow, Why Can't I Get It Over
02:50
JFK
Hall & Oates
Out of Touch, Maneater, Get Ready, Ain't Too Proud to Beg, The Way You Do the Things You Do, My Girl
3am
03:15
JFK
Mick Jagger with Tina Turner and Hall & Oates
Lonely At the Top, Just Another Night, Miss You, State Of Shock/It's Only Rock 'n Roll (But I Like It)
03:39
JFK
Bob Dylan with Keith Richards and Bonnie Wood
Ballad of Hollis Brown, When the Ship Comes In, Blowin' in the Wind
03:55
JFK
USA for Africa
We Are the World
Comments
comments