David Bowie's Glastonbury 2000 performance is being released!
Bowie's legendary performance at Glastonbury Festival in 2000 is to be released in full for the first time on various formats on 30 November 2018. The NME described the show as "Not only the greatest Glastonbury headline performance but the best headline slot at any festival ever".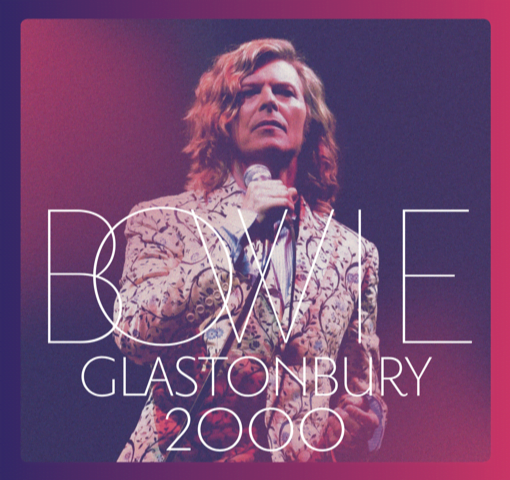 Parlophone Records in association with BBC Studios and Glastonbury Festivals Ltd. are proud to announce David Bowie 'Glastonbury 2000' on 2CD/DVD, 3LP, 2CD and standard and high resolution digital formats, documenting Bowie's legendary Sunday night headline performance on 25 June at the most famous festival on earth.
The package includes the full 21-song greatest hits set and for the first time, a DVD of the entire show (only 30 minutes of which has ever been broadcast on television) including the Glastonbury performance of 'Heroes', the only track that has been previously released.
All formats feature David's diary, originally written for Time Out, which documents him preparing for the show in his own inimitable manner:
"As of 1990 I got through the rest of the 20th century without having to do a big hits show. Yes, yes, I know I did four or five hits on the later shows but I held out pretty well I thought…big, well known songs will litter the field at Glastonbury this year. Well, with a couple of quirks of course".
In addition to newly mastered audio and upgraded video, David Bowie 'Glastonbury 2000' features new artwork from Jonathan Barnbrook (who worked with Bowie on the sleeves for Heathen, The Next Day and Black Star) and notes from the renowned author and Bowie fan Caitlin Moran who reviewed the show for The Times.
Pre-order the album in all of its various formats here.
The tracklist for the 2CD edition is as follows:
CD 1
Introduction (Greensleeves)
Wild Is The Wind
China Girl
Changes
Stay
Life On Mars?
Absolute Beginners
Ashes To Ashes
Rebel Rebel
Little Wonder
Golden Years
CD 2
Fame
All The Young Dudes
The Man Who Sold The World
Station To Station
Starman
Hallo Spaceboy
Under Pressure
Ziggy Stardust
"Heroes"
Let's Dance
I'm Afraid Of Americans
Comments
comments