Review: Paul McCartney – Egypt Station
By Classic Pop | November 23, 2018
Paul McCartney's dominance of musical culture is such that for most of his 17th solo album, the only person to whom he can be compared is himself. His easy-going way with a melody remains instantly recognisable, and few people, especially at the age of 76, can make a three-chord riff sound so fresh. That he does this effortlessly on the joyful Come On To Me, and is still able to drop in a nod to Led Zeppelin's Kashmir, only stresses this further.
Some of this, no doubt, is due to producer Greg Kurstin who at times adds precisely the right reverb to McCartney's voice to evoke memories of classic Beatles performances, and at others – as on the delightfully innocent Happy With You – offers him the intimacy of Ram, all the time allowing his band to sound pleasantly organic.
They're clearly having fun, too, when Despite Repeated Warnings bursts into a riff that's unmistakably like Wings' Live And Let Die, and most probably on People Want Peace, which – having delivered a message that "I know that you've heard before" – seems deliberately geared to arouse recollections of Pipes Of Peace.
At 15 tracks, though, Egypt Station gives McCartney room to do more than just conjure up past glories. Fuh You sees him venture furthest, propelled by guest producer Ryan Tedder (One Direction), its playful spirit – like Pharrell Williams administering steroids to Robbie Williams – tailor-made to engineer a duet with Taylor Swift at the MTV Awards. Admittedly, its innuendo-laden chorus might make that awkward, but take it as read that McCartney's still got lead in his pencil.
That's also evident on Come On To Me, an increasingly elated tale of flirtation set to a frisky beat and bold brass, while Caesar Rock is Oasis doing Primal Scream doing The Rolling Stones doing Funkadelic. Furthermore, Despite Repeated Warnings delivers metaphorical Brexit admonitions, and Dominoes sounds winningly like Wilco covering ELO – although no one would mourn the loss of the cutesy Back In Brazil or pedestrian Do It Now. Still, McCartney remains McCartney, through and through, eight days a week…

Written by Wyndham Wallace. Released on Capitol Records.
*review contains affiliate links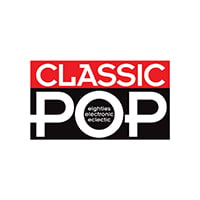 Classic Pop
Classic Pop magazine is the ultimate celebration of great pop and chart music across the decades with in-depth interviews with top artists, features, news and reviews. From pop to indie and new wave to electronic music – it's all here...