Review: Spiritualized – And Nothing Hurt
By Classic Pop | November 8, 2018
One can't help wonder how helpful it was for Jason Pierce to be aligned so closely with drug culture. There was no escaping the famously narcotic haze out of which he first emerged with Spacemen 3, but somehow this ongoing association has seen Spiritualized sidelined, their symphonic extravagance left to those in an 'enhanced' state of mind. This, one might say, is a bummer.
In the hopes of saving a damaged liver, Pierce switched to prescribed medication in the run-up to 2012's Sweet Heart Sweet Light, and on its follow-up, most of his exhilaration sounds like the product of rejuvenation. If Pierce is high, it appears, it's because he's closer to a happiness more gratifying than opiate-fuelled enlightenments. Pierce being Pierce, however, silver linings still suffer clouds.
A Perfect Miracle, first trades in major chords played on delicate banjos, but kettle drums disturb his peace as he's torn between an overwhelming love and a mind that's "a mess". Similarly, I'm Your Man, which follows, boasts soulful brass, its lyrics addressing ambitions to be: "Dependable all down the line", yet he's forced to acknowledge his "wasted, faded, permanently jaded" state. Old habits die hard, too, on Here It Comes (The Road) Let's Go, his lover's arrival anticipated by increasingly luxuriant sounds but celebrated by getting "stoned all through the night".
Self-awareness cuts both ways, however: Let's Dance whispers innuendoes over what could be a Beach Boys loop before joyful chimes herald far sweeter intentions; and The Prize revels in doubt before its widescreen majesty hints freedom can be found in acquiescence. The LP's mood is best summarised by On The Sunshine: "It's only in the darkness/ That the stars begin to shine". In acknowledging emotional complexities, Pierce has found a source of optimism that – even without artificial intensification – overcomes them. Sometimes, at least.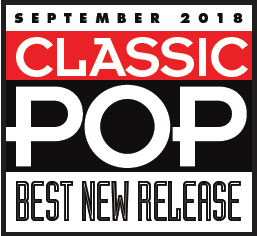 Written by Wyndham Wallace. Released on Bella Union.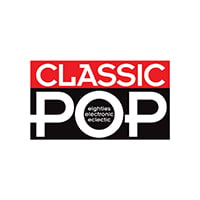 Classic Pop
Classic Pop magazine is the ultimate celebration of great pop and chart music across the decades with in-depth interviews with top artists, features, news and reviews. From pop to indie and new wave to electronic music – it's all here...