The Lowdown: Pet Shop Boys
By Classic Pop | November 27, 2018
A former Smash Hits journalist and an architecture student who never graduated, Pet Shop Boys went on to become the most successful UK duo ever, selling more than 50 million records worldwide and being honoured with a BRIT award for outstanding contribution to music.
Written by David Burke
Neil Tennant and Chris Lowe met on Chelsea's fashionable King's Road in 1981. Sharing a mutual fondness for dance music, they began working on material soon after, creating many of the songs that would become future hits, including It's A Sin, West End Girls and Rent.
Their big break came in 1983, when Tennant, on an assignment to interview The Police in New York, met up with producer Bobby Orlando, alias Bobby O. "I thought, 'well, if I've got to go and see The Police play, then I'm also going to have lunch with Bobby O'," Tennant recalled.
After hearing a demo Tennant had brought with him, Orlando suggested cutting a record with Pet Shop Boys. They laid down 11 tracks altogether, with West End Girls going on to become a club favourite in both Los Angeles and San Francisco.
In 1985, Tennant and Lowe severed their contractual ties with Orlando and signed a deal with EMI's Parlophone. They re-recorded West End Girls, reaching No.1 on both sides of the Atlantic and several other countries.
It was the first of nine appearances in the British Top 10 during the final years of the 1980s, among them three further chart-toppers – It's A Sin, Always On My Mind and Heart. There were also BRIT and Ivor Novello Awards for West End Girls in 1987.
Tennant claimed that Pet Shop Boys' "imperial phase" ended in 1988, when Domino Dancing stalled at No.7 at home and No.18 in the States. And certainly the 90s, in contrast to the previous decade, represented a relatively fallow period, although notable successes were covers of U2's Where The Streets Have No Name (I Can't Take My Eyes Off You) and Go West – which were just two of nine UK Top 10 singles for the band during the decade.
The 2000s brought an Outstanding Contribution To Music at the 2009 BRITs, and Grammy nominations for the albums Fundamental and Yes, and the singles I'm With Stupid and To Step Aside. There were also collaborations with David Bowie, Blur, Lady Gaga and Brandon Flowers of The Killers.
Their most recent collection was their 13th studio album, 2016's Super, described by Tennant as: "old Pet Shop Boys mixed with new Pet Shop Boys".
The Must-Have Albums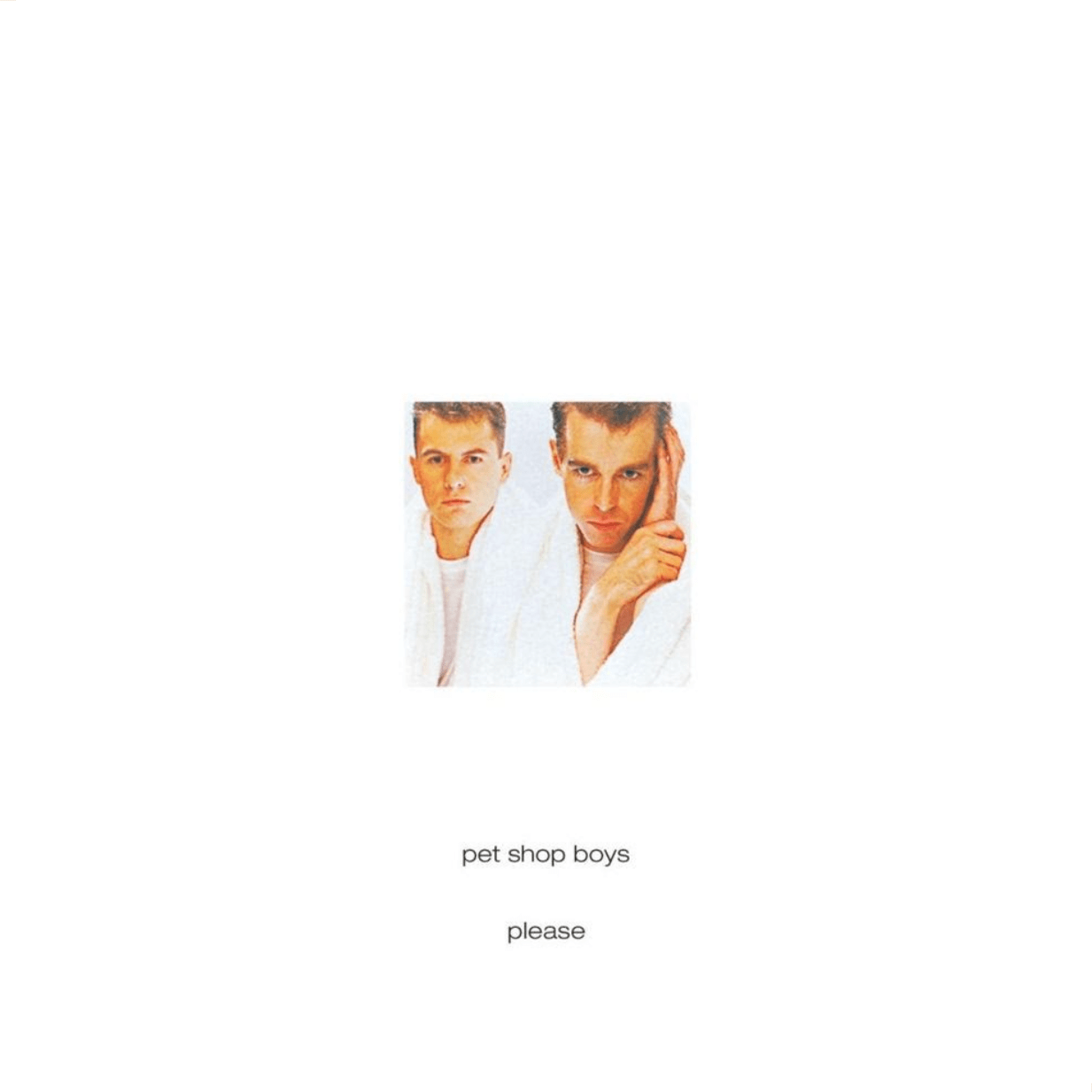 Please (1986)
Ironic and ingenious
According to Pet Shop Boys, they titled their debut LP Please so that record store punters had to ask: "Can I have Pet Shop Boys' album, Please?" You've got to love their sense of ironic ingeniousness.
West End Girls is, of course, peerless pop – but then, so too is Opportunities (Let's Make Lots Of Money), maybe the defining track of the 'Loadsamoney' Thatcher era. The other singles released from this clever collection – Suburbia (remixed dramatically for release on 45) and Love Comes Quickly – aren't too shabby, either.
Not everyone agreed, though. Sounds variously described it as being "duller than the mud-caked hubcap of a record-company MD's Roller" and "Al Stewart gone hip-hop". Ouch! But then PSB have sometimes polarised opinion.
---
Actually (1987)
Dusty revival
The difficult second album proved nothing of the sort. Actually features in the tome, 1001 Albums You Must Hear Before You Die, while Q magazine listed it at No.22 in a poll of 40 Best Albums Of The 80s.
Like its predecessor, it boasts a quartet of stonking singles – It's A Sin (their second No.1 after West End Girls), Rent, Heart (another chart-topper) and the Dusty Springfield two-hander, What Have I Done to Deserve This? The latter just failed to reach No.1 in both the UK and the States, though it did arouse a reappraisal of Springfield's oeuvre.
It also features Shopping, which has regularly been used as the background music on consumer-oriented TV shows, even though the track's lyrics critique privatisation.
---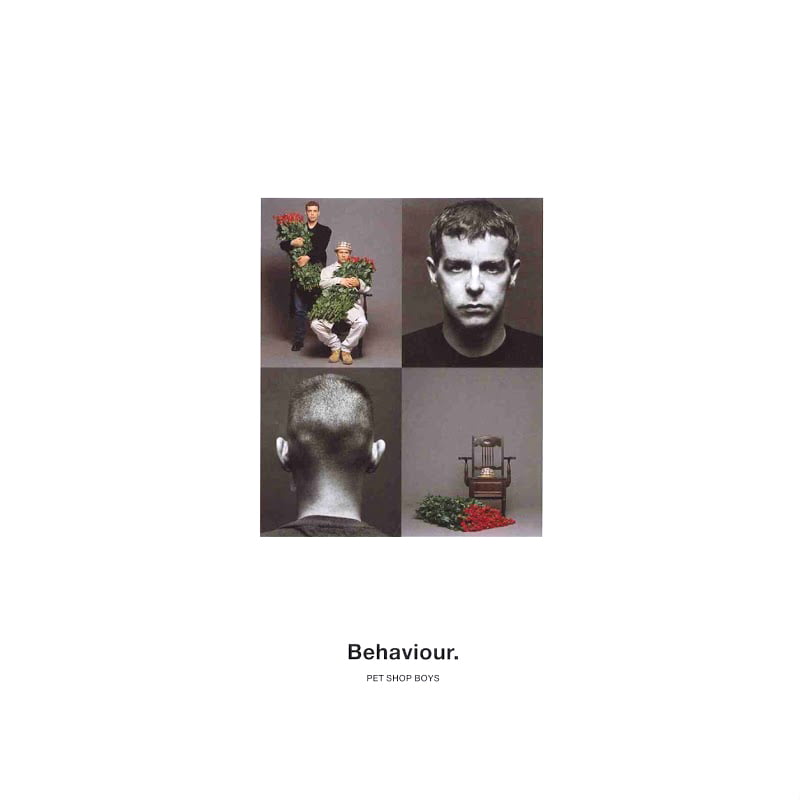 Behaviour (1990)
Vintage Broadway ballads
Harold Faltermeyer – composer of Beverly Hills Cop theme Axel F – co-produced Behaviour in Munich, using analogue rather than digital synthesisers: Pet Shop Boys being dissatisfied with contemporary models. The fact that Faltermeyer was a wizard with analogue worked in their favour.
Inspired by Depeche Mode's Violator, Behaviour was, said Tennant, "more reflective and more musical-sounding, and also, it probably didn't have irritatingly crass ideas in it, like our songs often do".
Johnny Marr makes cameo appearances on This Must Be The Place I Waited Years To Leave and My October Symphony. Critic Mark Cooper was a fan, suggesting that the ballads here are "as wry and touching as vintage Broadway" – perfect for Frank Sinatra.
---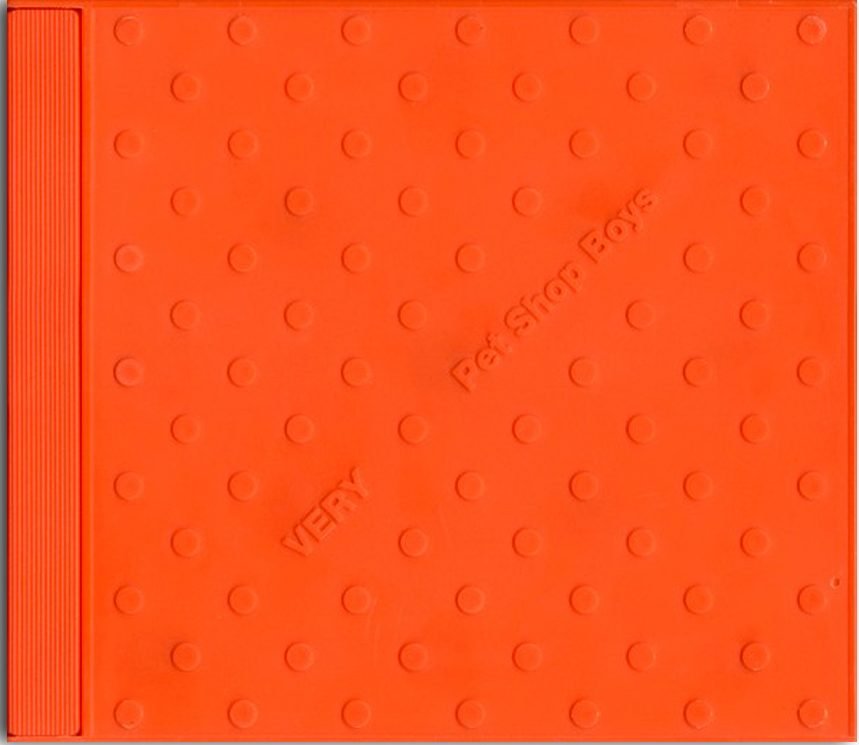 Very (1993)
Majestic melodies
Very, Pet Shop Boys' fifth studio album, is when they finally became U2 (whose Where the Streets Have No Name they twinned with I Can't Take My Eyes Off You in 1991), wrote Stephen Dalton in Vox – "great rousing hook lines, emotional depth and lacerating social comment". Added to which, he said, it possessed "an alarming built-in capacity to hug its listeners to death". The opening two songs, Can You Forgive Her? and I Wouldn't Normally Do This Kind Of Thing set the largely upbeat tone, characterised by majestic melodies and pumping beats; a couple of exceptions being Dreaming Of The Queen and The Theatre.
They even have the gall to tackle Village People's anthem, Go West, and, against all odds, make it their own.
And The Rest…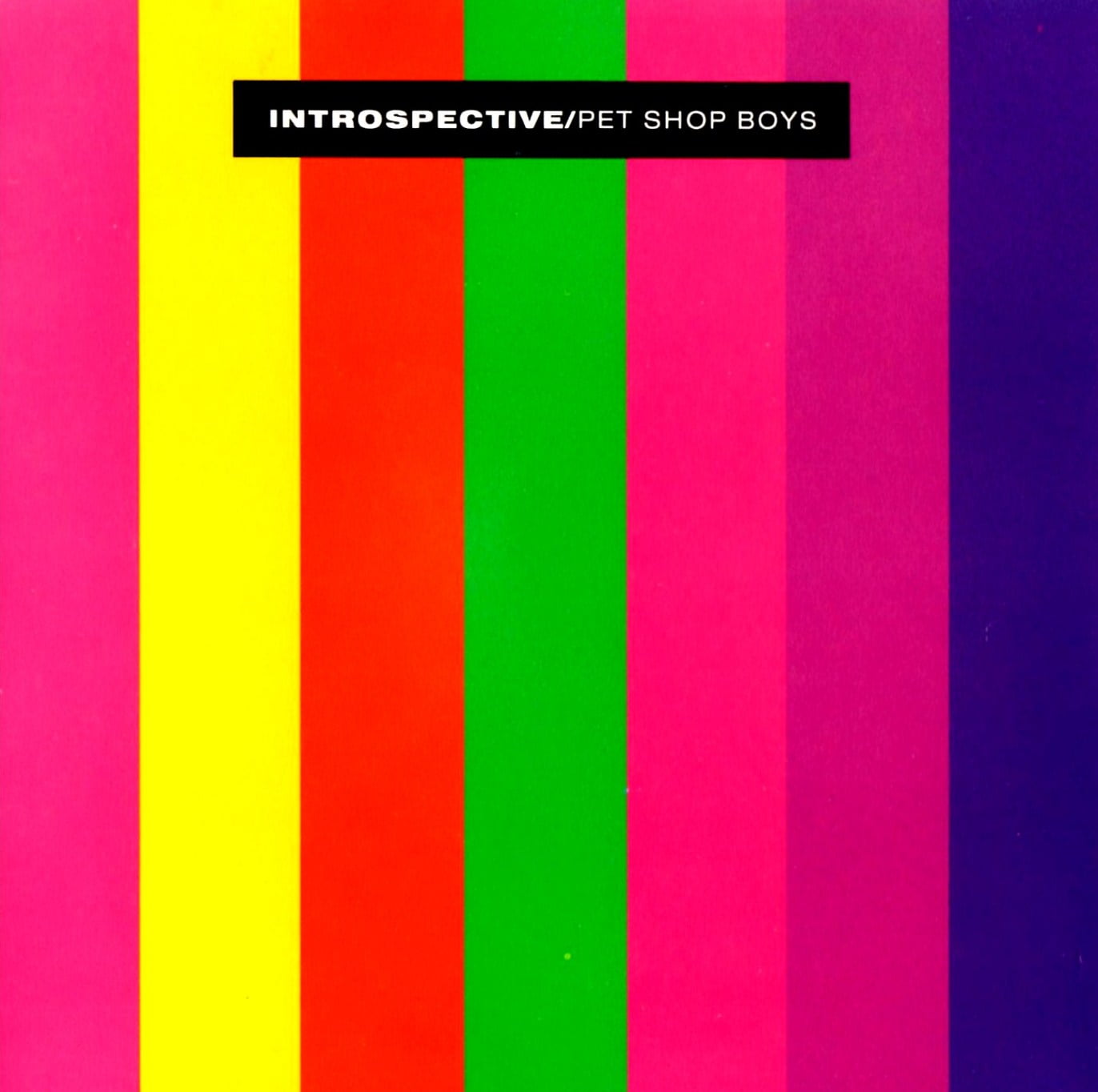 Introspective (1988)
Pet Shop Boys' second-best-selling album after Very is something of an anomaly – an introspective dance set. It has a rag-bag quality, with a couple of covers (Always On My Mind and It's Alright), a B-side from an earlier single (I Want A Dog, which appeared on Rent) and PSB's version of a track written for Patsy Kensit's group, Eighth Wonder (I'm Not Scared). The two newbies are Domino Dancing and Left To My Own Devices, the latter produced by Trevor Horn and featuring a proper orchestra. Apparently, Tennant regretted issuing Introspective so soon after Actually, as it might have turned some fans off and affected sales of Behaviour. Still, it was certified Platinum in Spain.
---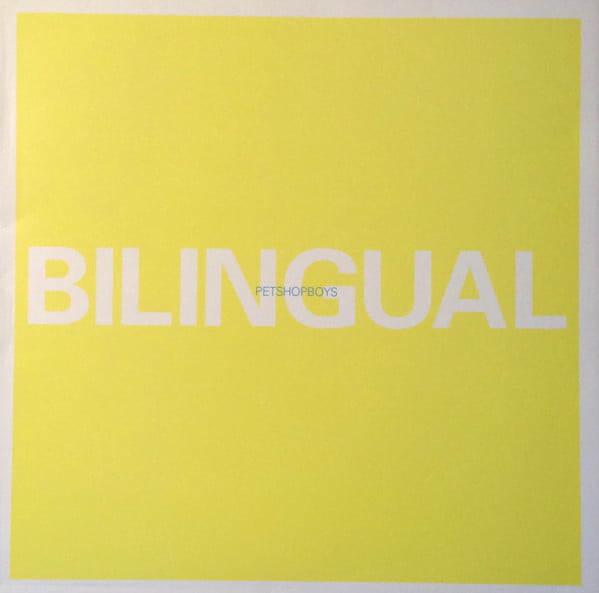 Bilingual (1996)
Pet Shop Boys do 'world music' – sort of. During a tour of South America to promote Very, they were influenced by the beats and rhythms of Latin American music. Three of the songs on Bilingual are actually bilingual, a mix of English with Spanish and English with Portuguese, among them the single, Se A Vida É (That's The Way Life Is), which became a summer anthem.
There's a cracking cast of session players on what is a beautifully nuanced album high on the happy side – the ubiquitous Johnny Marr contributes guitar alongside jazz saxophonist Andy Hamilton and backing vocalist Katie Kissoon.
Their halcyon chart days may have gone, but PSB were becoming more interesting for that.
---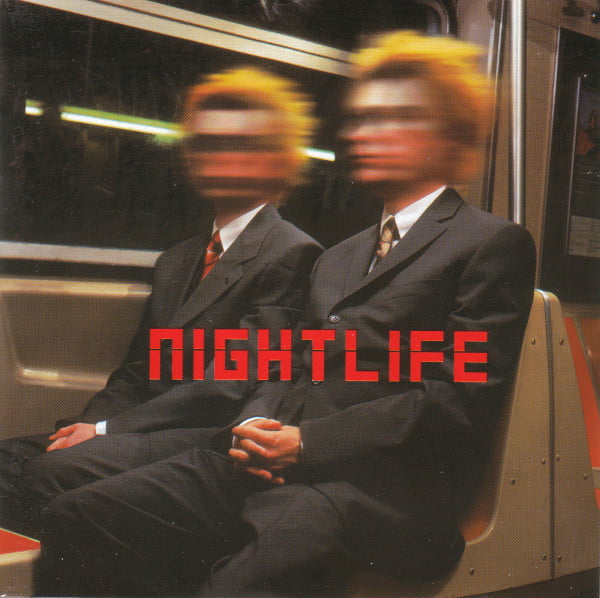 Nightlife (1999)
Five years after they wrote Falling for Kylie Minogue's eponymous fifth album, Pet Shop Boys duetted with the Australian diva on Nightlife's In Denial. It's one of the standout tracks on a companion concept collection to the musical, Closer To Heaven, a collaboration with playwright Jonathan Harvey. Musically eclectic, there are allusions to hard trance (For Your Own Good), dance (Closer To Heaven), camp disco (New York City Boy) country (You Only Tell Me You Love Me When You're Drunk) and even classical – Rachmaninoff's Vocalise, Op. 34, No. 14 being the template for Happiness Is An Option. The whole thing is enabled by some heavyweight contributors, including producers David Morales and Rollo.
---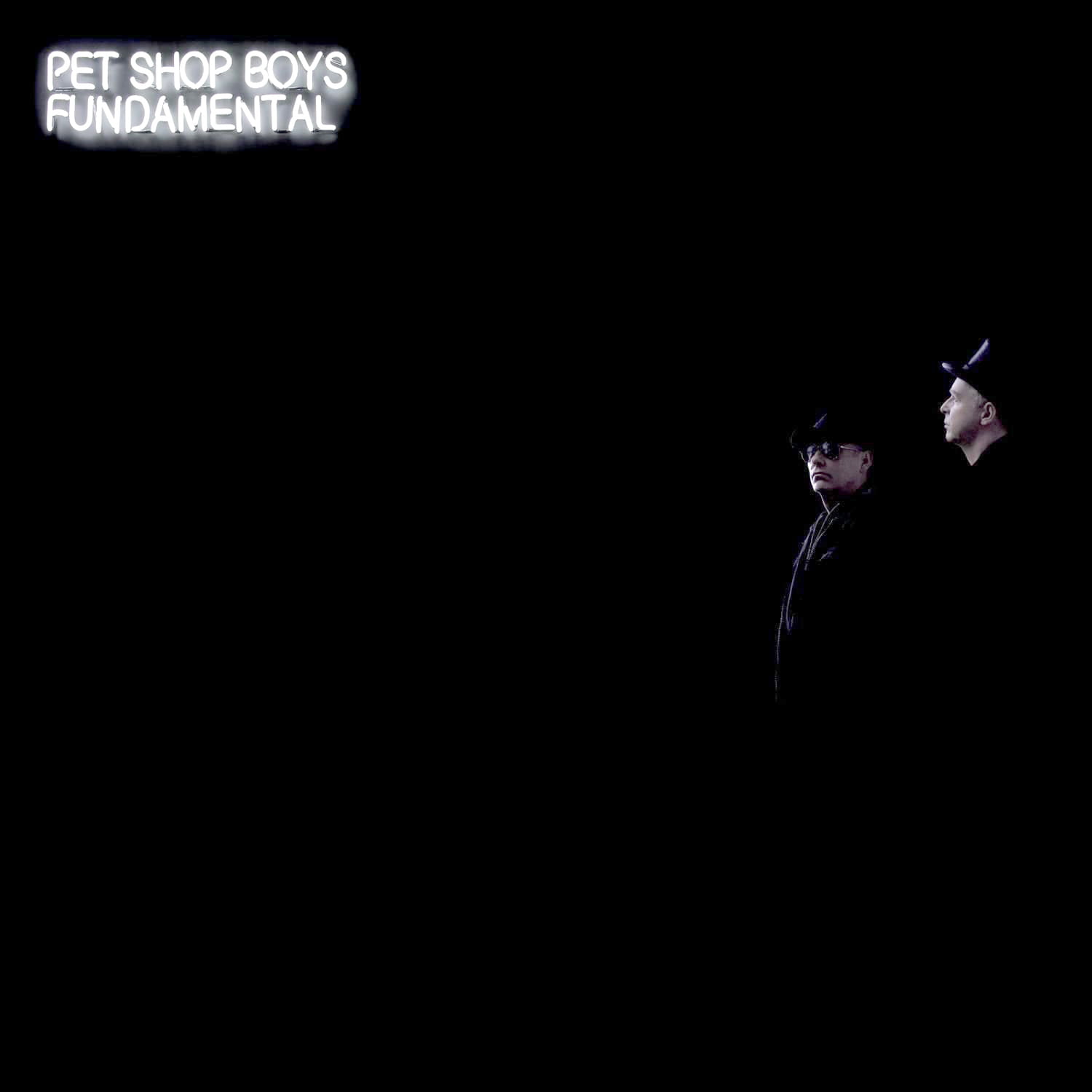 Fundamental (2006)
Probably Pet Shop Boys' most political statement, the Grammy Award-nominated Fundamental is dedicated to a pair of executed Iranian gay teenagers, Mahmoud Asgari and Ayaz Marhoni, who were hanged by the authorities in 2005. Other issues explored are America's so-called War On Terror (Psychological and Luna Park), immigration (Indefinite Leave To Remain) and the bromance between Tony Blair and George W Bush (I'm With Stupid). It's co-produced by PSB and Trevor Horn (with whom they'd previously collaborated on It's Alright) and features his trademark orchestral style. Horn was also musical director for a Radio 2 concert with the BBC Concert Orchestra.
The Essential Singles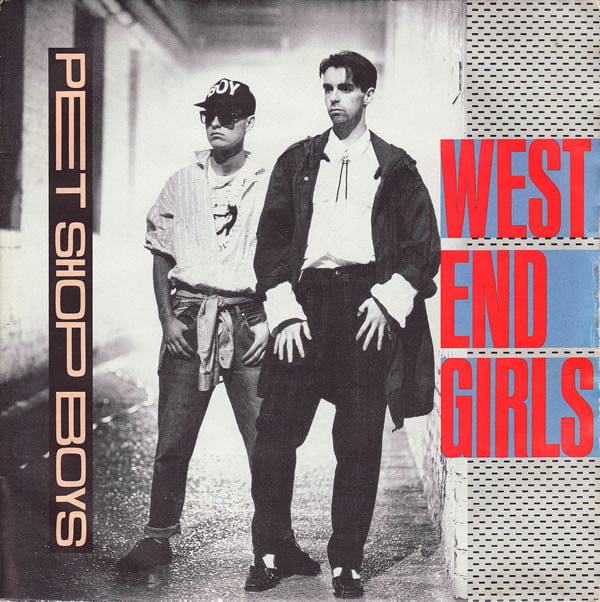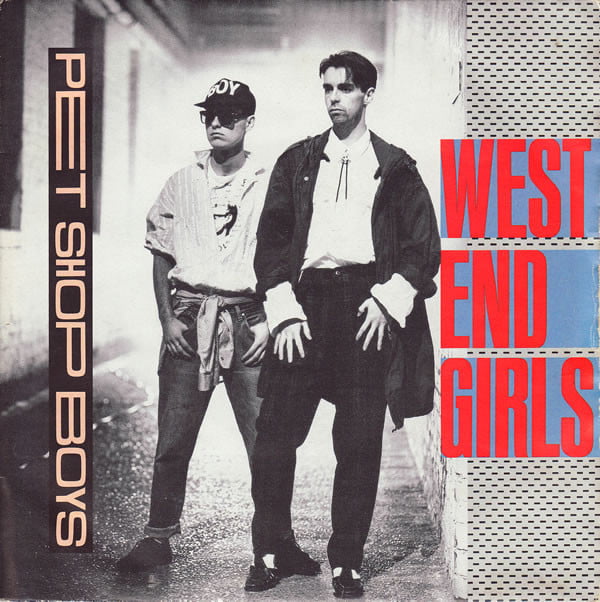 West End Girls (1985)
T.S. Eliot reimagined
The Bobby Orlando-produced original was a US club hit. Re-recorded in 1985 with Stephen Hague at the controls, it reached No.1 in both the UK and the States a year later and earned Pet Shop Boys BRIT and Ivor Novello Awards.
Musically, West End Girls was influenced by Michael Jackson's Billie Jean and Grandmaster Flash & The Furious Five's seminal hip-hop track, The Message, while lyrical inspiration came from T.S. Eliot's poem, The Waste Land ("the different voices, almost a sort of collage", said Tennant) and a Jimmy Cagney gangster movie.
---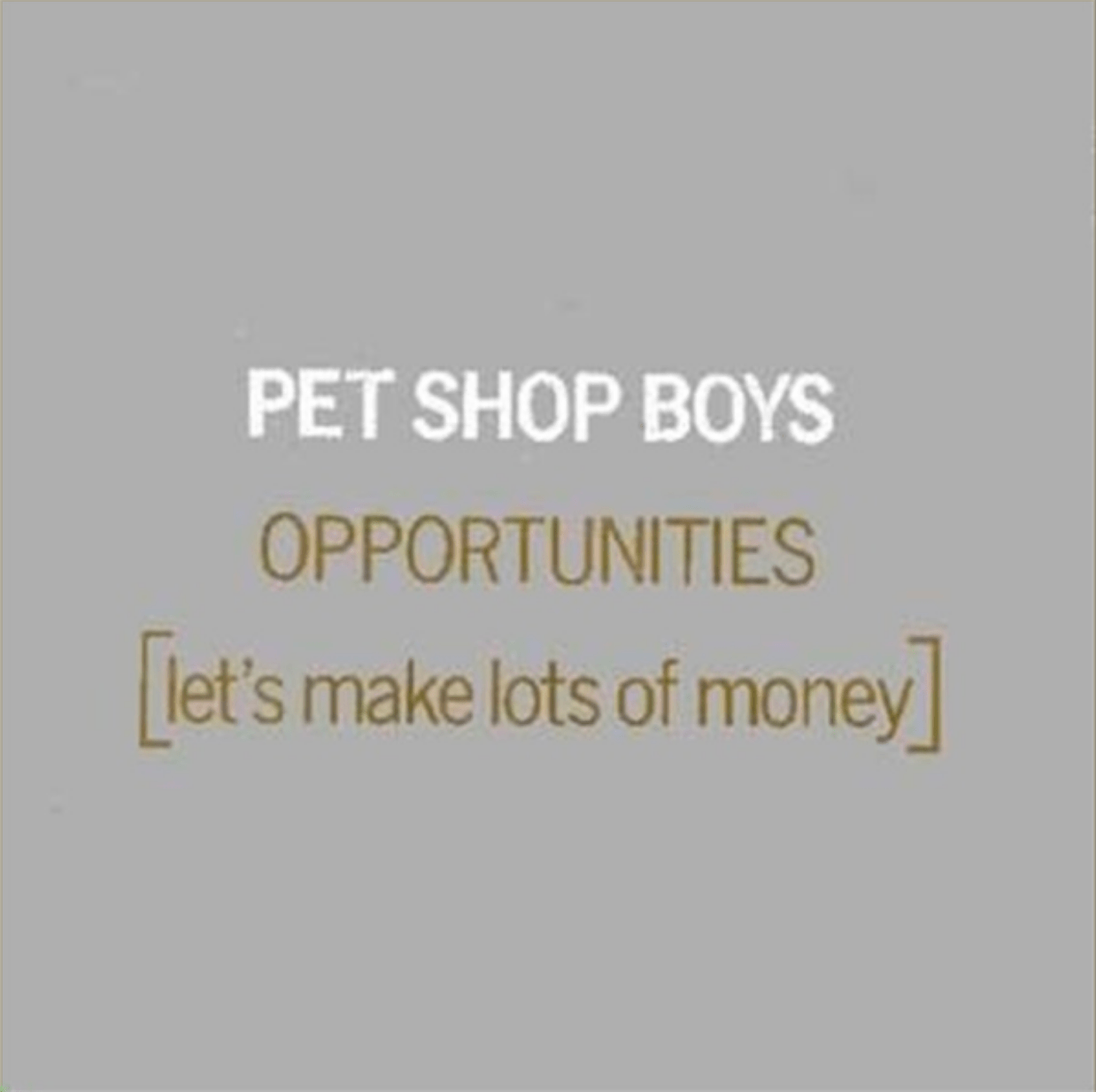 Opportunities (Let's Make Lots Of Money) (1986)
Satire of Thatcherism
Another unreleased song recorded during the duo's sessions with Bobby O, Opportunities was revised by Nicholas Froome and The Art Of Noise's J.J. Jeczalik. Its satire of Thatcherism's avarice is summed up by: "I've got the brains, you've got the looks/ Let's make lots of money".
"It was that period where suddenly one's sensitive leftwing soul was shocked by everything about money. Now, of course, generations have grown that haven't known anything else," said Tennant of the track, in Mojo, in 2013.
---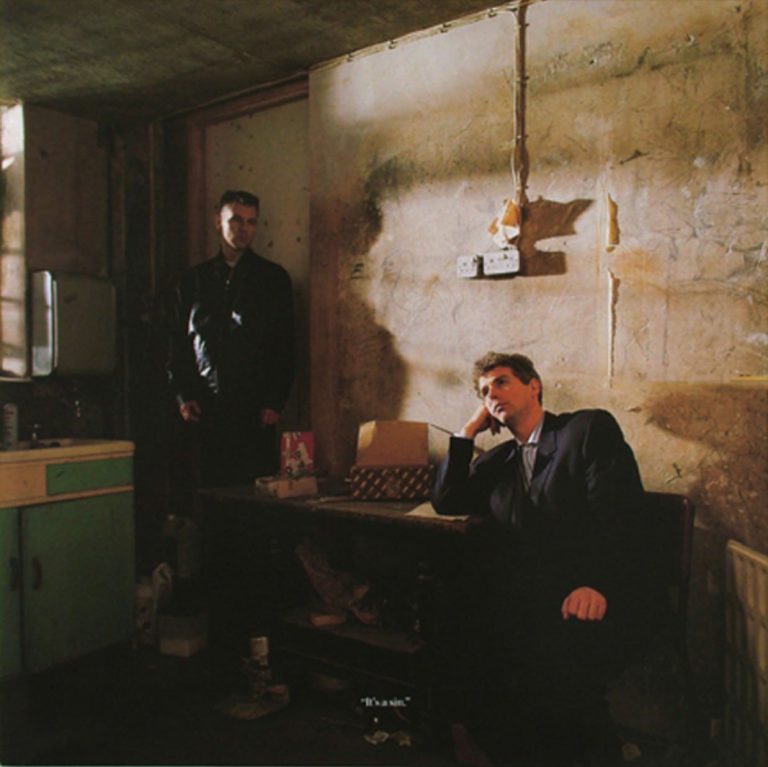 It's A Sin (1987)
Catholic backlash
The lead single from Actually is a riposte to Tennant's Catholic formative years, which dictated that all pleasure was, in fact, sinful. He and Lowe make subversive use of samples from the Latin Mass (specifically the Confiteor in the final verse, loosely paraphrased as "Father, my Father, please forgive me for I have sinned/ It is my fault, it is my fault") and lace the lyric with religious imagery throughout.
Pet Shop Boys won a lawsuit against Jonathan King after he accused them of pilfering the melody from Cat Stevens' Wild World, donating their damages to charity.
---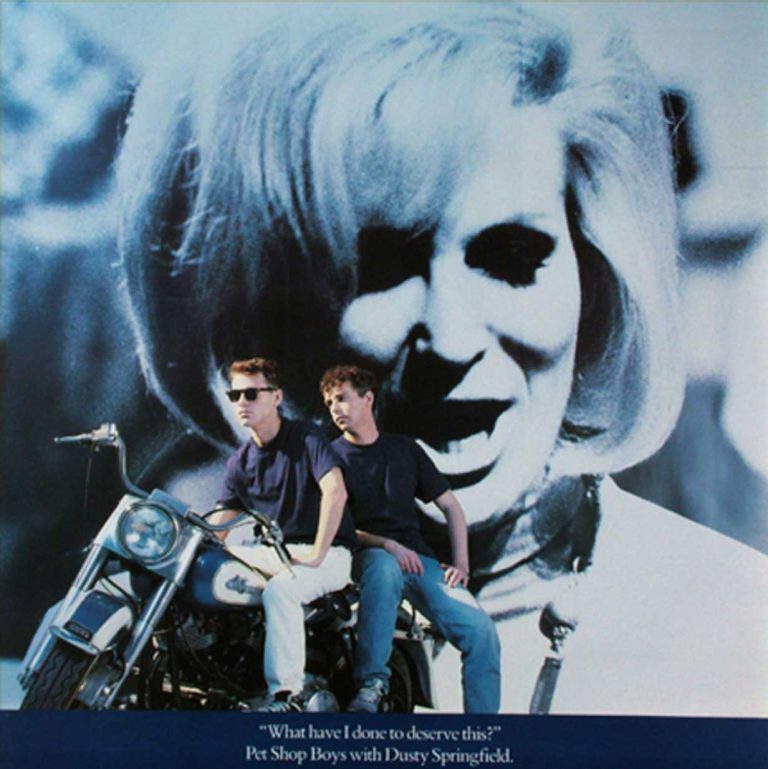 What Have I Done To Deserve This? (1987)
Dusty dream realised
Tennant had long harboured a desire to work with Dusty Springfield, a childhood heroine – a dream which was only realised after the British pop queen's interest was aroused by the success of their debut album, Please.
Apart from being Springfield's second-most-successful song after Son Of A Preacher Man, it was the beginning of a fruitful creative relationship, as Pet Shop Boys went on to co-write and/or produce five tracks on her 1990 album, Reputation, including the hit singles Nothing Has Been Proved and In Private.
---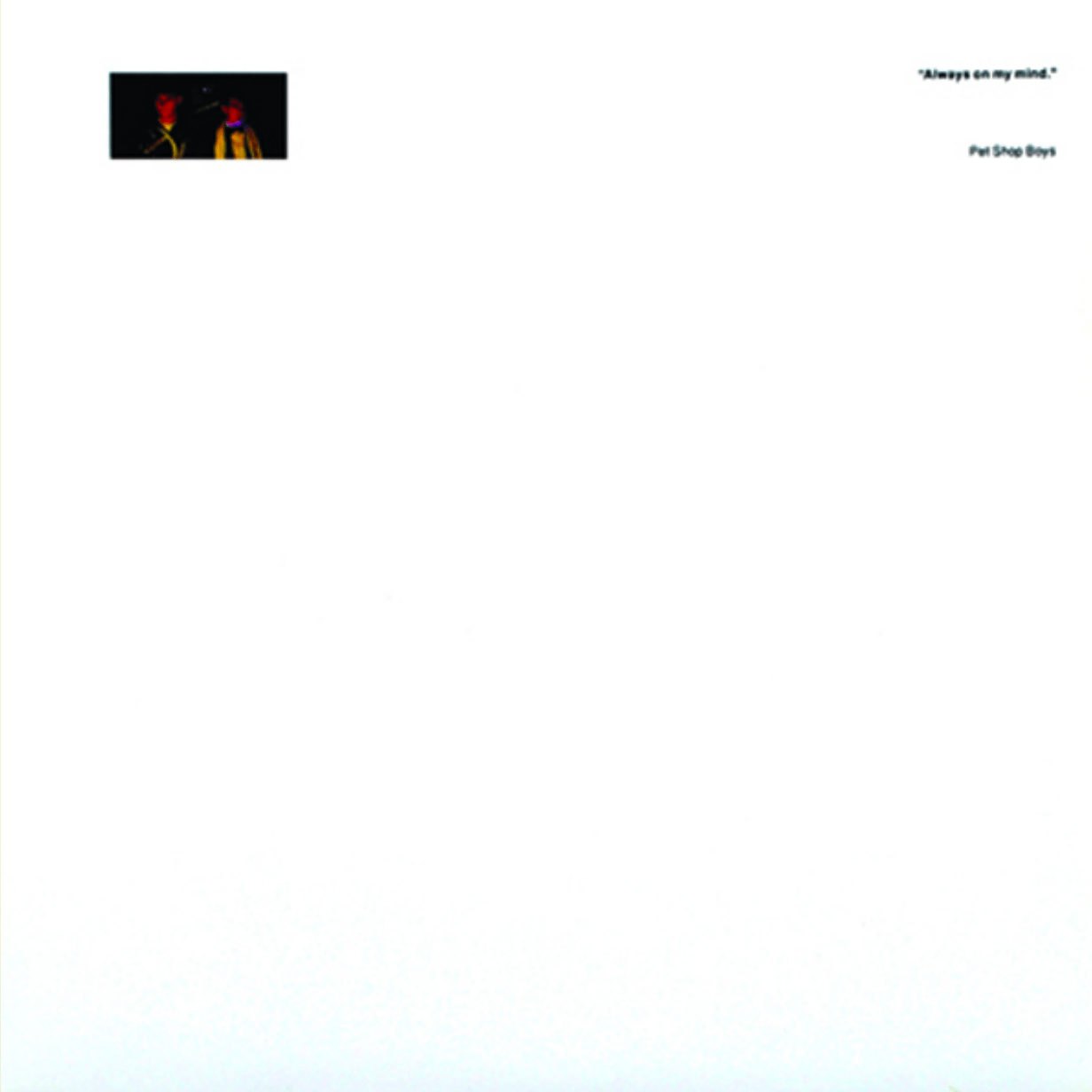 Always On My Mind (1987)
Christmas cover cheer
When Pet Shop Boys performed Always On My Mind during a TV special marking the 10th anniversary of Elvis' death in 1987, such was the rapturous reception, they recorded and released it as a single. It proved to be an astute move, as it went on to claim the coveted Christmas No.1 spot that year.
The Telegraph's list of the 50 Best Covers placed this at No.2, while a public poll conducted by the BBC saw it voted into top spot. PSB remixed the track on 1988 album Introspective.
---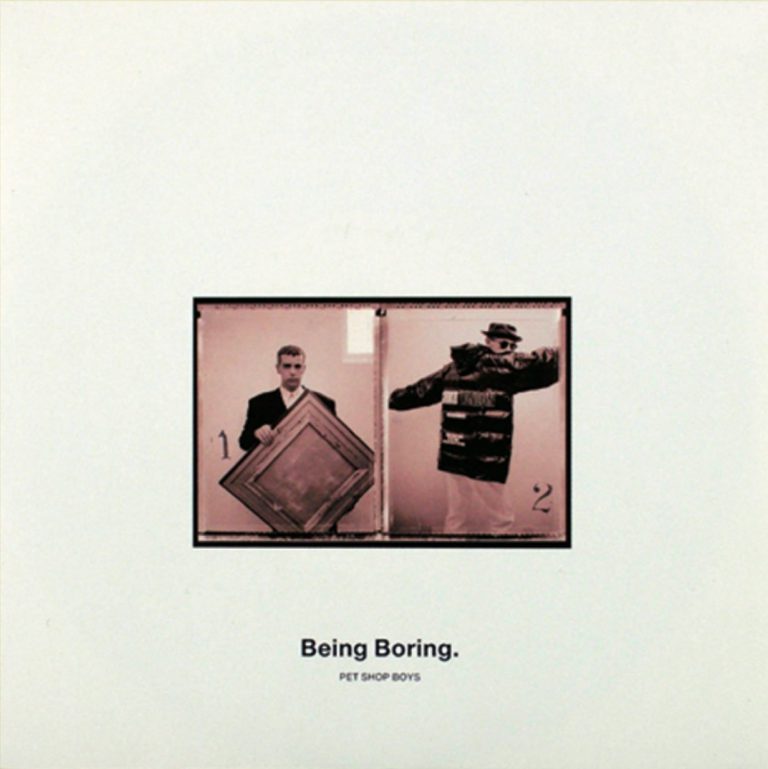 Being Boring (1990)
Tennant gets personal
A firm favourite among fans, Being Boring is "one of the best songs that we've written", reckoned Tennant.
He elaborated: "For me, it's a personal song, because it's about a friend of mine who died of AIDS, and so it's about our lives when we were teenagers and how we moved to London, and I suppose me becoming successful and him becoming ill."
The title was derived from a quotation by novelist Zelda Fitzgerald which read: "She refused to be bored, chiefly because she wasn't boring."
Only For The Brave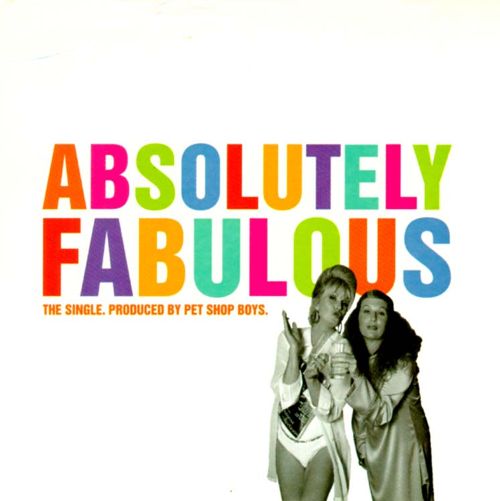 Absolutely Fabulous (1994)
Pet Shop Boys' back catalogue doesn't feature any genuine clunkers, although it could be argued Release and Elysium aren't among their finest works. If we had to nominate one release to be given a swerve, it would be this charity single for Comic Relief, also featuring Jennifer Saunders and Joanna Lumley.
---
Need To Know
Tennant and Lowe originally called themselves West End before deciding on Pet Shop Boys, because a friend of theirs worked in a pet shop in the London suburb of Ealing.
The track What Have I Done To Deserve This? was co-written by Pet Shop Boys with Allee Willis, who also co-wrote the theme tune to Friends, The Rembrandts' I'll Be There For You. Allee's other credits include Earth, Wind & Fire's Boogie Wonderland and The Pointer Sisters' Neutron Dance.
The video for Heart features a cameo by Sir Ian McKellen – though the actor admitted he'd never heard of Pet Shop Boys beforehand.
The rhythm of the rap in West End Girls is identical to the one in Grandmaster Flash & The Furious Five's The Message, according to Neil Tennant.
---
The Must-Watch Videos
West End Girls
Directed by Andy Morahan and the late Eric Watson, a photographer from Tennant's native North East of England, Pet Shop Boys' first video features the pair schlepping around the streets of London.
There's a deserted Petticoat Lane Market, shots of Waterloo Station, black-and-white images of Tower Bridge, Westminster and South Africa House in Trafalgar Square, where protestors are holding an anti-apartheid vigil.
A red double-decker bus advertises the Evita stage show and queues outside a Leicester Square cinema wait for Fletch and Desperately Seeking Susan. Tennant cuts an existentialist figure, while Lowe is an enigmatic presence, as ever. Nominated for an MTV Video Music Award, it lost out to A-ha's Take On Me.
---
It's A Sin
The video for
It's A Sin
was the first of two collaborations between Pet Shop Boys and radical director Derek Jarman, who made the groundbreaking films
Jubilee
and
The Tempest
.
Compared to previous PSB promos, this one is a big-budget production. Shot on 35mm and featuring the brilliant Ron Moody (alias Fagin in Oliver!), it extends the song's Catholic-bashing lyrical themes.
Tennant stands trial for his life before a medieval inquisition overseen by Judge Lowe, with Moody a slightly less bug-eyed Marty Feldman, in his element as the sadistic jailer.
The Seven Deadly Sins are personified with a subtlety that belies much of Jarman's other work, while the ambiguous ending seems to imply that he has been burned at the stake.
---
Rent
 Jarman again: this time overseeing two diverging storylines, one in black and white, the other in colour. It opens with Lowe and Margi Clarke (who made her name in 1985 flick,
Letter To Brezhnev
) hamming it up on the platform at King's Cross railway station.
They share a hug and a chaste kiss, Lowe – done up like a docker (a Brezhnev reference, maybe?) – twirling the haute couture-ed Clarke around, the pair of them beaming in the ridiculousness of the conceit, while bored chauffeur Tennant (a look he has down pat) waits for 'M'Lady'.
Then Clarke is off to a high-society ball hosted by her partner – played by the 7th Marquess Of Bath no less – as Lowe skulks about an inner city populated by low lifes.
---
Go West
Directed by Royal College Of Art graduate Howard Greenhalgh, who came to prominence in the early 90s when he anchored the Snap! video,
Rhythm Is A Dancer
, Go West employs Greenhalgh's motif of computer animation and blue screen to create geometric shapes and patterns, into which Tennant and Lowe are inserted. It begins with a shot of the Statue Of Liberty bathed in red, before portraying a grey metropolis replete with Soviet Communist imagery – red flags and stars, the Yuri Gagarin Monument and the Monument To The Conquerors Of Space.
Troops of identical men march up a staircase leading to the clouds, towards a Western utopia, the Statue Of Liberty, now appearing as British backing vocalist Sylvia Mason-James, in the distance.
What's Next?
November sees the publication of One Hundred Lyrics And A Poem by Faber & Faber. The book compiles Tennant's choice of song lyrics, a solitary poem, and an introduction on his personal history as a songwriter, providing insight into his creative process.
Before that, on 22 October, Neil will be in conversation with Michael Bracewell, academic and novelist, at Hackney Arts Centre. Also, a recent tweet from PSB has stated that recording sessions for their next album will restart once the duo return from their summer holidays. Stuart Price will produce the LP and a batch of 21 new songs are currently being worked on.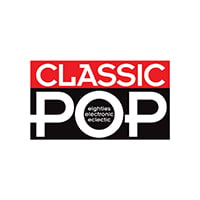 Classic Pop
Classic Pop magazine is the ultimate celebration of great pop and chart music across the decades with in-depth interviews with top artists, features, news and reviews. From pop to indie and new wave to electronic music – it's all here...