Exclusive Premiere: Unreleased Erasure Track – Listen Now
By Classic Pop | March 21, 2019
Listen now to an exclusive premiere of previously unreleased Erasure track How Many Times (Alternative Mix).
How Many Times (Alternative Mix) was only discovered when work began on the upcoming Wild! album, its existence previously forgotten.
Erasure (Andy Bell and Vince Clarke) are set to release the 30th anniversary deluxe edition of Wild!, the band's fourth studio album, on 29 March. They have also shared a previously unreleased audio version of 'Piano Song' recorded live in 1989 at the London Arena, which you can listen to here.
During the Wild! Tour, Erasure performed 5 sold out nights at the London Arena in Docklands. This is the first time that the track itself is released outside of the DVD included in From Moscow To Mars, 2016's 13-disc anthology.
You can preorder the album and see a full tracklisting here.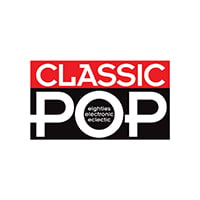 Classic Pop
Classic Pop magazine is the ultimate celebration of great pop and chart music across the decades with in-depth interviews with top artists, features, news and reviews. From pop to indie and new wave to electronic music – it's all here...