Reissue Review: Stevie Nicks – Stand Back 1981-2017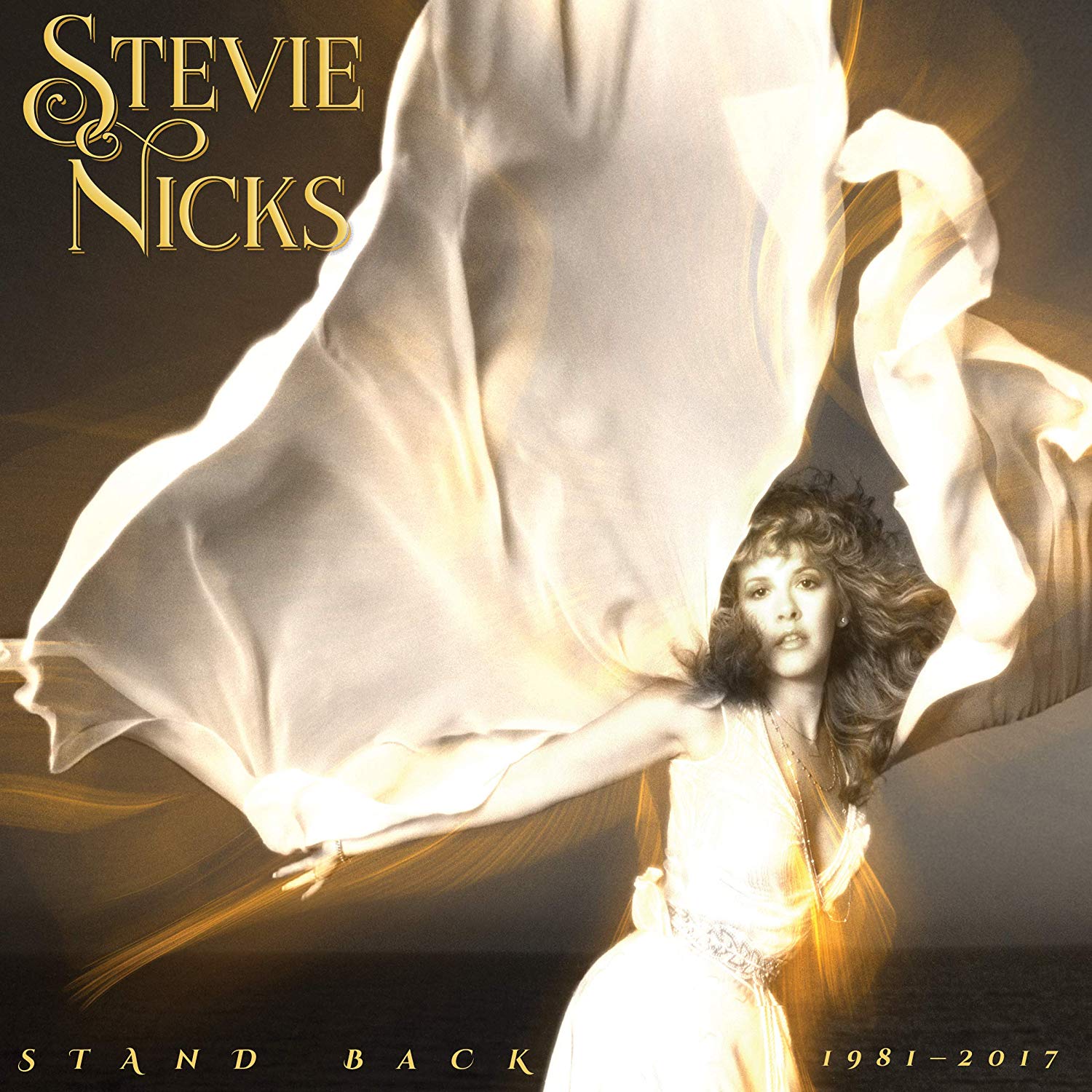 THINK THAT STEVIE NICKS IS ALL ABOUT FLOWING SKIRTS AND ETHEREAL VOCALS? THINK AGAIN…
She was the all-American middle-class girl who became a watchword for narcotic hedonism and rock'n'roll excess; the 1970s hippy chick who proceeded to solo megastardom in the materialistic 1980s.
It's a huge shame that Stevie Nicks says she will never write her memoirs as she has quite the story to share. For the baby boomers, Nicks will always be the pouting, shimmering fairy queen of Fleetwood Mac, a mystical vision in satin and chiffon, a counter-culture siren. Yet as this wily 3CD compilation shows, the 1980s brought another, harder-edged Stevie Nicks: an arena-filling, power-chord embracing chanteuse not afraid of bombast.
Nicks was high in every sense of the word when she launched her solo career in 1981. Strung out on the cocaine that she now reckons she spent $1million-plus on, she was also rock royalty in the wake of what was then the biggest-selling album of all time: Fleetwood Mac's Rumours. It was all about size and scale. The ethereal side of Nicks, the poetic quirks that made her akin to an AM radio-friendly US take on Kate Bush, was initially sacrificed as she wrenched up the volume.
There were few signs of such easy charm on collaborations with Tom Petty (Stop Draggin' My Heart Around) and Don Henley (Leather And Lace), both US Top 10 hits. Yet her romantic grace and glimmer, her alien allure was never totally lost. It was what she did; what she was. This alchemical yearning was glimpsed on Edge Of Seventeen, whose guitar riff was later sampled on Destiny's Child's Bootylicious. It lit up the open-hearted blues of Stand Back and it glowed through Talk To Me, the shoulder heaving ballad of marital infidelity that puzzlingly failed to equal its US chart-topping performance here.
The melodic, sultry Rooms On Fire was a UK Top 20 success in 1989, yet Nicks was largely an absence through the 1990s, laid low by addiction to a Valium-like prescription drug. Nor has her 21st century material been of huge consequence. Yet this 3CD set, even with its occasional arena-pleasing histrionics and windy bluster, reminds you why Stevie Nicks will always, at her core, be a gold dust woman.
6/10
Ian Gittins
*this article contains affiliate links
Comments
comments