Review: Aurora – A Different Kind Of Human
By Classic Pop | July 30, 2019
Given to eccentric pronouncements about collecting dead insects and watching Avatar every day, Aurora Aksnes has cultivated a cunningly alien, elfin look, ice-blue eyes framed by a sci-fi fringe and, sometimes, a crown of medieval plaits.
Her music matches this, its exotic mixture of celestial and terrestrial boosted by an unearthly voice. So her third album's title is carefully chosen: Aksnes knows the best way to stand out is to be idiosyncratic.
This approach, too, was never more crucial: here she delivers a blunt, timely message, encapsulated in the stately The Seed and inspired by a Native American saying: "When the last tree has fallen and the rivers are poisoned/ You cannot eat money".
Like Extinction Rebellion protestors, Aksnes understands that, inexcusably, it's been left to today's youth – hopefully a "different kind of human" – to save the world.
She spells this out repeatedly, with a call and response between the initially intimate Daydreamer ("I know I'm just a girl/ But can I change lives?") and the restless yet idealistic Apple Tree ("Let her save the world/ She is just a girl"). The former, particularly, develops into an anthemic call to arms – "Nothing can die while we are here" – and it's not her only startling rallying cry.
On In Bottles, which begins with clattering percussion and a bouncy bassline before culminating with a huge choir, she sings in quasi-English of how "I put my tears in bottles/ In case if I need them later", while the album's most immediate track, Animal, captures attention with its key line: "You're hunting for love, killing for pleasure".
Despite admirable intentions, ADKOH occasionally grates, with her oftentimes portentous tribal drums overfamiliar from Game Of Thrones, and her well-documented admiration for Enya adding to the sense this is Clannad's Robin Of Sherwood soundtrack restyled for the Dolby Atmos generation.
Her soaring vocal style, too, remains indelibly Kate Bush's, but though some of this recognisably belongs to others who've preceded her, Aurora has plenty of character. She'll need it, too: if we're to rescue the planet, songs won't be enough. 
8/10
Wyndham Wallace
*this article contains affiliate links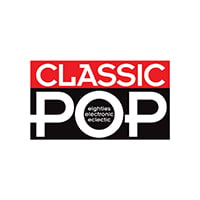 Classic Pop
Classic Pop magazine is the ultimate celebration of great pop and chart music across the decades with in-depth interviews with top artists, features, news and reviews. From pop to indie and new wave to electronic music – it's all here...