Psychedelic Furs Interview: 'We were a very argumentative band, especially after a few beers'
By Classic Pop | December 12, 2019
With the band about to release their first new studio album in 29 years, we raid the Classic Pop archive for an interview with Psychedelic Furs' Tim Butler who tells Jonathan Wright about being inspired by the Sex Pistols, breaking America and breathing fresh life into their classic hits…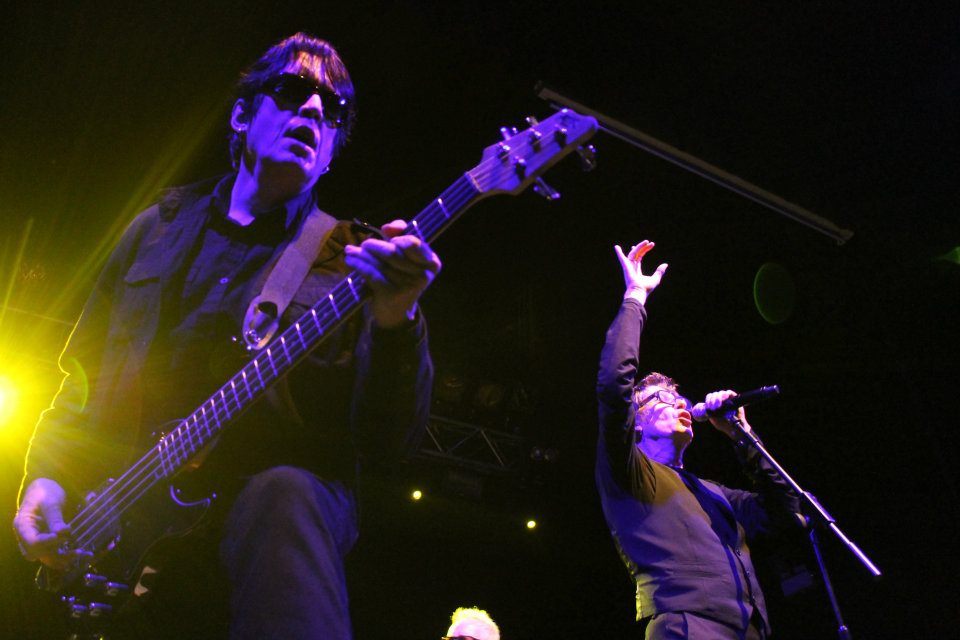 It's the news that Psychedelic Furs fans have been longing to hear. After 29 years, The Psychedelic Furs are finally about to release a new studio album, Made Of Rain.
"It harkens back mostly to the Forever Now and Talk Talk Talk period of Furs, but, of course, you get influenced by the music around you, and there's been a lot of music going on around us in the years since the last album came out," says bassist Tim Butler. "It's a modern-sounding Furs, but still definitely The Psychedelic Furs."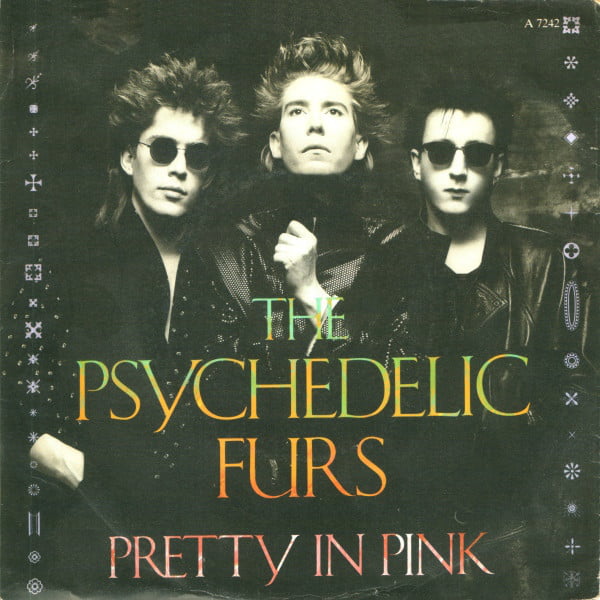 Tim and vocalist Richard have decided to return to the early 80s for inspiration as they seek to resurrect the band as a recording outfit rather than just a touring concern for the first time since the Stephen Street-produced World Outside back in 1991. These were years when the band embraced punk's energy and post-punk's angularities to potent effect while also, on hits such as Pretty In Pink and Love My Way, displaying the melodic sense that lifted them to arena status in the United States in the 1980s.
Not that Butler has any particular ambitions to return to such a rarefied level of success, with all its incumbent expectations and stresses. Rather, he says, it's an album in great part for the band's fans "because they come year after year and we change up the set, but it's still songs they've heard, if they have the records, time and time again".
The Boys Looked At Johnny
The story of how the Furs came to build this catalogue of songs begins in September 1976 and the first night of the 100 Club Punk Special, headlined by the Sex Pistols. Having read about the band in the inky music papers, the Butlers wanted to see what all the fuss was about.
"We were lining up outside the 100 Club, and a black London cab pulled up and they piled out," remembers Butler. "They looked, their clothes and the whole attitude, just amazing. John Lydon had a teddy boy outfit held together with safety pins, and bright orange hair. They were obviously drunk because they were clowning around with each other."
Under the influence they may have been but, adds Butler, "It was the best live rock show I have ever seen – still, to this day."
Inspired, the Butlers formed a band. "When we started out it was just for fun," says Tim. "We didn't think we were going to last longer than a year, never mind all the years that we have."
A big break came when the Furs landed a support slot on a residency at London's Music Machine, shows headlined by punk band The Flys. Over the course of a month, the Furs became the main draw, their reputation spreading largely by word of mouth.
"We'd do 10- or 15-minute jams," says Butler. "We called it beautiful chaos where everybody in the band was trying to make themselves noticed, so there was no typical structure to songs, we were all trying to do solos. It was like a wall of chaos, but people liked it because I think they needed something that wasn't a three-chord thrash with negative lyrics. I like to think we were a bridge from punk to alternative."
After around only 40 shows, CBS signed the band. In 1980, an eponymous debut, produced by Steve Lillywhite, essentially captured the live set of, in Butler's words, "a typical louty rock band with a big attitude". But even on these early recordings, there are hints of what's to come, as in the swirling melody and reflective atmosphere of the band's second single, Sister Europe.
"Richard used to sing Sister Europe in a more aggressive way and Steve was like, 'Think of it as late night in a smoky bar or pub and it's all quiet. Keep it more low key, the way you sing it,' and he did," says Butler. "And it turned out to be a better way of doing it."
So, at least in part, did the Furs gain one of the most potent weapons in their collective armoury. Having early perfected the confrontational, snarky sneer heard on debut single We Love You – "I'm in love with the whole dumb scene/ I'm so in love, you know what I mean" – Richard Butler began to expand his range. The mournful frontman of the band's later albums began to come into view.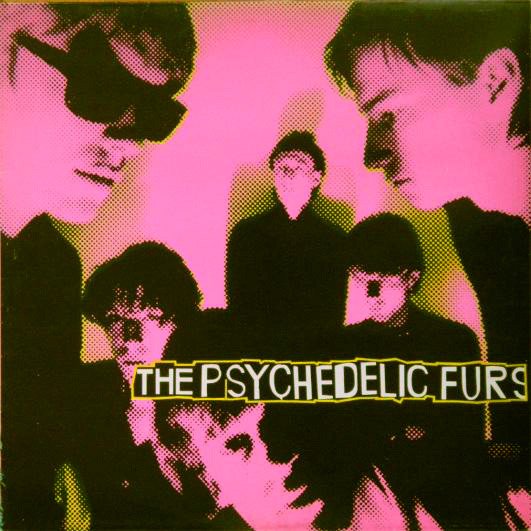 Fighting To Be Heard
The first album reached the UK Top 20, meaning the pressure was on to record a follow-up. The Furs decamped to a rehearsal studio to work on new songs, in contrast to the way the first album came together organically when, for example, a track such as India "started out as the intro to another song" before developing so that it was good enough to stand on its own.
Not all the rehearsals were happy. "We were a very argumentative band, especially after a few beers, so it took a while to get those songs together," says Butler, "but the songs that came out, it was worthwhile."
He's right. Listening to Talk Talk Talk now, there's little evidence of a sophomore slump. This, after all, is the album that gave the Furs arguably their most enduring song, Pretty In Pink – of which more later.
Nevertheless, by the time the band came to record Forever Now tensions had reached the point where they'd slimmed down from a six-piece – the Butlers, guitarists John Ashton and Roger Morris, drummer Vince Ely and saxophonist Duncan Kilburn – to a four-piece with the departure of Morris and Kilburn. Far from holding back the band, this helped the Furs, now working with Todd Rundgren, to move away from "the wall of sound" of the first two records. You can hear the change in direction on sparse and stripped-back single Love My Way, a song that not only featured a marimba prominently, but backing vocals from Flo & Eddie of Happy Together fame.
"We said no, they were in The Turtles, a couple of old hippies," says Butler. "But Todd said, 'I don't want to use them as normal backing vocalists, I want to use them as another sound, another instrument.' 'OK, we'll give you a chance.' So he used them on Love My Way and after hearing that, the rough mix, we were like, 'Well, can we use them on something else?'"
Heartland Hits
Rundgren, known for his love of power pop, helped the band to find a commercial sweet spot in the US. The Butlers decided to relocate to the States – Richard in New York State, Tim in Kentucky. In Britain, says Butler, audiences are "fickle" whereas in the US "you build an audience and they stick with you".
The band toured extensively, travelling around by mini-bus and playing "any old armpit", but the Furs were also helped by support from college radio and the rise of MTV. "In the early 80s, when we first toured, MTV was in its very early stages," says Butler. "It wasn't even in every market over here, but when MTV pretty much took over was when Love My Way came on heavy rotation, which means a kid somewhere in Nebraska can watch TV and see you, and see what you look like and hear what you sound like, even before you come by anywhere close to there. Your music gets to more people quicker."
And then there was Pretty In Pink, the song that, in 1986 and five years after its first release as a single, got its own movie after lead actor Molly Ringwald told screenwriter John Hughes about the track. There was a certain irony in a song with a lyric that deals with people talking about a sexually active woman behind her back providing inspiration for a coming-of-age romcom, but Pretty In Pink, featuring a re-recorded, poppier version of the track, propelled the Furs to another level.
"That one, everybody seems to own it," says Butler. There were downsides to this. "It changed our career in good and bad ways," he adds. "A lot of our old fans saw the video for the remake and saw that movie and thought, 'What the hell, they've sold out to America,' and stopped coming to see us. But it picked up a lot of new fans, more fickle fans, the girls wearing pink T-shirts, the younger audience."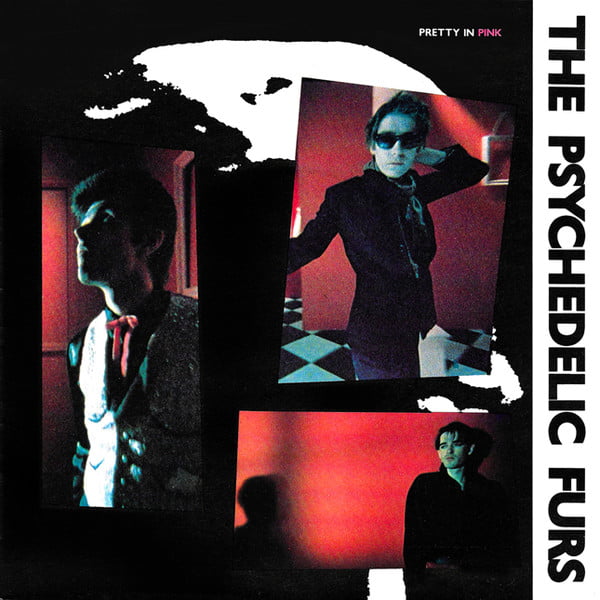 It's sometimes overlooked, but around this time the Furs' trajectory was towards the kind of mega-success that contemporaries such as Simple Minds and U2 enjoyed. Along with Pretty In Pink, songs such as The Ghost In You, Heaven (from Mirror Moves, 1984) and Heartbreak Beat (from Midnight To Midnight, 1987) made the Furs huge stars in the US. But the band's raw edges were getting lost in the process of crafting polished, radio-friendly hits. In Tim's estimation, they disappeared, albeit temporarily, "down the rabbit hole of being influenced by the record label". He adds: "We were going in a direction we really hated, and halfway through the Midnight To Midnight tour, Richard was having heart arrhythmias because of stress. We almost broke up."
The Longest Comeback
In the event, the Furs made two more albums – Book Of Days (1989) and World Outside – before going on hiatus, despite their singles still getting heavy airplay on modern rock stations Stateside. In the 1990s, the brothers formed another project, Love Spit Love, but the band never quite cut through.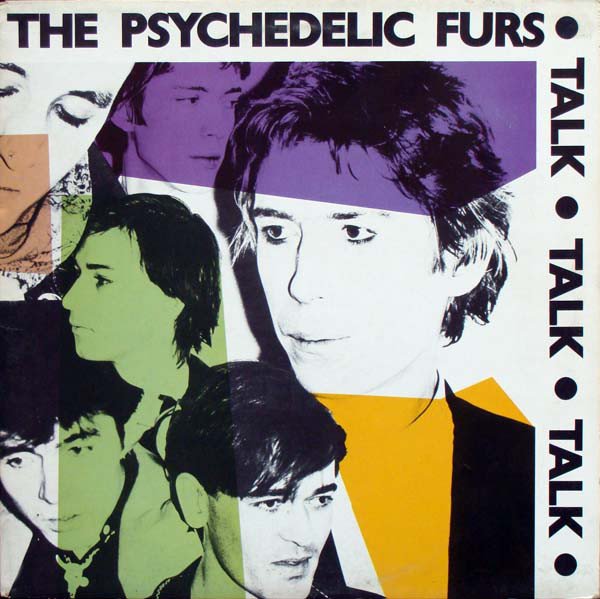 And so matters might have rested. But then, in 2000, came an invitation to tour with The B-52s and The Go-Gos, playing 40-minute sets as openers on the bill. "It was fun. Those songs we'd sort of got burnt out on doing –Love My Way, Pretty In Pink – playing them, they seemed fresh again. And there was a fresh audience because bands had namechecked us in the 90s."
Which, via regular tours and bands such as The Killers (Butler: "nice bunch of guys") acknowledging the Furs' influence, brings us back to the present day and, if all goes well, a bright new chapter in the group's story. Butler, as anyone who's seen him literally leaning into the audience from the front of the stage at a Furs gig will testify, is having a ball. "When you write those songs, you don't think they're going to last or they're going to be remembered," he says "but when they are, you're really grateful."
Jonathan Wright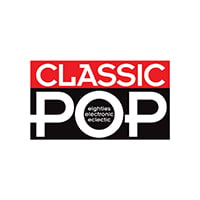 Classic Pop
Classic Pop magazine is the ultimate celebration of great pop and chart music across the decades with in-depth interviews with top artists, features, news and reviews. From pop to indie and new wave to electronic music – it's all here...