Classic Album: Parallel Lines – Blondie
Forsaking their punk sound but not their attitude, Blondie teamed up with hitmaker Mike Chapman for their third album which earned them global success thanks to a string of hits and the undeniable star power of their charismatic frontwoman…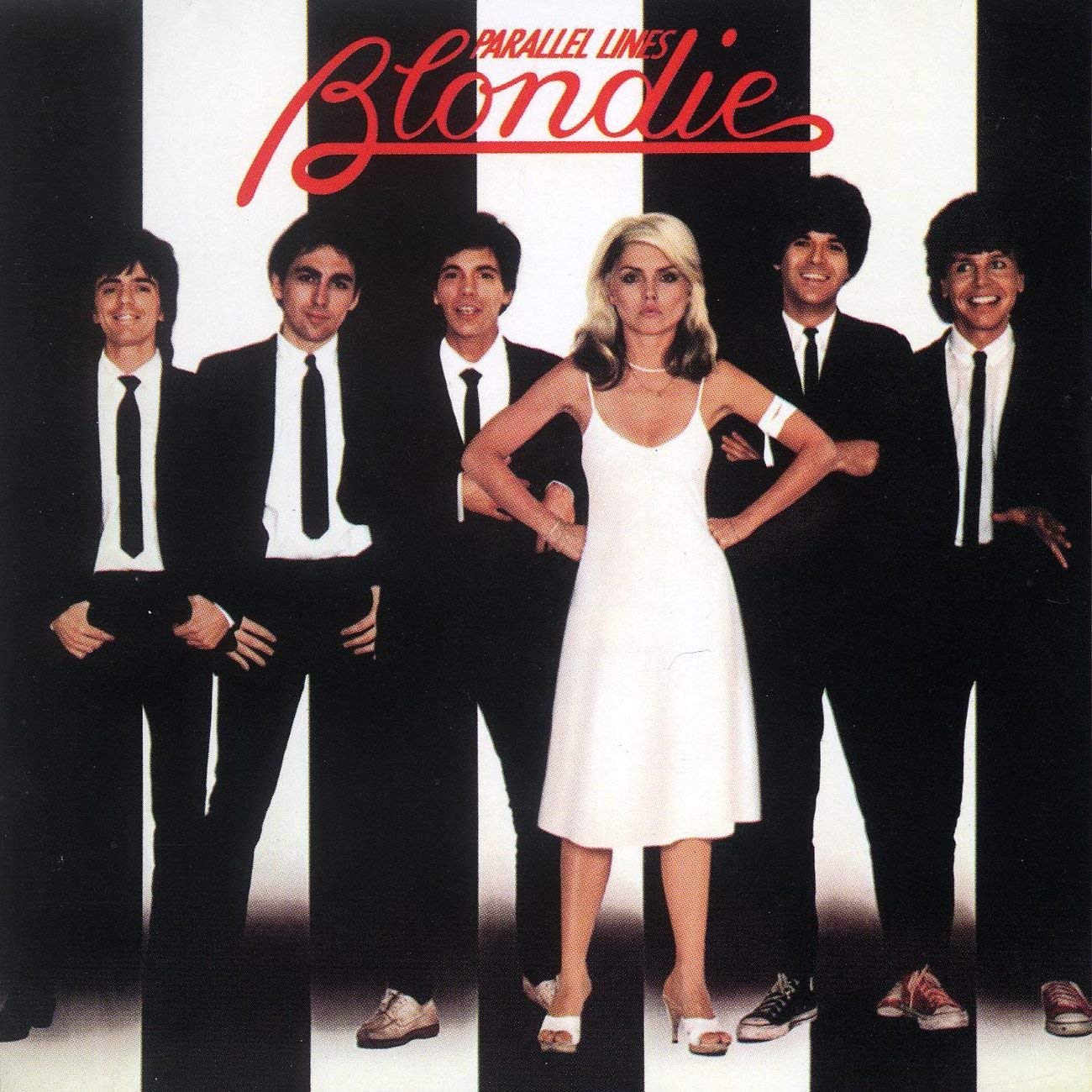 Although they're regarded as the quintessential New York group, it was the West Coast stop-off on their Plastic Letters Tour in 1977 that proved to be the impetus for catapulting Blondie from the bowels of New York's Bowery to the upper strata of pop groups.
Despite beginning to achieve recognition in the UK and Australia with minor hits such as X Offender, Rip Her To Shreds and In The Flesh, in their homeland they were still regarded as a niche punk act, CBGB also-rans who were seen as vastly inferior to their peers the Ramones, Television and Talking Heads.
Outside of the New York scene, Blondie's appeal was limited to a cult following of punk purists who lusted after singer Debbie Harry thanks to a string of provocative photographs of her taken by guitarist Chris Stein and printed in the celebrated Punk fanzine, earning her the title of Punkmate Of The Month.
Despite touring virtually non-stop in support of their eponymous debut album, the band was frustrated that mainstream success had continued to elude them. Sensing the limitations they faced due to being signed to indie label Private Stock, manager Peter Leeds invited Chrysalis Records founder Chris Wright to watch them perform at legendary venue Whisky A Go-Go on Los Angeles' famed Sunset Strip.
Wright was immediately won over by their canon of spiky pop confections and the onstage dynamism of Debbie Harry, with her two-tone hair – black at the back and bleached blonde at the front (an effect she later accredited to being an accident as she couldn't reach the back of her head to apply the peroxide) and sporting a dress which she had fashioned from a hotel pillowcase and gaffer tape – an exciting alchemy of Hollywood glamour and punk's DIY ethos. Convinced of Blondie's potential to become pop's next big thing, Wright bought their contract for $1 million.
---
Debbie Harry
The lead singer and songwriter named the group after the nickname shouted at her by truck drivers in New York. During Blondie's hiatus, Debbie embarked on a successful solo career as well as performing as part of The Jazz Passengers. She also enjoyed a successful film career, most notably starring in John Waters' Hairspray and has just published her autobiography, Face It.
Chris Stein
Guitarist Chris was a founding member of the group – he and Debbie remain the core of Blondie. As well as a regular co-writer of the band's material, Chris is also a keen photographer. Over the decades, he has taken thousands of photos of his muse Debbie. Chris documented the New York music scene and has published two books of his photography, most recently Chris Stein / Negative: Me, Blondie, And The Advent Of Punk.
Clem Burke
Blondie's longtime drummer, Clem has played with the band from 1975. Known for his Keith Moon-inspired drumming style, he is regarded as one of the greatest of all time behind the kit. During the Blondie hiatus of 1982-1997, Burke maintained a prolific career drumming with Eurythmics, the Ramones, Iggy Pop, Joan Jett and Bob Dylan. He also plays in The International Swingers with former members of the Sex Pistols and Generation X.
Jimmy Destri
Keyboardist and songwriter Destri joined Blondie in 1975 and wrote or co-wrote some of their biggest hits including Atomic, Maria and Picture This. Destri released a solo album in 1981 before working with artists such as Prince and INXS. Destri was part of the Blondie reunion in 1997, writing and performing on the No Exit and The Curse Of Blondie albums. He left the group in 2004 as he no longer wanted to tour.
Nigel Harrison
After performing in bands with Iggy Pop and The Doors' Ray Manzarek, bassist Nigel joined Blondie in 1977. His songwriting credits include One Way Or Another, Union City Blue and War Child. Harrison was keen to join the reunited Blondie in 1997 and, along with Frank Infante, unsuccessfully sued the band when they weren't invited to participate. As well as a solo career, Harrison has worked in A&R and tried his hand at acting.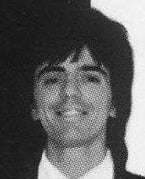 Frank Infante
Infante joined Blondie in 1977 as a replacement for Gary Valentine, playing bass and guitar on the Plastic Letters album. After Nigel Harrison joined the group, Infante became full-time guitarist. After Blondie, Frank played with Joan Jett, Iggy Pop and Divinyls. When Blondie were inducted into the Rock And Roll Hall Of Fame in 2006, Infante caused a scene onstage by asking Debbie if he could perform live with them at the ceremony.
---
Although their second album Plastic Letters – their first on Chrysalis, increased their profile in the UK, Europe and Australia, producing hits with Denis and (I'm Always Touched By Your) Presence, Dear, it failed to provide them with their much sought-after US mainstream breakthrough. Deciding their sound was still too angular for US audiences, Wright replaced producer Richard Gottehrer with hitmaker Mike Chapman to refine their sound for the third album.
Recognising the group's ability to craft perfect pop songs, Chapman was keen to get into the studio and fulfil his task of filing down their sharp edges to make them palatable to a wider audience. Blondie, meanwhile, had some reservations on whether Mike would be the right fit for them, given his track record writing and producing slick glam stompers for The Sweet, Mud and Suzi Quatro throughout the first half of the 70s. After meeting to discuss the direction of the record, Chapman won the band's trust by convincing them that his intention was to enhance what they already had rather than overhaul it.
The album was also new ground for Mike as it was the first time he was producing tracks in which he'd had no input in the writing. Adopting the approach that, rather than ensure that everyone had a quota of songs on the album, the best tracks would make the record regardless of who wrote them, Mike was happy to relinquish writing. The material the band presented to him was so impressive he was confident it formed the basis of classic pop, rather than punk, songs.
As well as the obvious quality of the material, Chapman was impressed by their scope and diversity. Having spent a large chunk of the previous two years touring the world, exposed to different sounds and influences and appearing on TV and radio shows featuring multiple genres rather than America's fragmented stations, the band absorbed that and incorporated it into their writing. Aside from the nine tracks penned by various configurations of Blondie members, the album was to be completed by two Jack Lee compositions and a Buddy Holly cover.
---
The Songs
Hanging On The Telephone
Hanging On The Telephone had first been released to little notice by West Coast power pop trio The Nerves in 1976. It came to Blondie's attention when it was included on a mixtape someone gave them and, wanting to cover it for the album, sought out its writer Jack Lee for permission. Realising it would reach a bigger audience via them than he could ever hope to achieve himself, he was thrilled that they wanted to record it. Producer Mike Chapman's decision to add the phone ringing as the intro was fought by the band who considered it rather cheesy but he persevered and included it on the final mix. The third single from Parallel Lines in the United Kingdom, it reached No.5 in November 1978.
One Way Or Another
One Way Or Another was based on a riff written in a hotel room in Japan by Nigel Harrison while on tour. As Nigel was too shy to present the demo to Debbie and Chris, Jimmy Destri, who was sharing a room with him when he wrote it, played it to them, convinced that it was the basis for a great song. Debbie completed it with a lyric about an ex-boyfriend who'd been stalking her – brought to life in all its menacing glory with her snarling vocal. Despite only being officially released as a single in the US and Canada, it's one of the band's most recognisable songs and finally charted in the UK in 2013, reaching No.98 from download sales on the back of a One Direction cover version.
Picture This
The first single released from the album, Picture This is a superb new wave love song with Debbie's frank exploration of lust and sexuality as its focus – something for which she was heavily criticised at the time. Breaking down barriers for allowing women to be more open about their desires in music, she was adamant not to censor herself in any way, delivering lyrics such as, "I will give you my finest hour/ The one I spent watching you shower" over a wall of impossibly catchy riffs.
Fade Away And Radiate
A haunting love song written about dead celebrities, the "blue, blue neon glow" description of a screen projector's relay of "dusty frames that still arrive" evokes the immortalisation of screen idols such as Marilyn Monroe, whom Debbie had fantasised was her birth mother as a child. Beginning with a sole wistful vocal before being accompanied by a drum tattoo and synths, the song builds to an almost prog arrangement complete with extended guitar solo performed by Robert Fripp and a reggae climax.
Pretty Baby
A chugging pop anthem inspired by the movie of the same name featuring the screen debut of child actress Brooke Shields whose dangerous, Lolita-esque sexuality saw her go on to land starring roles in The Blue Lagoon and an infamous Calvin Klein jeans ad proclaiming, "You want to know what comes between me and my Calvins? Nothing." One of Parallel Lines' poppiest moments with its singalong chorus and feelgood melody, Pretty Baby saw the band ostracised by punk purists who accused them of selling out.
I Know But I Don't Know
A fun, throwaway song written by Frank Infante and performed almost as a duet between him and Debbie, the track is the closest thing to filler on an album packed full of standouts.
11:59
A Jimmy Destri composition, the propulsive 11:59 is about social isolation and the feelings of alienation one can experience even when part of a crowd – something he had personally experienced on New York's club scene and an emotion perfectly conveyed by Debbie's urgent vocal. The downbeat subject matter is disguised behind a killer riff and one of Destri's trademark catchy synth-lines.
Will Anything Happen?
After Hanging On The Telephone had suited them so well, Blondie recorded another Jack Lee-penned song for the LP. Will Anything Happen? is one of the album's rockier moments, taking the essence of their punky early tracks such as Detroit 442 and fusing it with the group's pop sensibilities. The song was used as the B-side to the UK 7″ single of Hanging On The Telephone, making the release a Jack Lee double feature.
Sunday Girl
Another of the album's most unashamedly poppy efforts, Sunday Girl harked back to the band's love of 60s girl groups such as The Ronettes and The Crystals; a sound they first flirted with on In The Flesh in 1976. Although Chris Stein later told the BBC the track was written about a pet cat he once had, Jimmy Destri completely refuted his story, claiming it was a love song written for Debbie. With a lyric proclaiming the song's subject "cold as ice cream, but still as sweet", a description which perfectly matched Debbie's cool Blondie persona, Destri's version definitely sounds more believable.
Heart Of Glass
Having been part of their repertoire in various incarnations since 1975, Heart Of Glass, aka Once I Had A Love, was the first song Mike Chapman reworked with the group for the album, providing a crash course of his meticulous way of working, which included countless retakes, multi-layering tracks to create a bigger sound and transforming it into the shimmering disco classic we know today. Inspired by Giorgio Moroder, Kraftwerk and the Bee Gees with Debbie looking to Donna Summer for vocal inspiration, "The Disco Song" took days to complete and gave the band its biggest hit, topping the charts around the world, including the US and the UK.
I'm Gonna Love You Too
A cover of a Buddy Holly song, I'm Gonna Love You Too illustrates the band's eclectic influences as it is an amalgamation of 50s rock'n'roll, Blondie's punk roots and producer Mike Chapman's former glories – its stomping glam production harks back to the blockbuster hits he helmed for Mud and Suzi Quatro in the early 70s.
Just Go Away
Closing the album with a solo Debbie Harry composition, Just Go Away is dripping with her sneering, aggressive attitude and recalls the powerful anthems such as Rip Her To Shreds which marked her out as one of the most original and pioneering figures in music.
---
Once in the studio, both band and producer were forced to endure a period of adjustment while they adapted to the other's ways of working. After two albums with Richard Gottehrer, Blondie's tried-and-tested formula was to record several takes of a song and choose the best one to go on the record. Chapman, meanwhile, built a song from scratch, bar-by-bar, track-by-track. "I had to explain to them that we were making records here, not documenting a live performance," he told the BBC in 2013.
Although both parties had agreed to make compromises to ensure the album sessions went as smoothly as possible, once ensconced in New York's Record Plant studios, it took the band some time to adjust to Chapman's meticulous attention to detail and quest for perfection, ordering them to perform multiple takes or try different arrangements in order to get the best results. "Musically, Blondie were hopelessly horrible when we first began rehearsing for Parallel Lines, and in terms of my attitude they didn't know what had hit them. I basically went in there like Adolf Hitler and said, 'You are going to make a great record, and that means you're going to start playing better,'" Chapman later recalled to Sound On Sound magazine.
Beginning in June 1978, the sessions for Parallel Lines began with the song which lay behind most of the tension, Heart Of Glass. Once I Had A Love had existed as a demo since 1975 and had taken on various incarnations before it became the hit we know it as today.
Chapman had suggested revisiting the disco sound of its original form (known as 'The Disco Song)'. Debbie particularly liked the idea as she had become a fan of Giorgio Moroder whilst on tour in Europe (she would, of course, go on to work with him on Call Me) and had even led Blondie in a rendition of Donna Summer's I Feel Love at CBGB the previous month.
The process of getting the track to its final state proved arduous for everyone involved, with Mike demanding countless retakes, spending days on a drum pattern and constructing the song. Tempers frayed and disagreements were voiced, but once the magical final version was reached, everyone was in agreement. Finally, the extra work had been worth it.
That experience shaped the recording process for the next two months as the songs were crafted, stripped, scrapped and re-recorded to achieve the best possible results. With Blondie's superb knack for crafting perfect pop melodies and Chapman's technical expertise in polishing them into radio-friendly gems, the alliance proved mutually reverential. Speaking to the BBC in 1999, Jimmy Destri described the experience of working with Chapman as "like going back to school". "We hated it at first and got into fights but we learned so much from that experience. We all came out of it as better musicians," he said.
---
Picture This
A performance clip, Picture This features Debbie with backcombed hair and dressed in a custom-made yellow dress by her friend, Stephen Sprouse, the artist/designer who used her as his muse. Her collaborations with Sprouse were an important part of her style evolution from early appearances which saw her sport creations she had made herself. A split-screen effect for the first half of the video features three Debbies before cutting to the band for the instrumental break when she joins them for the remainder of the performance.
Hanging On The Telephone
Beginning with a simulated backstage set-up purporting to show Blondie arriving for a gig, this finds the band tuning their instruments while Debbie applies her make-up, before cutting to a performance of the group on a set painted with black and white stripes. Illustrating Debbie's natural magnetism as a live performer, she exudes attitude and confidence, with her look in the promo becoming the prototype for an army of budding frontwomen and 'groupie supremes' alike who adopted her as their icon. 
Heart Of Glass
Highlighting a shift in sound and style, the Heart Of Glass video is a direct contrast to the early raw clips of Blondie performing at CBGB as it marked their transcendence from the Lower East Side to Manhattan, swapping the punk mecca for the epicentre of disco, Studio 54. With Debbie now established as a fully-fledged member of the glitterati who counted Andy Warhol among her best friends, Studio 54 owner Steve Rubell let them film the video there. In characteristically quirky style, Blondie chose to shoot it during the day when the club was closed.
---
As Heart Of Glass had been so far removed from everything Blondie had recorded so far, they put their trust in Mike and had no qualms about incorporating other styles into the rest of the album. From the new wave balladry of Picture This, the glacial, synth-laden Fade Away And Radiate (which morphed into reggae), the glam I'm Gonna Love You Too, the perfect pop of Pretty Baby and Sunday Girl and pop/punk hybrids Will Anything Happen? and 11:59, the myriad influences were threaded together by Debbie Harry's ability to inhabit the character of the song, seamlessly slipping from unhinged stalker (One Way Or Another) to lovelorn chanteuse (Picture This).
Upon completion of the album, Blondie immediately flew to Europe to promote it along with lead single Picture This – they were in Germany when Parallel Lines was released on 23 September 1978. What should have been cause for great celebration was dampened by manager Peter Leeds' decision to allow a photograph the band had vetoed to be used as the album cover. Though photographer Edo Bertoglio had shot countless rolls of film, the record company's decision to use the one shot the band abhorred – a stern-looking Debbie flanked by her grinning bandmates – left the six-piece furious.
Artwork indiscretions aside, Parallel Lines could not have been better received with preceding singles Picture This and Hanging On The Telephone reaching the Top 10 throughout Europe and the UK. Arriving in London to take part in a record store signing, the band was met with the type of fan hysteria usually reserved for The Beatles and ABBA – the sheer volume of screaming fans led to streets being closed.
The album shot straight to No.1 in the United Kingdom and throughout Europe and Australia, replicating that success in the United States in January 1979. Propelled by their biggest hit single, Heart Of Glass, it also topped the charts around the world, including the US, giving them the homeland success they had craved.
By now regarded as one of the biggest pop groups in the world, Blondie's success was tainted by criticism from their peers on the New York scene who branded them sell-outs for changing their sound, while Debbie was blasted for her overtly sexual image and provocative lyrics – criticisms which have since been revealed to be grounded in jealousy and sexism. Despite the united front displayed by the group, the attention given to Debbie also led to friction within their ranks as certain members felt their roles were overlooked. Keen to admonish any awkwardness, Peter Leeds issued the band with badges and T-shirts bearing the slogan "Blondie is a group" to get their message across.
With over 20 million copies sold to date, Parallel Lines is a sonic snapshot of Blondie at its zenith. By 1979, the punk scene that branded them "sell-outs" had all but faded away, while Blondie radiated, building a legacy that still thrives over four decades later.
Mark Lindores
Comments
comments