Martin and Shirlie Kemp Interview: 'For us, the words actually mean something'
By John Earls | January 20, 2020
Eighties pop royalty Martin and Shirlie Kemp have joined forces for an unexpected album of jazz covers. The couple talk to John Earls about their feelgood record, dinners with George Michael and a possible lifeline for Spandau Ballet…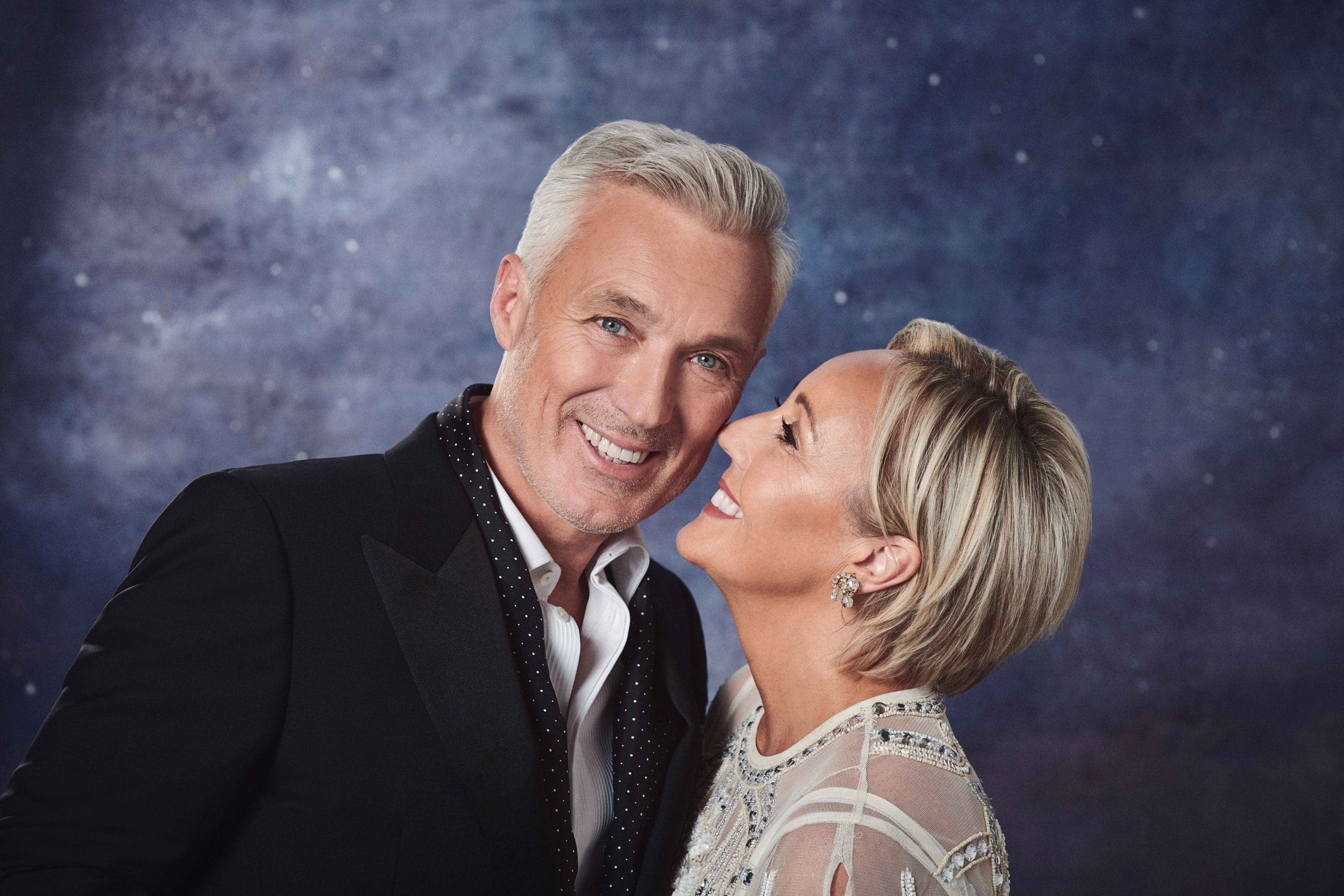 Martin and Shirlie Kemp shouldn't be making records together in 2019. Not because their swing album In The Swing Of It isn't any good – it's actually one of the happiest LPs of the year. But, by the rules of pop marriages, the Kemps should have split up decades ago. Instead, when they coo covers of The Way You Look Tonight and Fly Me To The Moon at each other, you can tell they're still adorably in love after 31 years of marriage.
Their son Roman is one of the most successful DJs in the country, as the breakfast show host on Capital FM. Daughter Harley is forging a successful songwriting career in Nashville and penned two new songs on her parents' album. You never hear any scandal about the Kemps. In case Roman's own heartthrob status wasn't a clue, Martin and Shirlie are both still so good-looking (without any cosmetic work) it'd be frankly sickening if they weren't also enjoying their lives, and being great company while they're at it. It's no coincidence that one of the highlights of In The Swing Of It is Martin and Shirlie's take on Nice Work If You Can Get It.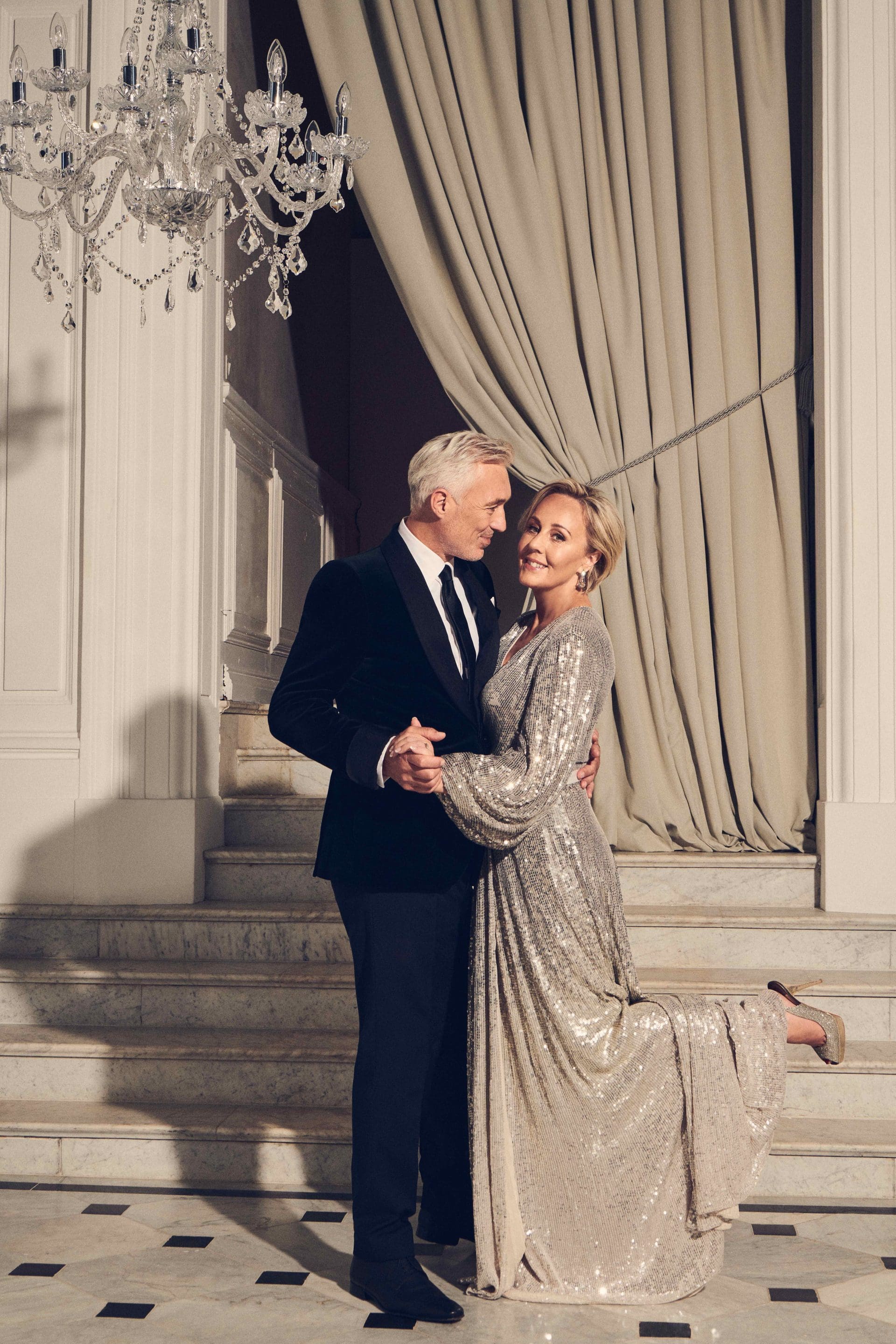 "What we have as a couple is rare," acknowledges Shirlie, sat with Martin in a meeting room at their record company Sony. "But you don't know how rare it is when you're going through it, even when a lot of people have gone by the way. Respecting each other is the most important thing. Martin and I are like that as people anyway – we respect everyone we meet and that's something we've instilled into our kids. If I heard one of my kids being a brat to someone – and fortunately I haven't! – it'd be the most awful thing."
Martin takes up the thread, adding: "I knew Shirlie was the one really early on, because we became best friends as well. Part of the secret why we've lasted is to make sure you look after your friendship as well as your love for each other. The one isn't enough, you have to look after both."
As well as Spandau Ballet, Martin has, of course, enjoyed one of the most varied careers in showbusiness. He's a rare example of an old-school entertainer, equally happy at the superior end of reality TV as acting or giving To Cut A Long Story Short some serious bass on tour. Shirlie, however, has become a mysterious figure since Pepsi & Shirlie's second album Change in 1991. Other than reuniting with Pepsi as part of a Hear And Now tour in 2011, she's stayed firmly out of the spotlight. Not only is In The Swing Of It Mr & Mrs Kemp's first project as a couple, it's the first time Shirlie has been in a studio for 28 years.
Getting Back
The record came about after Martin was demoing a solo album with Brian Rawling, the veteran producer of Cher's Believe and David Bowie's Heathen as well as Girls Aloud, Tina Turner and One Direction. Shirlie reveals Martin had rejected previous offers of solo records, saying: "Martin kept turning the idea down. I'd say to him, 'You're turning down a record deal?!', but when I look back, I see he wasn't ready for it." Martin agrees, explaining: "I'm 58 and still doing new things. I'm pleased we've saved this idea until now."
Although Shirlie was happy out of the spotlight, she'd suggested that she and Martin make a song together, just as a family memento. So when Martin was struggling with a cover of You Make Me Feel So Young, he suggested it should become a duet with his wife… "Even saying yes just to Martin, I suddenly started to feel a huge pressure," Shirlie admits. "I thought, 'Oh no, what if I can't sing? What if I can't remember the words?' And Brian is a big producer, it wasn't like singing in front of an unknown. I had to tell myself, 'Take a breath: it's only a demo. It's no big deal, there's nothing to lose.'" As Martin says fondly, "Shirlie absolutely smashed it."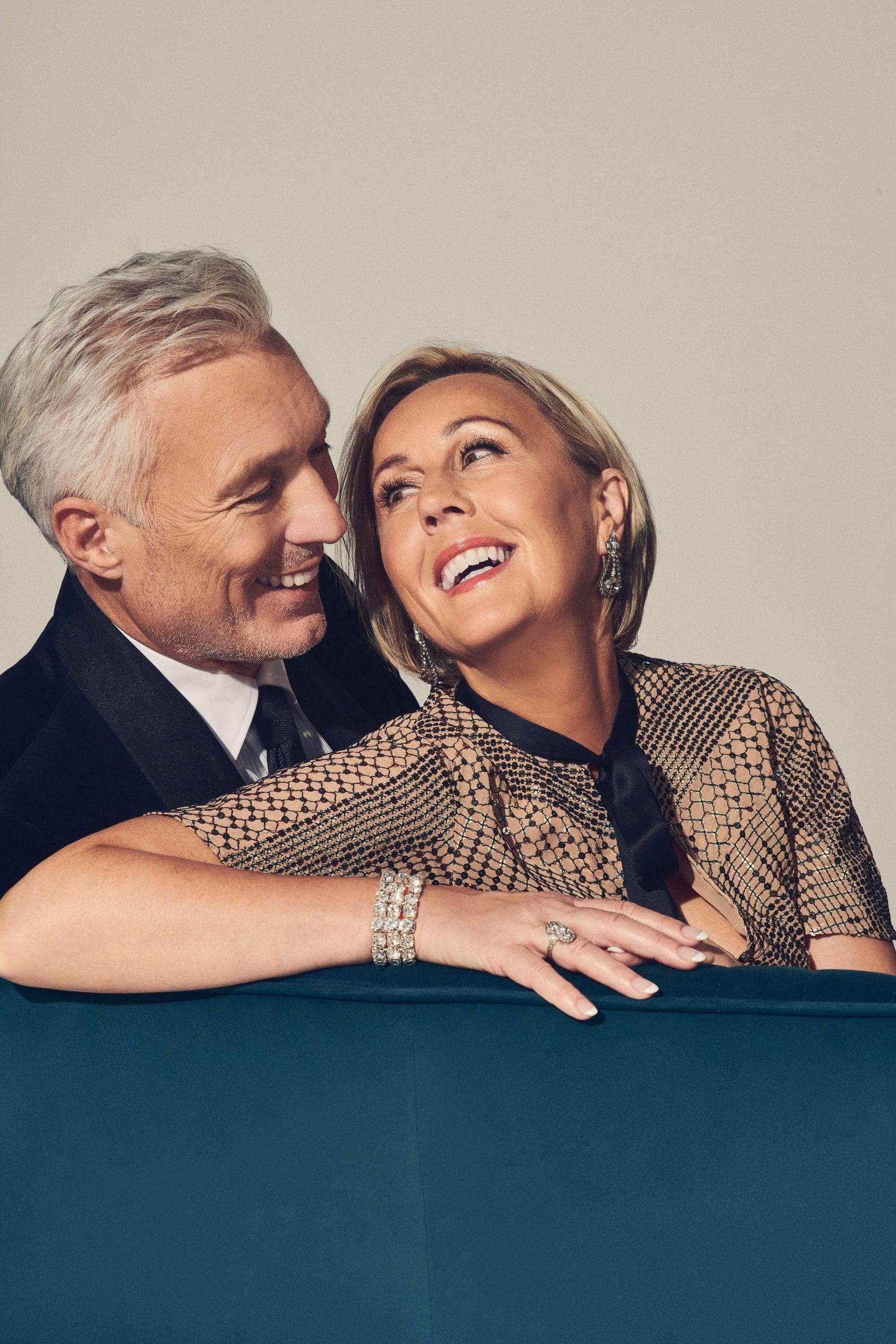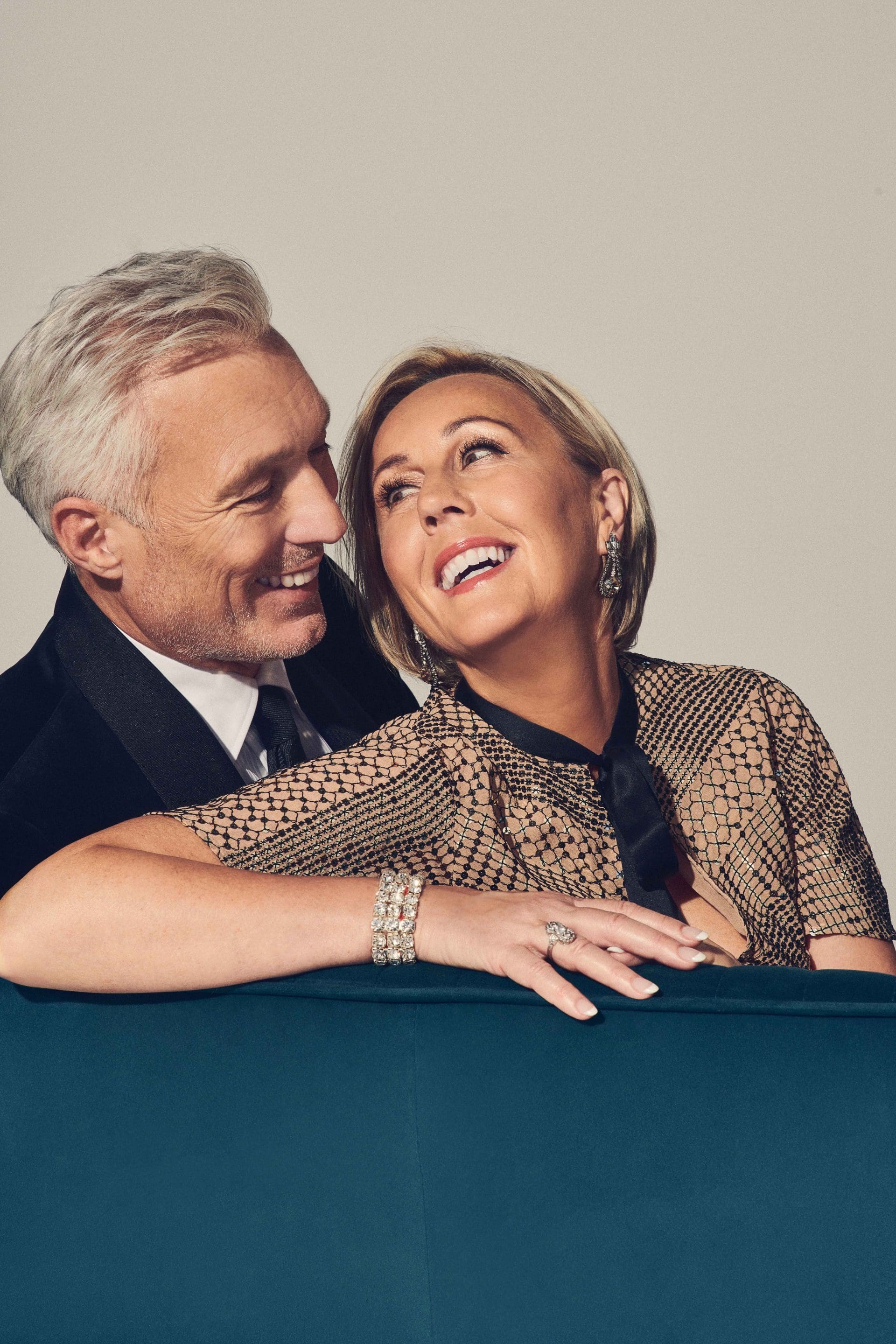 Once Sony heard the couple's demo, Martin's solo album immediately became a Martin & Shirlie album. "What had put me off doing a solo record was doing the same thing as everyone else," admits Martin. "Making a record with Shirlie is a new angle: a husband and wife singing love songs to each other. A lot of people have made swing albums, but we're not two singers singing in different studios around the world. For us, the words actually mean something. When I sing 'I love you' to Shirlie, I mean it."
Other than Harley's songs, the album is drawn firmly from the 50s. As Doris Day fan Shirlie puts it: "The love songs of the 50s make you feel happy – they're about how great love is. So many things in life make you miserable, like the news, and this record is an escape from that." The only return to music that had potentially interested Shirlie was her idea to form a jazz trio. "I didn't know how to find the other two women," she laughs. "I loved the idea of doing little shows, as it's so great to sing those classic old songs. The only person I ever told about the idea was Pepsi. When I told her about this album, Pepsi said, 'Oh my God, this is what you always wanted!' and she's right. It turns out I didn't need a trio, just my husband."
The couple have toyed with songs of their own era, with Shirlie mentioning Last Christmas as a potential for a future album, adding: "Gold works in this style. It'd sound brilliant with an orchestra." Martin asked his brother Gary if he'd be interested in writing for the couple, but admits: "Gary said, 'You want to find people who can write in that style.'" Harley Kemp's songs Like We Used To and When We're Apart are impressively faithful to the era's spirit, as Martin says: "It was the first time we'd heard Harley's take on her mum and dad's marriage, and that was so touching."
A Love Supreme
The album is designed to tell the story of the couple's relationship, with A Nightingale Sang In Berkeley Square the beginning of their love affair. Famously, George Michael acted as chaperone on their first date, when Pepsi & Shirlie were finding success on their own and Spandau had just finished touring Through The Barricades. "The start of our relationship is a three-person story," smiles Martin. "Yog came along. I tried to get rid of him, of course! But the nightingale in that song, for me, is Yog – the nightingale with the incredible gift." Shirlie adds: "Uber wasn't around in those days, so Martin and I would walk in the moonlight all around London. Every word of that song is perfect for how we started out."
The couple stayed friends with George throughout his life – Shirlie even ran the first incarnation of his online fanclub. "I didn't even own a computer at that point," she confesses. "I was saying, 'Online? What does that mean?' I just couldn't understand the concept, but I was there because George wanted someone he could trust. I ended up becoming an agony aunt to the fans. I'd be sat there all day, replying to emails of people telling you their life story and why a signed album would be so important to them."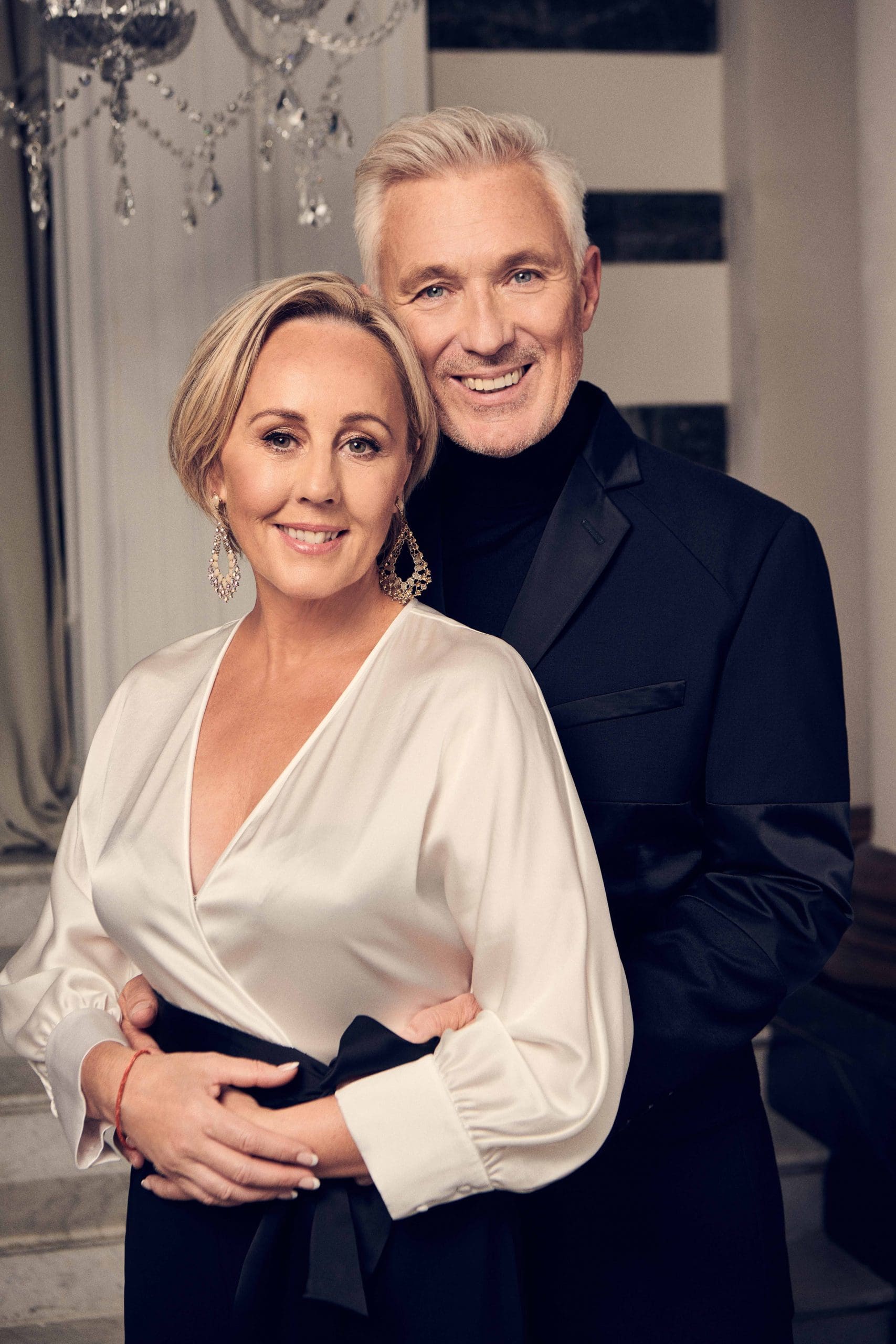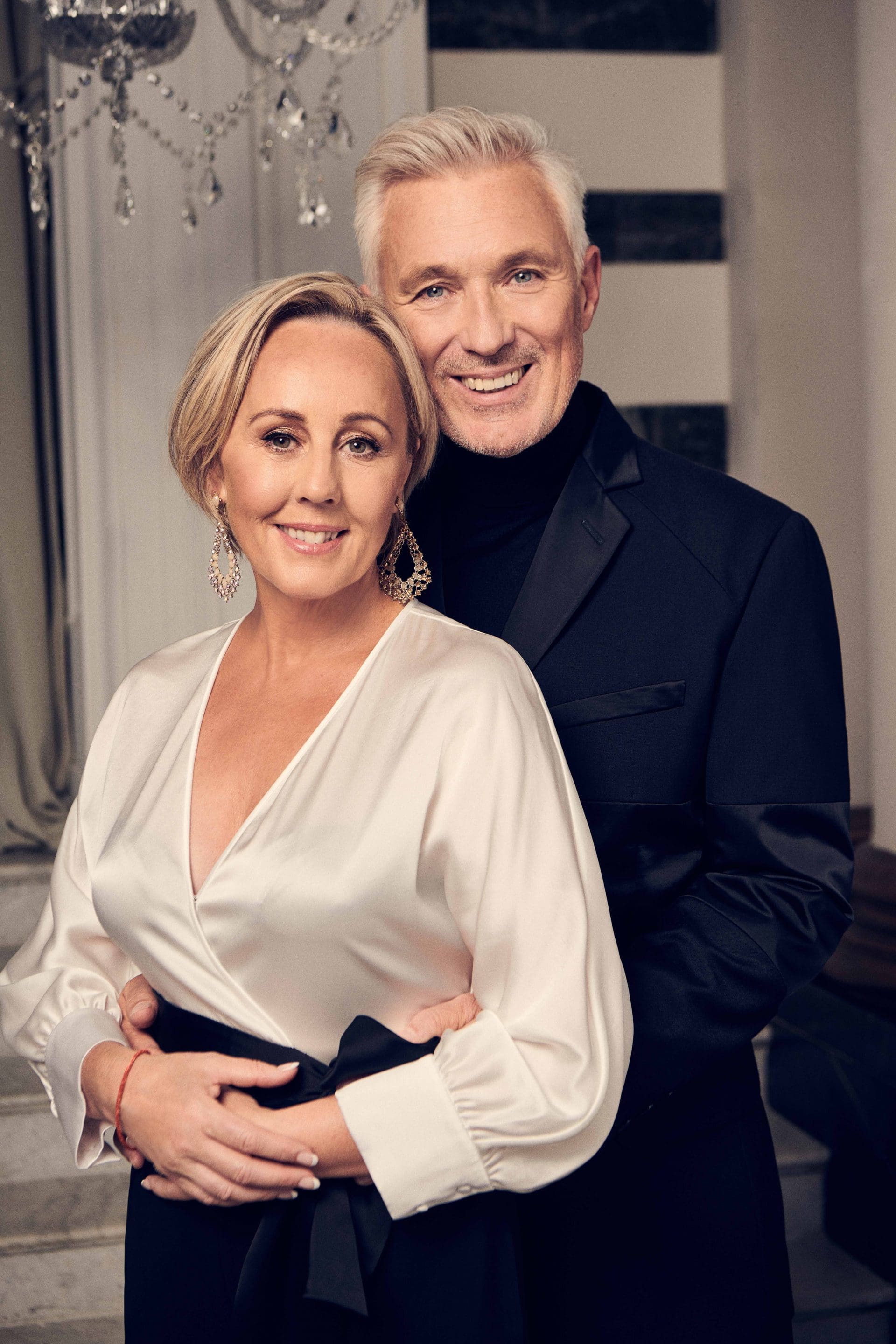 Shirlie stopped working for George when she and Martin moved from London to Surrey in the mid-90s. It was around this time that Martin fell ill, with two brain tumours meaning he was unable to work for four years. He developed epilepsy as a result, controlled by medication, but like his wife Martin now looks the picture of middle-aged happiness. "The time when I was really sick was when it could have ended for me and Shirlie," he says. "For most couples, that moment makes you or breaks you. It made us stronger, but the stress is so humongous it can tear couples apart." Shirlie explains: "When you're with someone who's that critically ill, it strips away everything. You see life for what it truly is and we realised life is so precious."
At this distance, it's easy to see why Martin and Shirlie ultimately made it through such trauma. You won't find a famous couple with a more sensible attitude to success – they love life and don't take themselves too seriously. When he recovered, Martin joined EastEnders and has since had an admirable can-do attitude to his career, saying: "I love doing new things, going, 'I never thought I'd get to do that.' I never know what's going to come in, whether it's how to cook the perfect ruby or going to live on an island off Panama with Bear Grylls for a month. When I was a kid, I really wanted to be famous. I was the roadie for Gary's school band, and I'd dream about being on stage and becoming famous. I really chased it! When fame first happened, I absolutely enjoyed it. But you reach a point when you realise fame itself is nothing – it's just a ticket to getting better jobs."
Shirlie was training to be a horse-riding instructor when she became a backing singer for Wham!. She's as entertaining as her husband, but the idea she was born to fame, too, is laughable for Shirlie. "It wasn't on my radar to even join Wham!," she says. "I didn't even really know at first I was in the band! Wham! took off so quickly, it was like a magic carpet ride. Even with Pepsi, it was a whirlwind. You had to fly to every country for TV performances to keep each country happy. I found it exhausting and, honestly, I soon thought, 'I can't wait to get away from this.' When I had Harley, Martin was busy working and I thought, 'You can't have two parents doing that work.' I wanted to commit to my home and my family, and I was really happy doing that."
Roman, who has recently been announced as a contestant in the latest series of I'm A Celebrity… Get Me Out Of Here!, seems to have been perfectly schooled in how to cope with showbiz. He began by following his dad, as bassist in Paradise Point, who were dropped by Universal in 2011. Shirlie recalls: "When their dreams have just been taken away, it's very hard to explain to a young kid that other opportunities will come along and to trust them. Roman didn't plan on being a DJ but, when Capital came along, I said, 'This is a better path for you', and he really excels at that." Dubbed "Roman The Showman" by his parents when he was growing up for his outgoing personality, Martin points out: "Roman grew up with lots of famous people around the house. George came over all the time for dinner. Whenever I'd leave the table, I'd see Roman arguing with George. From when he was small, Roman was super-articulate. We never had that parent/child dynamic. We were always four friends so, if they did something wrong, you'd feel as terrible as if you'd let your friends down."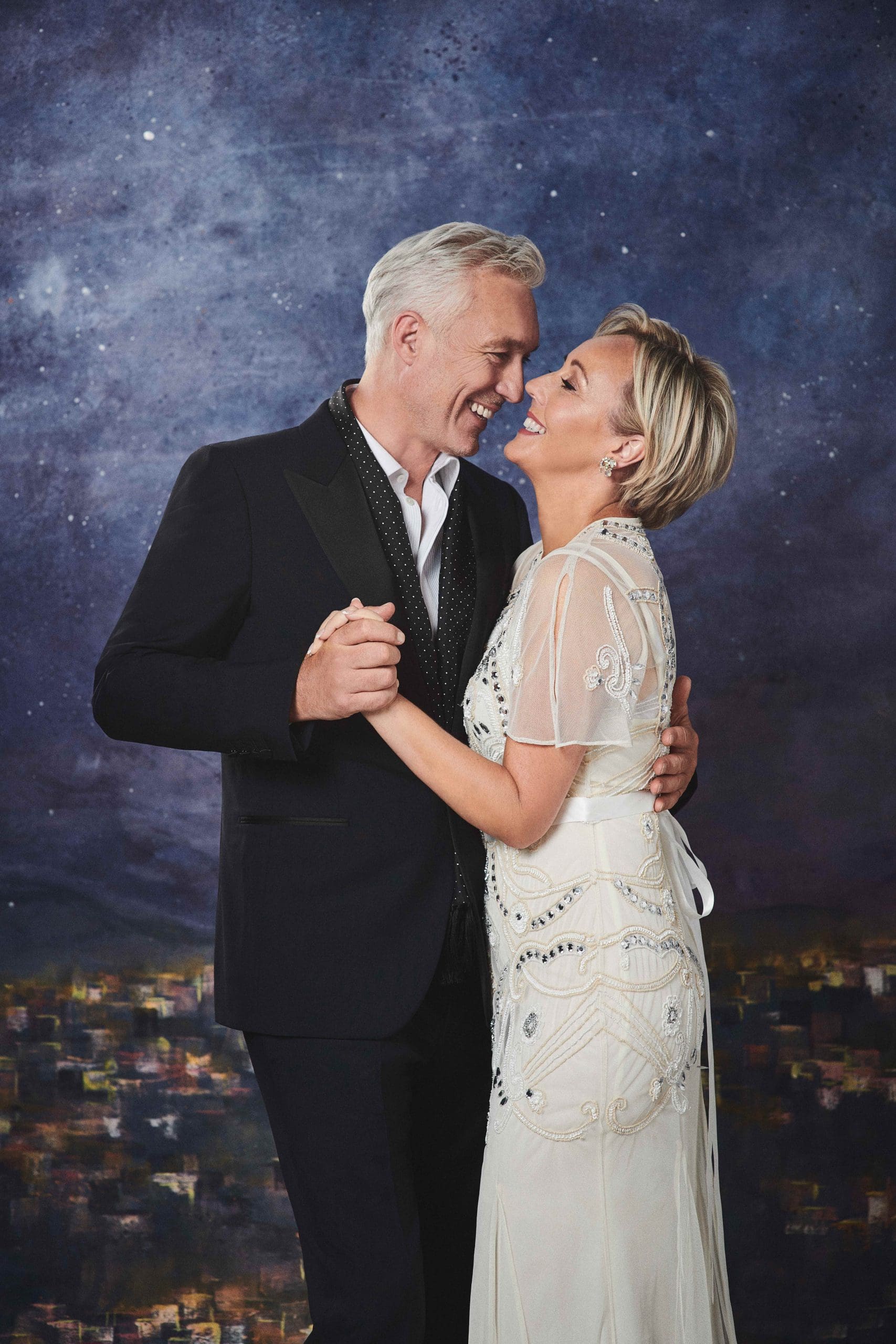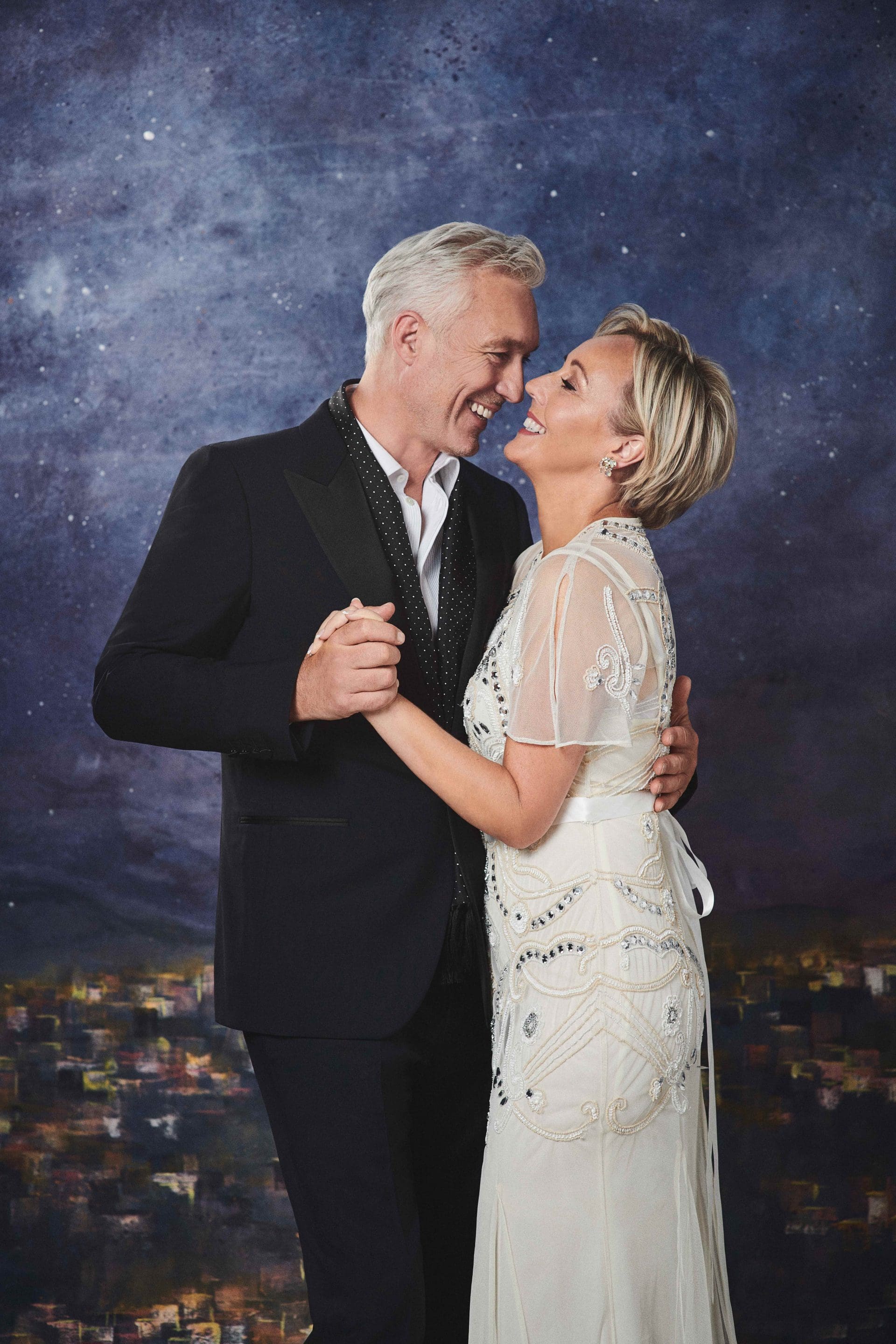 We're Thinking Big
Following In The Swing Of It, Shirlie has even been persuaded to sing live with Martin, performing three shows early next year as part of musical package Big Band Broadway. "I'm still thinking, 'Am I really doing this?'" admits Shirlie with a comedy look of terror. "I'm a real homebody and I am scared, because I'm thinking, 'Just how long will I be away from home for?'" Shirlie hopes her love of Christmas will override her nerves about performing live, saying: "If I enjoy doing it, then maybe next Christmas we'll tour. The idea of a great Christmas show is magical. I love Christmas music, I put Michael Bublé on every year." Leaning in mock conspiratorially, Martin smiles: "This is why I've given in and made this album – so I don't have to listen to Bublé. Shirlie loves Bublé. I'm scared it won't be Pepsi & Shirlie or Martin & Shirlie next, she'll be going all out for Bublé & Shirlie."
Everything about In The Swing Of It, from its story to the music, is so positive you have to hope there will be more Martin & Shirlie albums. It sounds like the most fun you can have in a recording studio. "We don't really have domestics," laughs Martin. "We never argue – it's not worth it." Shirlie naturally agrees, saying: "We're not really argumentative people. I don't really argue with anyone." Martin: "Every time we walked into the studio, we were just so excited to be there. Shirlie hadn't been in a studio for nearly 30 years, so this record is something that we never saw coming. Making it together is the most exciting thing in years." Shirlie: "We can leave this record for our grandchildren. It's a family memento." Not every couple gets to make a family memento with a 35-piece orchestra, of course.
"Singing with the orchestra was like our wedding day," grins Shirlie. "We didn't have a big wedding, but seeing all those people working on our project, I felt overwhelmed."
There's only one potential family problem for Martin and Shirlie: persuading their son to play the album on his Capital FM show. "If we can get Roman to play a song, then we really will be alright," says Martin. "I don't think it's quite suitable for his show, though. If he does play it, he'll only take the mickey." Whatever Roman decides, at least there won't be any arguments from Martin and Shirlie…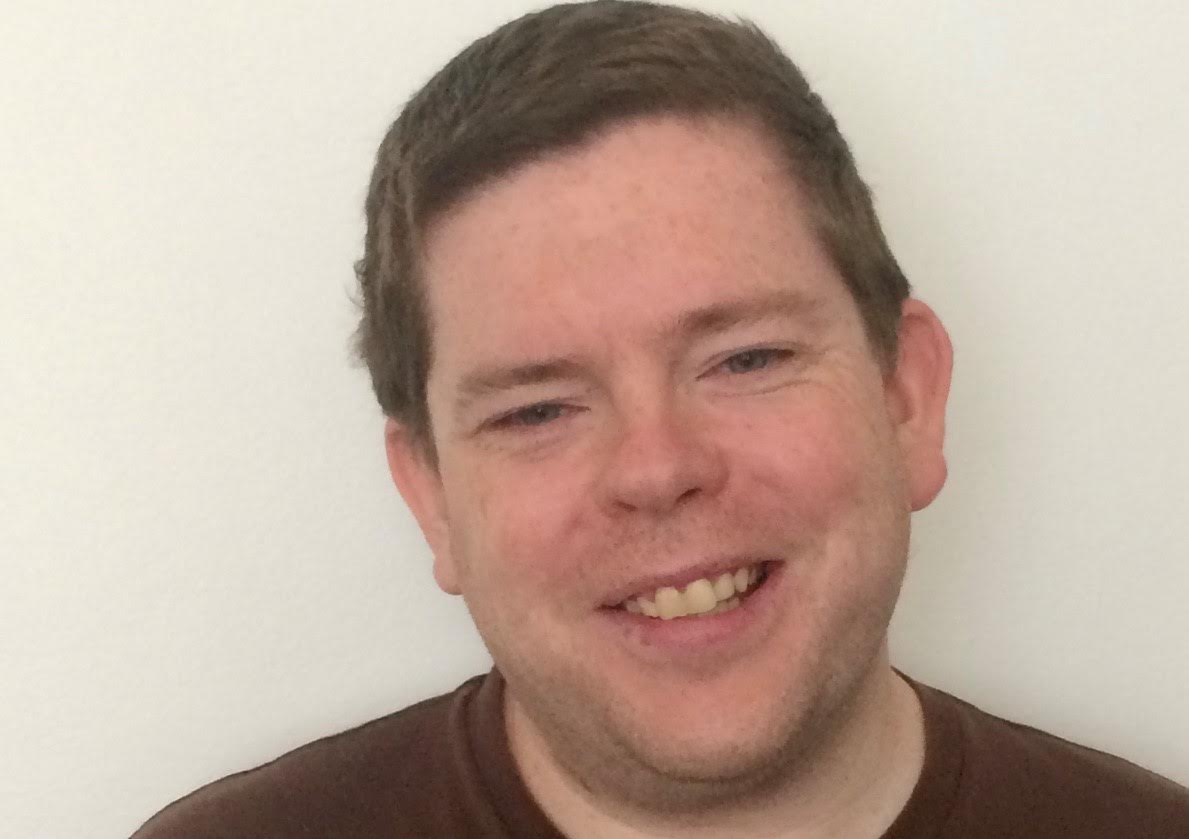 John Earls
Writing for Classic Pop since our first issue, John has been to Adam Ant's house, sworn at by Bob Geldof, touched Johnny Marr's favourite guitar, interviewed Richard Coles on his vicarage bed and serenaded with Last Christmas by Shirlie Kemp. John first specialised in writing about music as editor of Teletext's Planet Sound music column from 2000-09 and now writes about pop for a range of magazines and national newspapers. A Luton Town fan, John also writes about football. His bucket list interviews for the magazine are Grace Jones, Kylie, Siouxsie Sioux and Andrew Ridgeley.