New Releases and Reissues: 28 February
By Classic Pop | February 27, 2020
This week we're taking a look at Marc Almond's latest symbolic offering as well as the recent batch of Kim Wilde reissues and a rerelease of Erasure's third album… 

Marc Almond – Chaos And A Dancing Star
7/10
"Your eyes are turning blue," Marc Almond's 24th studio album concludes, but it's hardly a cheerful observation. Instead it's a reference to crows, whose eyes, he's claimed – though inaccurately, it appears – change colour before they pass. The image, therefore, is symbolic of impending death, but this turns out to be not so bad, at least in Almond's world. "Soon I'll be saying goodbye," he warns as this piano ballad, The Crows Eyes Have Turned Blue, slowly advances, its chamber strings and muted electronica leading us to a payoff: "…to all the troubles in this world". O Death, where is thy sting?
Thoughts like these haunt Almond's reunion with Chris Braide, with whom he recorded 2015's The Velvet Trail after being talked out of the retirement he'd proposed five years earlier. It's perhaps not surprising: Almond's 62 now, and his 2004 motorbike accident almost killed him. He meditates on legacy on the handsome Cherry Tree, in which "one by one we fall away like blossom", this picturesque descent reflected in the song's pretty arrangement, and on the quietly proggy When the Stars Are Gone, where he worries about "who will sing our song?" On Hollywood Forever, too, a slowly unfurling piano ballad, he seeks enduring fame in a cemetery, though one wishes he'd not been so distracted as to allow its lovely coda to be interrupted by an unwarranted guitar solo.
Still, like much of Chaos…, the latter finds beauty in decay, and his voice – as reminiscent as ever of Andy Bell's and Alison Moyet's – bleeds sincerity, especially cloaked in Dreaming Of Sea's rolling piano and strings. Indeed, Almond can sing "I've never been in love/ With a narcissistic sociopath like you before" on Chevrolet Corvette Stingray and still make it sound sweet, and he's got energy too for Slow Burn Love's feelgood, blue-eyed soul. His epitaph, though, lurks in the dramatic opener, Black Sunrise, which, like a French take on Pink Floyd, encourages us to "Kiss me till I die." It's a thin line between 'La mort' and 'L'amour'.
Kim Wilde – Kim Wilde/Select/Catch As Catch Can
8/10 – 7/10 – 8/10
You can't move for Kim Wilde singles compilations, so it's nice that her studio albums are finally receiving some love. We all know Wilde has made some ace 7″s, but her albums weren't just the hits plus a load of filler. There are many reasons why Kids In America was so massive. But Wilde's record label RAK could equally have chosen Our Town or Young Heroes from her self-titled 1981 debut as examples of attitudinal power-pop railing against squares, old people and crap local civic amenities. They would have been just as huge hits.
There are synth-pop touches on Kim Wilde, but it's essentially a fabulous power-pop record which wouldn't have been too alien in her dad Marty Wilde's rock'n'roll heyday: Kim's avatar of being young, unstoppable and the coolest in her gang will always work – very much the Billie Eilish of her day, Kim.
Second album Select mostly kept up the good work, though attempts to be taken more seriously as an artiste did result in the occasional lapse into now-dated sub-Japan synthguff pretension. At least Wilde was aiming high, and the airy meanderings of Just A Feeling were forgivable when surrounded by more whizzbang struts like Action City and Chaos At The Airport.
By 1983's Catch As Catch Can, Wilde was entertainingly all over the shop. Rockabilly retro lead single Love Blonde is a fabulously odd film noir moment out of step with anything going on around it. As diverse as the rest of the album was, you could say much the same sense of otherness lurks in most of its 10 songs. House Of Salome continued Wilde's power-pop excellence, but its storytelling lyrics were a world away from Kids In America. The squelchy proto hip-hop of Back Street Joe holds up remarkably well for what could have been an iffy rap cash-in. Just for good measure, on Dream Sequence Wilde went goth because, well, why shouldn't she?
The reissues are expanded with an unusual touch: because Wilde didn't do 12″ mixes at the time, Cherry Red have created brand new Extended Versions to sound like 80s mixes. Quirky rather than essential, at least the discs also contain all the B-sides and a DVD of videos and TV appearances, too. Throw in coloured vinyl releases for each album and you'll be reminded there was much more to Kim Wilde than being a singles machine. Wilde was – and still is – damned good at that as well, of course.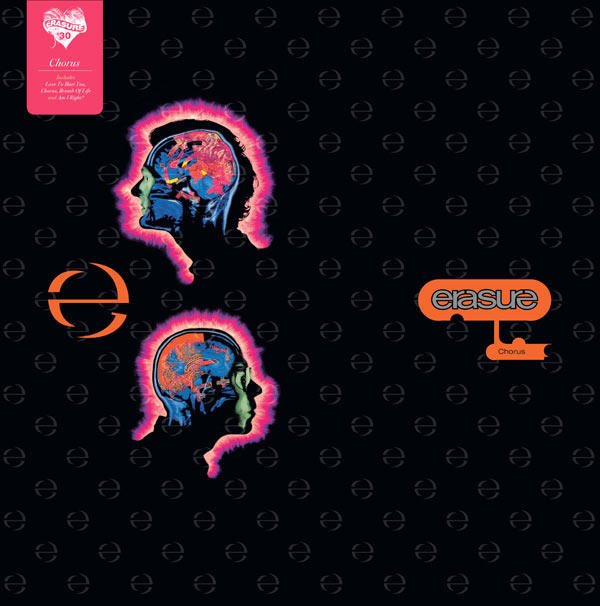 Erasure – Chorus
8/10
Erasure's third consecutive chart-topping album arrived in 1991, a year after they played to 65,000 fans at Milton Keynes Bowl – the biggest concert they'd ever headline. Chorus is redolent of a duo confident they could do no wrong, their formula by now honed to perfection. If that sounds like the album is as formulaic as its title, don't be fooled. In the sleevenotes accompanying the new expanded reissue, Vince Clarke explains the distinctive minimal sound is because there are no chords on the record: every song is monophonic. You try writing to order like that and see if you can come up with a stone-cold banger like Love To Hate You or the title track.
The ballads were just as effective. Alongside the perennial Am I Right?, the melancholic Siren Song and club comedown ode Home remain established live favourites. Only the mid-paced Turns The Love To Anger sounds like Andy Bell and Vince Clarke were writing to order, limping along next to the rattling Perfect Stranger and Waiting For The Day.
Nominated for the first ever Mercury Prize (beaten by Primal Scream's Screamadelica), Chorus is the last time Erasure's creativity and the public were in perfect sync. It deserves better than the muddled reissue it receives here. As with last year's Wild! reissue package, the second extra disc simply doesn't come close to rounding up the original album's extras. You can perhaps forgive the absence of Moby and The Grid's remixes for copyright reasons, but where are three of the singles' six B-sides? Erasure have done so many boxsets and rarities releases, common sense has deserted the compilers here: focus on those additional songs, rather than footling around with an alternative version of Siren Song that changes the lyrics.
At least the sleevenote interviews are extensive, and a third disc of live versions of all 10 Chorus tracks, recorded in 1992 at Manchester Apollo are as celebratory as the studio album itself.
John Earls & Wyndham Wallace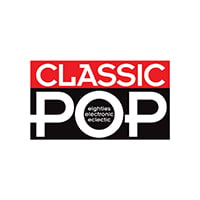 Classic Pop
Classic Pop magazine is the ultimate celebration of great pop and chart music across the decades with in-depth interviews with top artists, features, news and reviews. From pop to indie and new wave to electronic music – it's all here...