Forget The Pointer Sisters, Destiny's Child, or even The Supremes – the best-selling US girl group of all time is TLC. Formed in Atlanta in 1990, Tionne 'T-Boz' Watkins, Rozonda 'Chilli' Thomas and Lisa 'Left Eye' Lopes racked up 65 million sales and countless awards with hits like Waterfalls, Creep and No Scrubs…
However, despite their success, they also suffered at the hands of the music industry, signing catastrophic contracts that led to bankruptcy at the height of their fame. Lopes died tragically in a 2002 car crash and the girls only made one more album until 2017's crowd-funded comeback TLC, which they said would be their last. Now the surviving duo are returning to the UK for a one-off show at London's Shepherd's Bush Empire on 29 June and there are whispers of a possible Glastonbury Festival appearance, too. Classic Pop caught up with Chilli to reflect on the group's legacy and hear their plans for the future.
Your second album, CrazySexyCool is 25 years old this year and still sounds incredibly fresh.
Thank you. I think that was down to the sophomore album thing, you have so much more pressure. The first one can be this or that, maybe it's a fluke. Then the second one for us it was like, "Can they do it again?" It was a bunch of things, there was more colour, the clothes were still baggy but sexier, there was a lot to that album which made it what it was.
It sold over 14 million copies and, of course, spawned Waterfalls, which remains the perfect amalgamation of pop, R&B, soul and hip-hop. You name it, it has it…
We never went to the studio and said, "Hey, we want to do a song like this or that." It all happened organically, that's always the best way. But by that time producers knew the type of group that we were, we had a message, too. Our whole style was pretty tomboyish; we were definitely girls' girls but at the same time we could rock with the guys. And we kept it at 1,000 per cent the whole time. We feel all of our songs are like that. We never put ourselves in a box as just an R&B group because we were a little bit of everything. That's why so many people from so many different backgrounds connect with us. We all go through the same stuff and have the same feelings, especially women, you know. We can all sit down, whatever the country, no matter where you're from, it doesn't matter, we can all high-five over a few things.
People definitely connected with the undesirable men you sang about in No Scrubs, does a Scrub still exist today?
Oh honey, honey, HONEY, you know roaches don't die, they multiply. You think they die but they come back, there's always a new breed. Sometimes they get stronger – yes, Scrubs stay. It's funny because my niece is six and I tell my sister, "If she only knows one TLC song then that's the one she has to know." She has to be schooled and understand to stay away from this kind of guy. So that song, for me, will forever be relevant, it's like a class.
What can we expect from your UK gig next year?
What we can promise is that it's going to be a very loud and highly energetic show. That's all we know how to produce. And some beautiful visual surprises. We can't wait for people to see what we've been cooking up.
Will there be any new music for this show?
(Laughs) I'll just say that no matter what we do it's going to be very entertaining and everyone will be happy and walk with us.
There's a lot of love for you here in the UK.
Yes, we love coming here because we didn't get to the UK as much as we wanted to years ago. There were difficulties and it's only now that opportunities are presenting themselves to us. Now whenever we get an invite we say 'yes' – a strong 'yes'.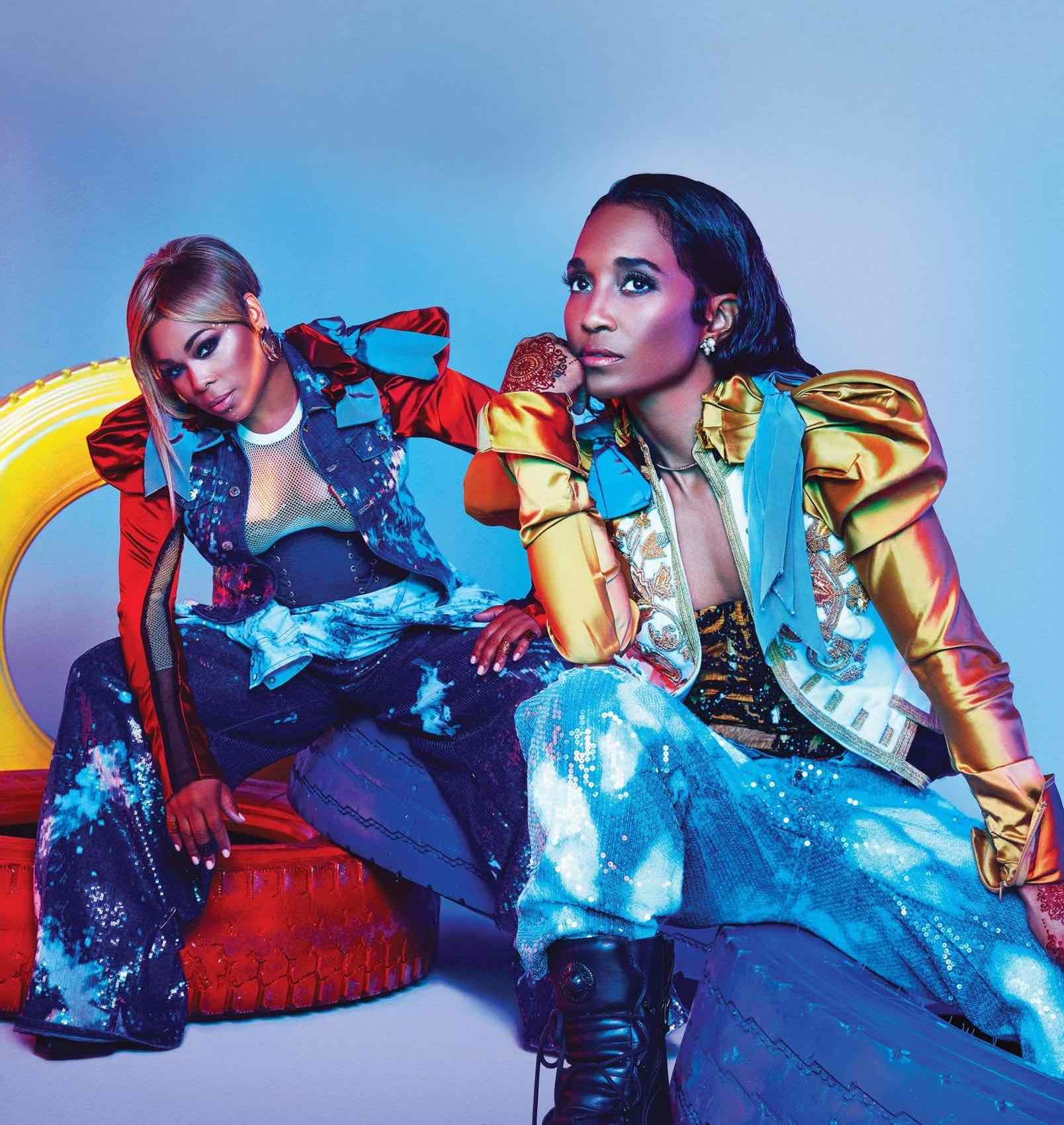 You mention difficulties, the TLC story is quite incredible and the music industry has not been kind – you lost a lot of money mainly due to bad contracts.
Yes, but I'm at peace with it. That was a part of us, it's what we went through. Naturally you don't want to go through the stuff that we went through. My son is now getting into the music business, I'm like, "OK, I'm going to protect you as much as I possibly can." What we went through, we hope it helps many other young artists when they get started. Sadly, being a new artist, you have that fire and hunger to do what you love and perform, so you decide to sign or do whatever you have to to get there. I always say, "Hold up." Hopefully, now they would have good representation and at least structured contracts so their whole life isn't signed away to someone, anybody. That's not right, it's completely wrong.
Do today's artists have more control than in your day considering live music is more important than record sales?
Being on the road is always the answer in my opinion, even when we first got started. People aren't selling music, it's streaming and stuff now. That offers a certain amount of success for artists but visually not so much. Videos played such a big part in our success. I hope that one day we can get back to a place where people can tune in and watch videos. I think that opens up a nice way to connect with the artists and see how they express themselves with the song you like. The video can even help what the song is about. For example, with Waterfalls, radio had no clue what we were talking about, "waters and rivers what?" They didn't get it, but the video completely brought it to life. They go hand in hand. It just helps for a better connection with the audience.
Your No.1 hit, Unpretty was way ahead of its time in terms of lyrics about self-worth. Perhaps that message seems even more pertinent today.
100 per cent that – and Perfect Girls from our last album, it's the same thing dealing with confidence and finding beauty in yourself. It's the same today only now you have social media, this outlet for all to see. With all the different filters and apps on your phone – how you can make yourself look different – is all for the sake of Instagram. People get so caught up with it they lose their identity. Some of this stuff doesn't even look human. Those songs hit harder now because of that.
Does the anniversary of milestone records make you reflect on the loss of Lisa all over again?
The fans mark anniversaries but we wouldn't participate in the anniversary of a death. It's still hard for me to talk about her in the past tense. Sometimes I catch myself doing it and it shocks me. Just because a person is no longer with us doesn't mean we don't love them anymore. I still love her. I miss her very much. We started this thing together and although she's not here, Tionne and I make sure her legacy continues, that's just how it is. There are no other options but to do that.
You announced 2017's TLC album would be the group's final LP. Is that still the case?
We were always clear saying that it's not the last of TLC, and not even TLC music, but albums? Yeah. We are living in a time where it's just not about the album anymore. It's about a single here or there, or an EP or something. We love music and creating music so we are definitely going back into the studio to work on different projects. We are very excited.
Is one of those projects that you refer to a Broadway musical?
Yes, definitely. First of all it's amazing that the Broadway world want to work with us, but it takes time and has to be done right. We are definitely working on that and it's one of our biggest and most exciting projects. There are no set dates but we're working and progressing and we're happy about that.
Sounds like you still love being in TLC?
All I care about is touring. That's the one thing that excites me so much about TLC. We have a lot to be grateful for. It keeps going so we are very blessed. If I weren't in it, I know that TLC would be my favourite group!
Rudy Bolly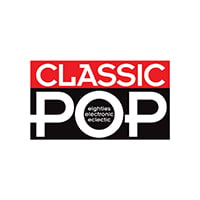 Classic Pop
Classic Pop magazine is the ultimate celebration of great pop and chart music across the decades with in-depth interviews with top artists, features, news and reviews. From pop to indie and new wave to electronic music – it's all here...