Deacon Blue Interview: 'Everyone's allowed to despair now and again. But I'm a great believer in human beings'
By Classic Pop | April 23, 2020
Riding a creative and popular resurgence, Deacon Blue have kicked off the new decade with perhaps the finest distillation of their hopeful musical message since Raintown. "I'm a great believer in human beings," Ricky Ross tells Paul Kirkley…
If there was ever a band destined to make a record called City Of Love, it's Deacon Blue. After all, these themes – of hearts full of hope, and cities full of dreamers – have been the twin engines of their passionate, anthemic Celtic soul music for more than 30 years. It's a philosophy that arrived fully-formed on their million-selling debut album, 1987's Raintown – a romantic but clear-eyed portrait of inner city Glasgow at the fag-end of the Thatcher years – and one that's run like a watermark through their songbook ever since.
"I guess songwriters tend to be city people," muses Ricky Ross, the Dundee-born former English teacher who assembled Deacon Blue in Glasgow 35 years ago. "When you think of the Brill Building, Lennon and McCartney coming out of Liverpool, Nashville, London…
"Cities are places where stories happen. And they're places of shelter, where people come – they kind of mop people up. In some ways, it's a miracle they work at all, but they do. So for me, the city has just always been a very central place to everything I've done, musically. A lot of songwriters flee the city eventually," he notes. But he and his wife (and bandmate) Lorraine McIntosh have stayed in Glasgow, making their home and raising their three children in the city's south side.
As for the other half of the album's title: "In a sense you're always writing a love song," says Ricky. "From Tin Pan Alley to hip-hop, it's the one form of songwriting that doesn't go away."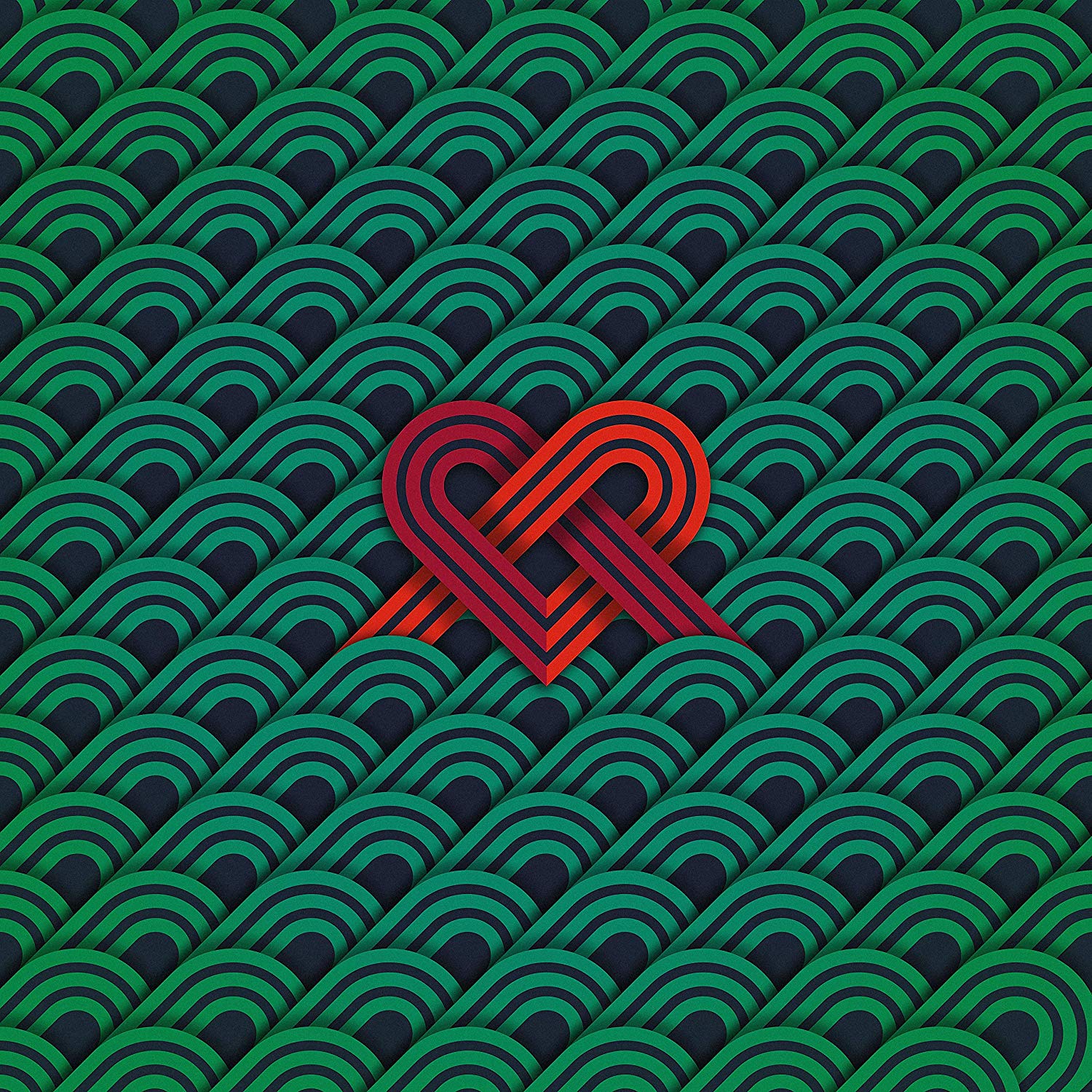 Seeing the light
As with so much of the band's back catalogue, the love of City Of Love isn't just of the swooning, red-blooded variety (though there's certainly no shortage of that). It's also a byword for compassion and hope, and a sense that light still prevails, even in the darkest of days.
It's a sentiment that shines through songs like Intervals ("It's the spaces that I seek… intervals of light"), the self-explanatory Keeping My Faith Alive, and the title track, in which Ricky entreats his subject – a spiritual successor, perhaps, to the council street-sweeper who, in their debut hit, dreamed of sailing away on a ship called Dignity – to keep on going "until you reach the end, and lay down your burden".
"We live in hugely troubled, conflicted times," observes Ricky. "And I think maybe, with City Of Love, I was just looking for something that could heal, and be a balm."
His songwriting has always been political, chronicling the Strathclyde rustbelt like a Scottish Springsteen. But by his own admission, he's less of a rabble-rouser than the man who, playing in front of a crowd of 250,000 at Glasgow's Big Day in 1990, launched into an impassioned diatribe about the workers of Motherwell and Ravenscraig being "lied to and sold down the river" by a remote Westminster elite.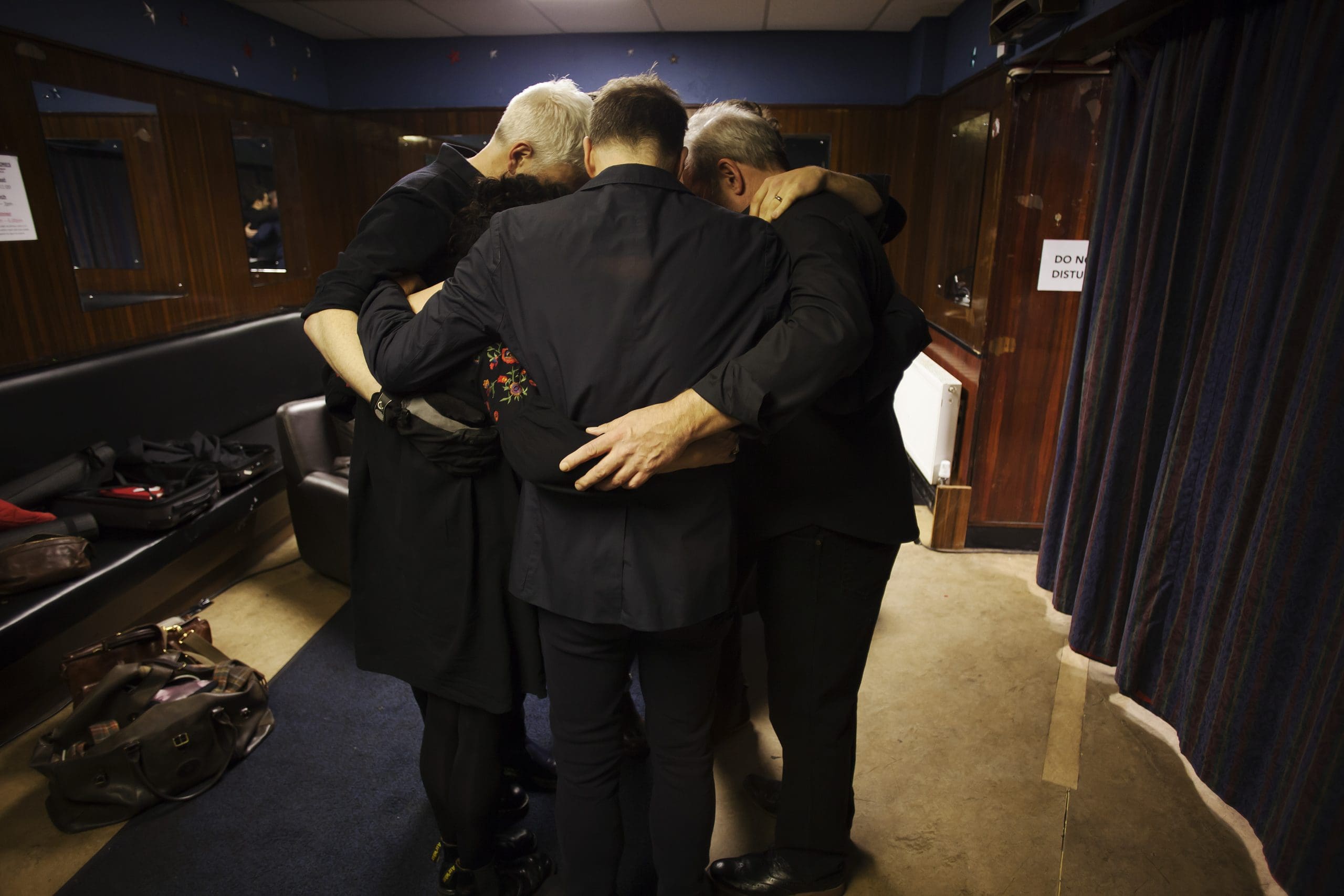 "I still get involved," he says. "I'm a passionate believer in Scottish independence, and still really involved in charities that support social justice. But it's very easy just to shout your opinions from across the barricades. Whatever the issue for you, whatever your red lines – whether it's global warming, the refugee crisis, civil liberties, jobs… we've still got to get up in the morning and get on with people. You get to a point where you stop talking to each other and start picking up arms – which is what America's like, and what Britain's like, at the moment."
Does he ever lose hope or think that maybe love doesn't prevail? (A counterpoint perhaps acknowledged on another new song, Weight Of The World, exploring gravity's hold on the human heart.) "Yeah, I'd say we all think that," he admits. "Everyone's allowed to despair now and again. But I'm a great believer in human beings."
It helps, or course, that he has a religious faith to call on. A former church youth worker who was raised in the evangelical Christian Brethren tradition, Ricky converted to Catholicism in his fifties.
"It was an extension of my Christianity – a long road of spirituality," he explains. "The priest who received me at church, he said, 'What you're tapping into here is 2,000 years of spirituality', and I think that's kind of where I am with that. It works for me; it helps me understand the world a bit better. It's a road some people take, and others don't really feel a need for. It was something that's been drawing me close. It was the faith of Lorraine as she was growing up, so it was something that was strong to her, and it's the faith we brought our children up in. So it felt like a natural fit for me. But yes, it was very late in life."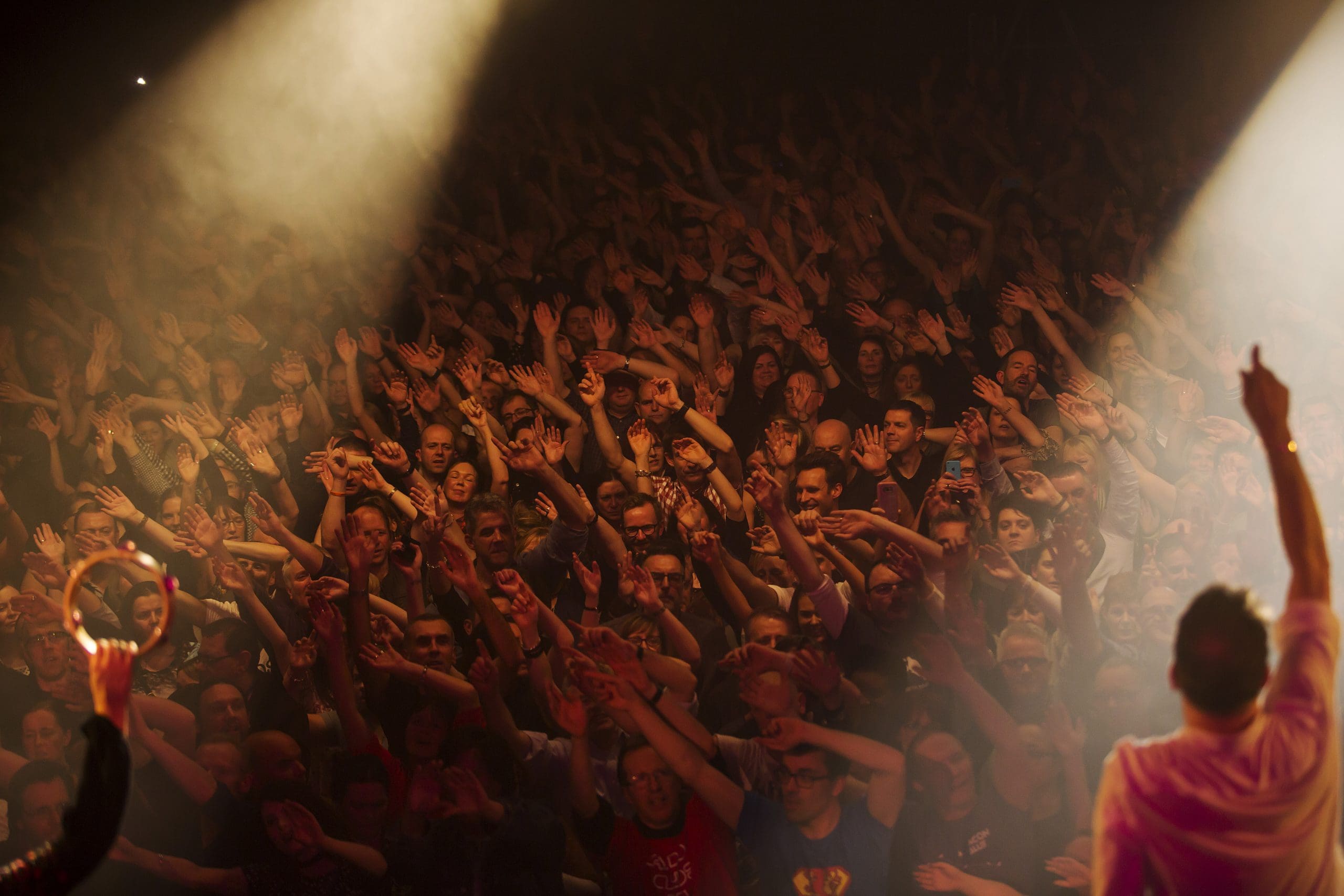 Loved-up Days and Nights
When it comes to the other sort of love – the clammy, awkward, fire in the belly, thump in the chest stuff – is it difficult to summon the agony and the ecstasy of such emotional turmoil when you're a 62-year-old man three decades into a happy marriage?
"You have to kind of write about where you are," says Ricky. "At my time of life, people have died and your ideas and your perceptions have changed. I'm really proud of being in a happy marriage – we're married 30 years this year – but as our kids grow older, things change. There are different aspects and different challenges. And you also look back. There's a song on the record, In Our Room, which looks back to the first days of being together, when we
had nothing."
It's a beautiful song, in which Lorraine adds her trademark, cooing harmonies to a fond recollection of loved-up days and nights sleeping on a mattress on the floor, staring at the stains on the ceiling and listening to Van Morrison. "I think that, sometimes, distance helps you write about things you couldn't write about at the time," suggests Ricky.
City Of Love caps an incredibly prolific period for Deacon Blue: it's their fourth album in eight years, continuing a creative resurgence that began with 2012's The Hipsters. "I think we came to the conclusion that we either do this properly or we don't do it at all," says Ricky, for whom the band had effectively been a part-time hobby during the preceding decade. "At that point, I was finding the idea of writing for Deacon Blue quite difficult. I said to a friend, 'I don't know where to begin', and he said, 'Why not go back to where you started?' So I just wrote the songs I wanted to write. And that's what liberated me."
In 2016, Believers became the band's highest-charting album in 23 years, propelled by the title track's heavy rotation on Radio 2. They're also playing to bigger audiences than they were 10 years ago, and their 2020 UK tour will be their most substantial yet, including seven arena shows and a night at the Royal Albert Hall. Presumably they have to stay match fit? After all, rock and roll is a young man's (and woman's) game, in many ways.
"It is, it really is," laughs Ricky. "You do have to be fit. It's funny, when you're young, you're just kind of daft, and I don't think we did any protection of our voices. And sometimes now we're doing longer shows than we used to do back in the day. So it's kind of taxing on your vocals, and we're more careful – lots of steaming and resting."
To what does he attribute the return to bigger venues?
"Obviously records have been dying for the last 15 to 20 years, everybody knows that," he considers. "Owning stuff is a less of a priority for people, and experience is the new economy. I think a lot of acts, not just us, are seeing the numbers of people coming to their shows increasing. And the other factor is, we're alive as a band. I don't think people want to follow a band that are just going to go out and do the stuff they were doing 30 years ago."
Soundtracking Lives
That Ricky Ross' music continues to soundtrack so many people's lives is a testament to the enduring quality of his songwriting. Not that he often gets much credit for it, Deacon Blue being one of those bands that have been quietly airbrushed from the pop history books and Friday night BBC Four documentaries.
According to this established narrative, pop music in the late 80s and early 90s went straight from Stock Aitken Waterman to acid house to grunge to Britpop. But for those who weren't raving under a motorway bridge on disco biscuits, the late Thatcher years were fertile ground for literate tales of love, heartbreak and social inequality played out in rainy, post-industrial northern cities. In Glasgow, Deacon Blue were joined by the likes of Del Amitri and The Blue Nile in mapping the city's blend of hardship, resilience and crepuscular, neon-lit romance.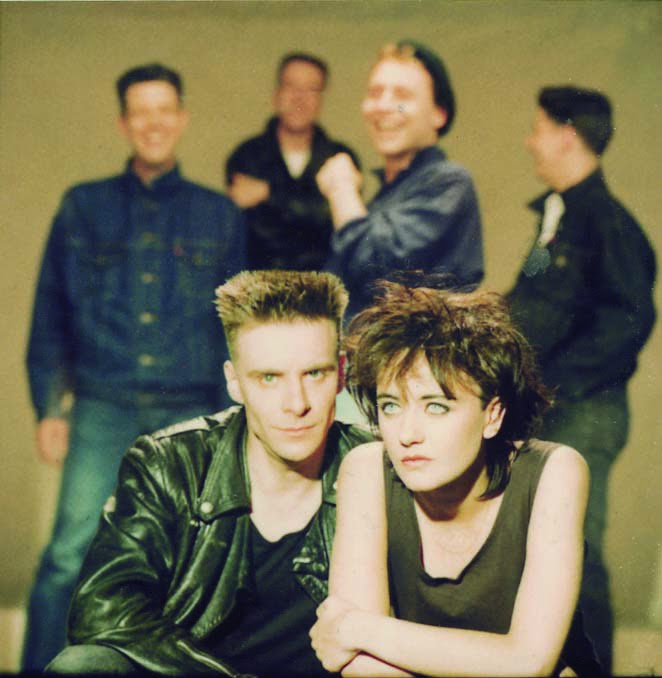 "It's an amazing city," says Ricky of the place that, for him, has proved a muse equal to James Joyce or Sean O'Casey's Dublin. "I think like a lot of cities, even now, it's about trying to find a place in the post-industrial world. It's like Manchester, Liverpool, Bristol, Leeds – all these cities have something in common, and within that they have to try to reinvent themselves – find an identity. I have a love-hate relationship with Glasgow," he admits. "But it's always been there for me."
Raintown wore its message on its sleeve – literally, in the form of Oscar Marzaroli's evocative black and white cover photograph, looking out across the city from Kelvingrove Park to the Finnieston Crane on the banks of the Clyde (under whose looming bulk Deacon Blue signed their first record deal, on a car bonnet). But it was the follow-up, 1989's prophetically titled When The World Knows Your Name, that pushed them into the big league, spawning
five hit singles – including the hollering, piano-pounding anthem Real Gone Kid – and famously displaced Madonna's Like A Prayer from the No.1 spot. Did they enjoy all the fuss at the time?
"I think we were too restless to enjoy it," muses Ricky. "It was always: 'Right, that's good, what's next, or why aren't we doing this thing?' So yeah, I think we probably shied away from it a little bit. We took a different turn to maybe what everyone expected with Fellow Hoodlums," he adds of their third album, and its Cajun-flavoured hit Twist And Shout, "and I felt quite happy about that."
True to the standard rock and roll playbook, success saw the band begin to fracture under the strain. "We all felt, in the mid-90s, that we just didn't have any place else to go," says Ricky, whose extra-curricular activities includes seven solo albums and a long-running alt.country show on BBC Radio Scotland. "It was getting more and more difficult to say what sort of record we wanted to make. I think what I probably needed to do was go: 'Look, I put the band together, I should come up with a solution.' You've got to kind of lead the way. If you go from a strong vision of what you're doing to going, 'What does everyone want to do?', it can become a bit of a muddle.
"I think that's where we lost direction. So we just all walked away from it, and it wasn't until we really came back and played live together that we realised: there's something about this we love, and something the audience loves, and there's a way we can make this good. It just took us another 10 years to work out what that was."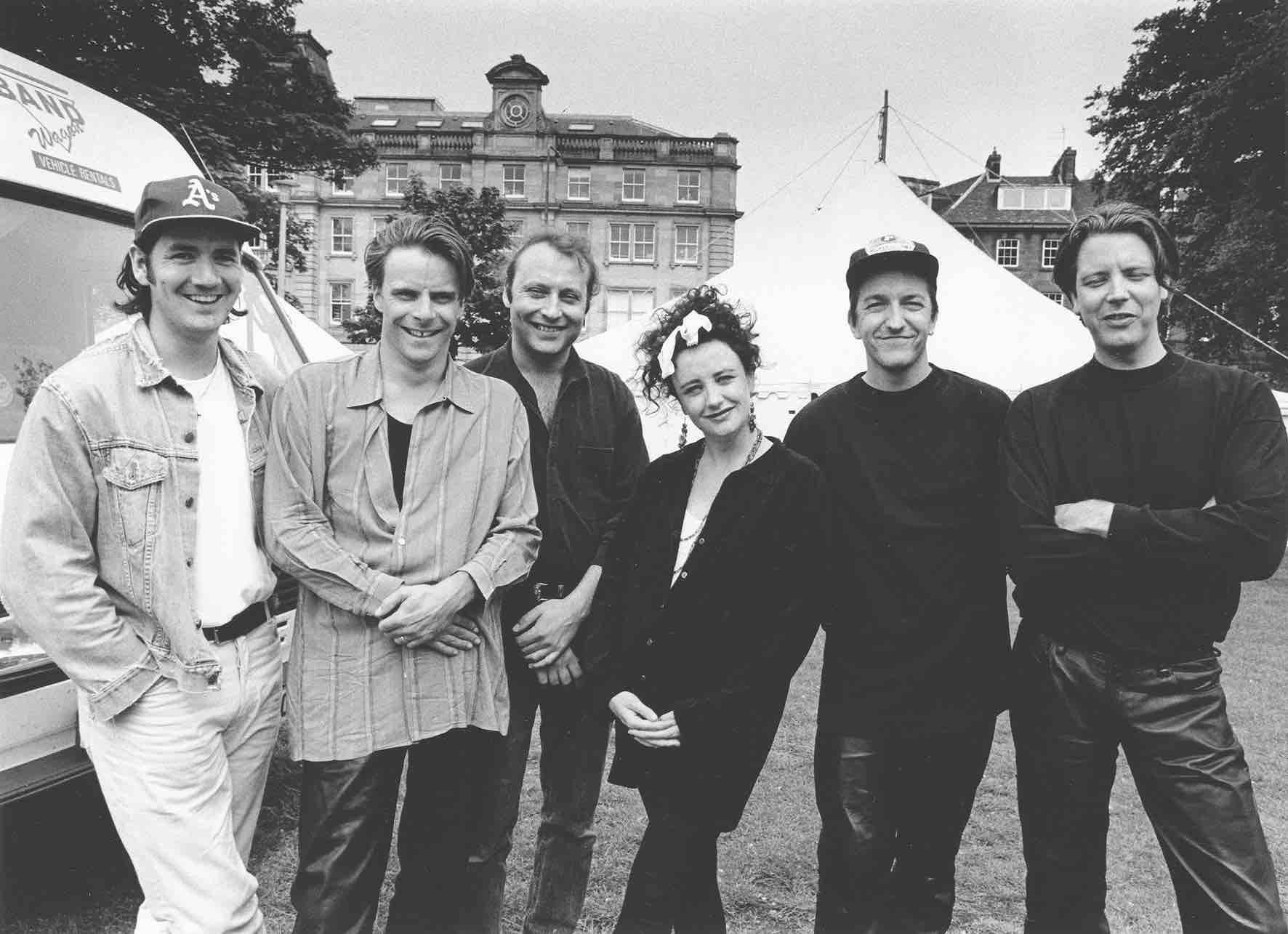 Uncool Runnings
The first fruits of this new resolve was The Hipsters, whose title is a playful allusion to the fact Deacon Blue have never exactly been what you'd call… cool. Not that they've ever aspired to be (if they had, naming themselves after a Steely Dan song was a funny way to go about it). Even so, it must rankle, at least a bit?
"Well, I personally get annoyed by all critical snobbery," says Ricky. "And also trendiness – that thing of buying Metallica and Jimi Hendrix T-shirts from Top Shop, just because they look cool. I've got no interest in that. That's just a puff of smoke, really. I've always just been interested in songs, and songwriting. Songs with a story that will break your heart – that's why I love country music. The Hipsters I just thought was quite funny. It's a funny idea that we're going to make an album called The Hipsters.
"It's a very bloke thing, isn't it?" he adds, of music criticism. "A very bloke way of thinking about it. Women are much more instinctive about these things."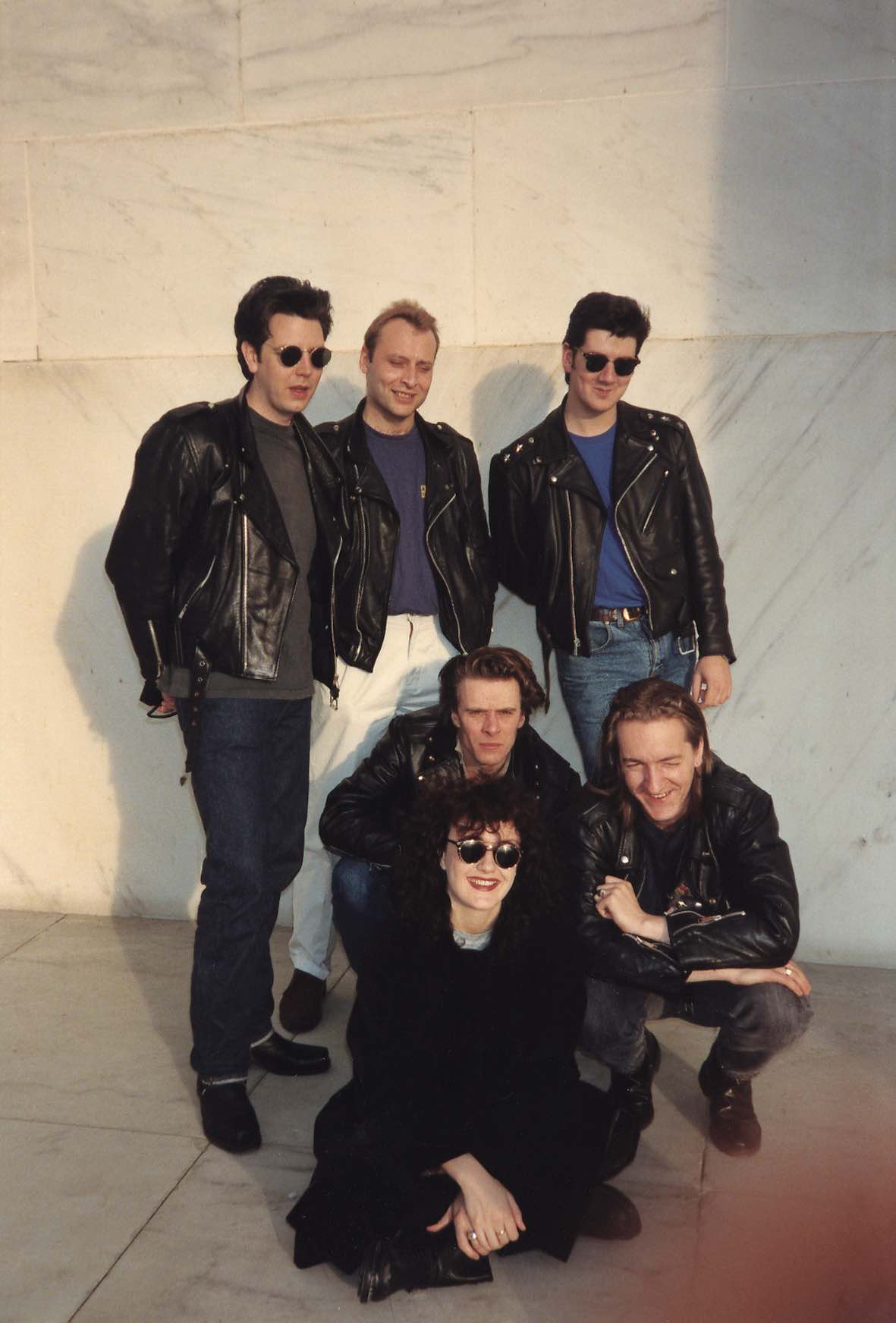 This year marks Deacon Blue's 35th anniversary. When Ricky surveys those three-and-a-half decades, what does he see? "There are times I've looked back and thought: what was that all about?" he admits. "There was a time, in the early 2000s, when Lorraine and I would come back from doing a couple of nights at The O2 or something, and we'd shut the door and go, 'Thank god that's over.' Because it was in a period when we hadn't quite found our way forward."
Today, though, it's a different story. "I'm incredibly proud that the songs have stayed with people for that length of time," he says. "It's a good place for us now. We're not smug about it, but we're quietly happy."
And what of knocking Madonna off the top of the charts? Not many of us get to say that, do we? "We tell our kids, who don't really know much about all this, and they go, 'Really, you got to No.1?'" he laughs. "And looking back on it, I think we get more excited. It was nice to do it. But you know, it's nothing substantial. The only thing that's substantial, and that will last, is the songs. The songs are the only thing that will leave a mark."
Paul Kirkley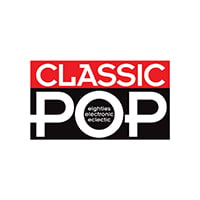 Classic Pop
Classic Pop magazine is the ultimate celebration of great pop and chart music across the decades with in-depth interviews with top artists, features, news and reviews. From pop to indie and new wave to electronic music – it's all here...