Lovechild of the Haçienda: M People interview
By Classic Pop | May 29, 2020
As M People celebrate their phenomenal 90s run with a career-spanning boxset, Classic Pop sits down with Mike Pickering and Paul Heard – the creative core behind the big voice – tracking their journey from Manchester's clubs to the top of the charts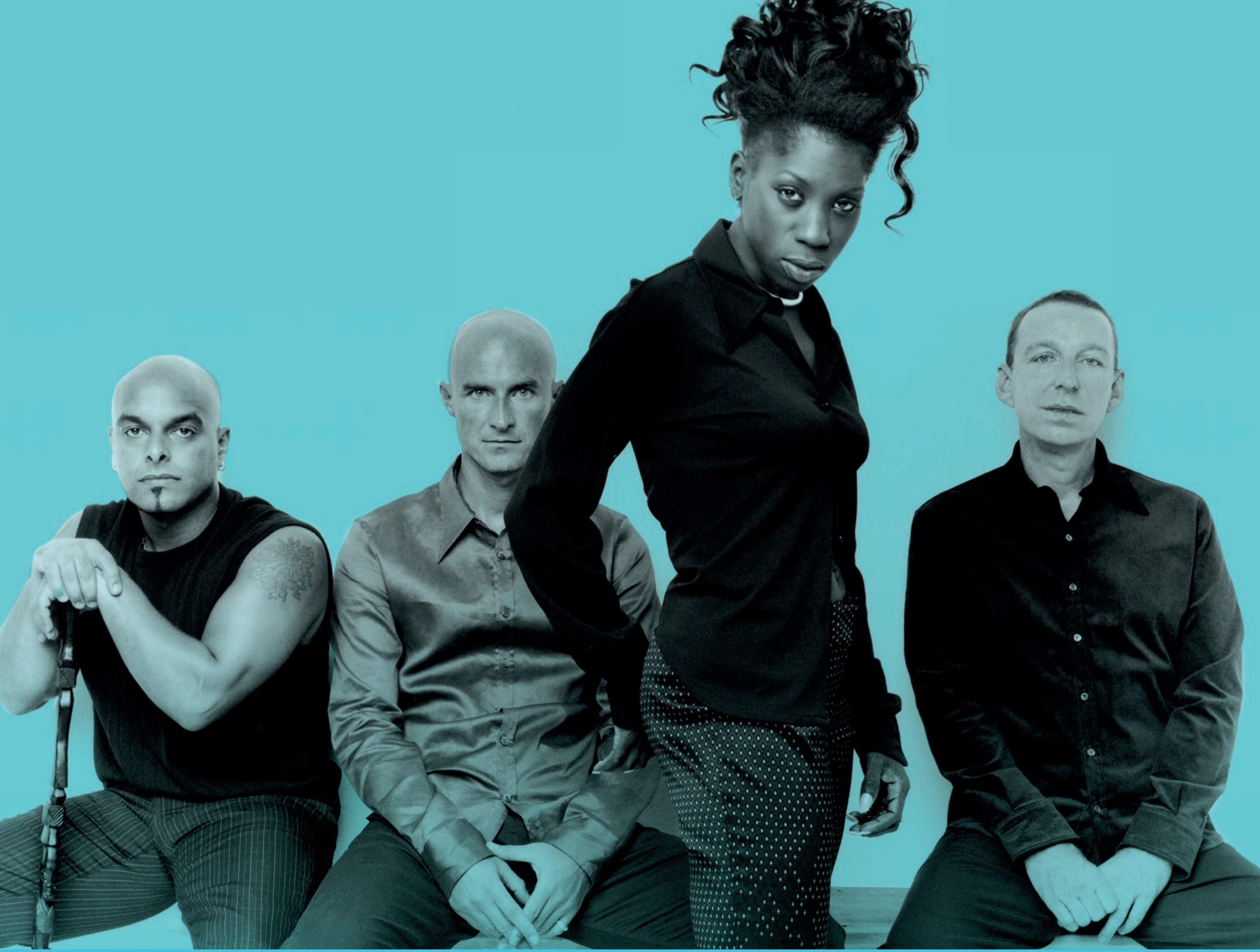 In the early 90s, a band exploded out of Manchester with attitude, anthems and a voice that defined a generation. Building on the city's rich musical heritage, from the Buzzcocks to the Roses, they would reign over the decade, notching up a string of hits that were screamed back at them at arenas, stadiums and even a Glastonbury headline slot. If the act that first springs to mind begins with an 'O', think again. M People's résumé includes 11 million sales, two BRITs and the Mercury Prize. A permanent fixture in the UK charts throughout the 90s, they even topped the US Billboard Dance Chart.
Looking back isn't something that comes particularly naturally to founder Mike Pickering, but then he hasn't really had the chance. M People is but one chapter in a colourful career that spans from Haçienda DJ and Factory Records' Latin-house outfit Quando Quango, to prodigious A&R man, whose many signings include the Happy Mondays, Kasabian and Calvin Harris. Pickering's career has been forged on pressing onwards, forever chasing the next buzz. He wasn't just around at the birth of the UK clubbing scene; he was the midwife. Becoming a heritage act that emerges every three years for another a victory lap doesn't appeal. He was notably absent at M People's triumphant reunion shows in 2012 and 2013.
Mike's songwriting partner, Paul Heard, has enjoyed an equally varied career, first on the Acid Jazz label, and now an in-demand television and film composer; he even scored a No.1 in 2011 with Wretch 32. The Londoner recalls M People's early days, hooking up with Mike through a mutual friend at Manchester's iconic Haçienda club. Those heady nights out would soon filter back into their creative endeavours. "Mike was DJing," explains Paul, "not just there, but in Renaissance, then Cream and all those clubs, so it was just a natural reflection of what was going on. It massively influenced the tracks we were writing: the euphoria, the feeling of…positivity and creativity coming out of the clubs at the time."
The feeling of ecstasy? "Yeah, it was right in the middle of that. Later on we became more contemplative, but especially the first couple of albums were based very much in the club culture." "My box of records was with me at all times, you know," says Mike in his thick Mancunian drawl. "I'd have two or three 12″ singles earmarked from the previous weekend, and I'd say, 'Right, I like this drum beat or I like this bassline, this little bit of melody'. So, it ran hand in hand."
Soul connection
There was, of course, one other key ingredient to complete the magic: the powerhouse vocals of Heather Small. The very notion of M People is inseparable from Small's voice. But this wasn't always the case. Mike remembers going to see a London soul collective, Hot House, support Barry White at the Royal Albert Hall and being blown away by the singer's vocals. However, in shyness Small spent the entire set staring at her feet. "I just wanted to have her in the band straight away. Other people I was with were like, 'I don't know, she seems a bit shy.' And I was like, 'I don't care, the voice is so identifiable, it's perfect.'" They invited Small to guest on a few tracks, How Can I Love You More?, written by Pickering on the birth of his daughter, and All My Life. "It just all clicked," says Mike. "The whole thing was a solo project for me in the first place. But people just clicked into place and the chemistry worked."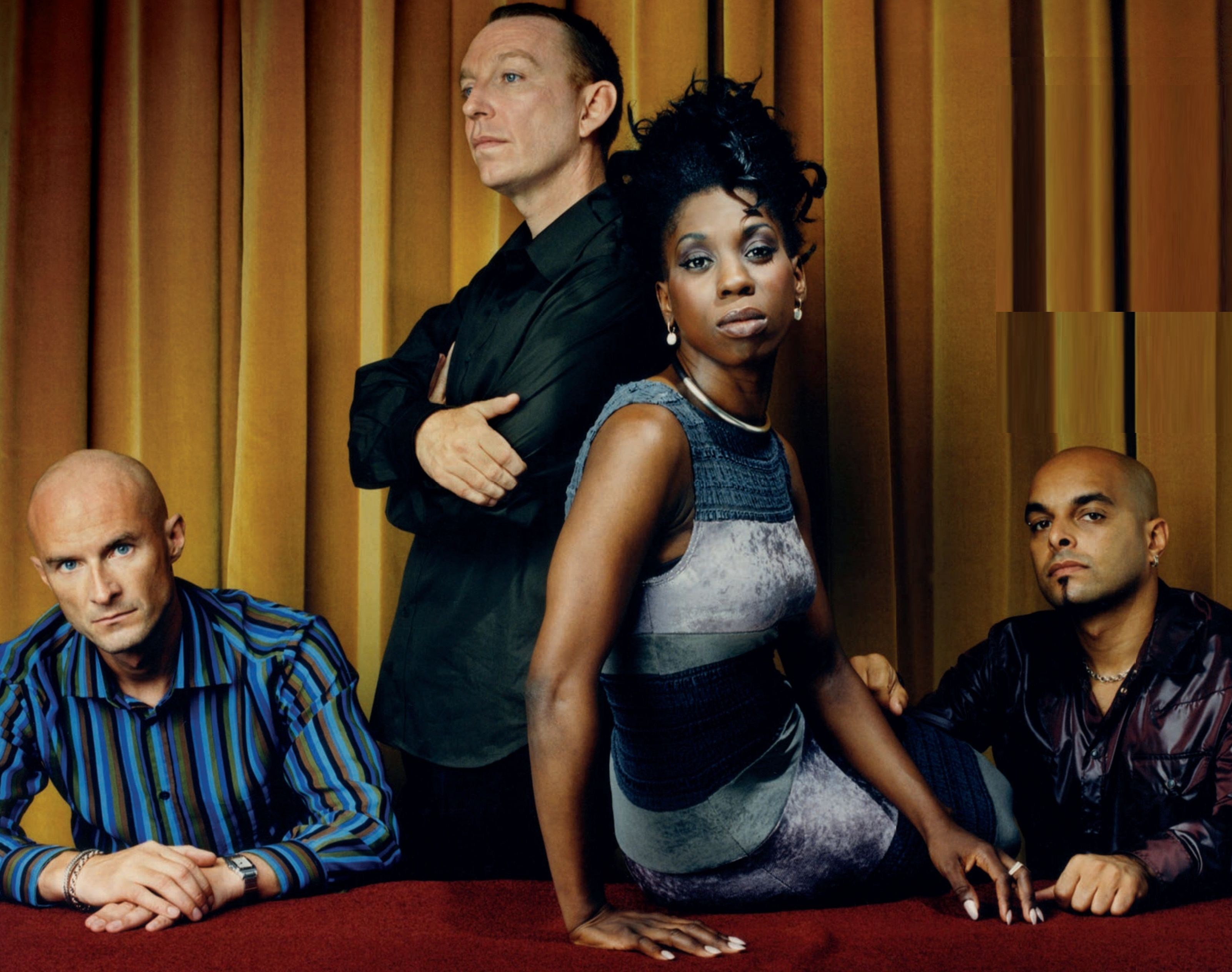 "Creatively, we were more than the sum of our parts," adds Paul. "We were really lucky to have found each other. Individually we had our own talents, but together you bring out stuff in each other."
"When we first started recording, we had no concept that we would be a live act," says Mike. "But straight away, Pete and Keith at Deconstruction said, 'We've got promoters wanting you to do this live.' I was like, 'Shit! How are we gonna do that?' Pete said to me, 'Mike, you've got Heather, just build everything around her.' And he was right." They started playing club shows in between Mike's DJ sets, initially a simple set-up with Heather singing along to the tapes, supported by live keys and percussion.
Paul recalls their very first gig at the Haçienda. "I remember Heather coming on stage, and she almost walked straight off because it was just so intense – the energy, guys with their tops off, everyone at the top of their voices. The intensity of that experience, it was like, 'Oh my god, this is something really quite special.'"
But this set-up could only take them so far. "After doing those shows for a couple of years, it's kind of limited just using a DAT machine because essentially it's a set formula. We wanted to bring a much more musical element into it. So, bit by bit, we introduced the live side."
This sonic expansion saw them take a full live band to Ibiza, much to the bemusement of the clubbers used to seeing a single DJ behind the decks.
"I think they were a bit confused!" Paul laughs. "For us, it was the normal thing to do, but everyone else was like, 'Well, that's a bit much!' You know, going on at 2am and people are flying. Everyone thought, 'What are you doing here?'"
"It was brilliant," Mike remembers. "No one had ever done that. I said, 'I'm not going there and doing a PA [playing to a backing track]. I've seen thousands and they're all shit.'
So we had articulated lorries going over on the ferry. Cost us a fortune, but it was great!" Challenging preconceptions is central to Pickering, refusing to do something just because convention demands it. "Well, we were a bit like that in Manchester. You know, we didn't really have a category, so if you went to a night you'd hear all kinds of music. I don't think we had that pigeonholing that they did in London."
It was this liberating approach that enabled M People to straddle both the clubs and the charts.
"I always thought house music was going to explode," says Mike. "It was a blank canvas, a four-four beat. You could do anything with it. Which we did."
Motown motivation
For all his immersion in hedonism, Mike was always rooted in a pop sensibility. "The inspiration for me was Motown. I wanted to write three-and-a-half-minute pop songs that would be as equally at home on the radio as they were on a dancefloor."
Paul remembers Moving On Up taking shape: "We called Heather up, saying, 'Heather, we've got this track, get your dress ready for Top Of The Pops!' We knew immediately that was going to be a big one."
It was symbolic of the phenomenal run that M People would enjoy throughout the 90s. "The tours were incredible," says Mike. "We had an 11-piece band, great musicians and it was just a wonderful experience.
We never played to less than capacity. Probably good planning by the promoters, but we'd be doing three or four nights in the Manchester Arena, three or four nights in NEC Birmingham. It was like, 'Jesus Christ, how's this happened?'" But even as the venues got bigger, he never worried about maintaining the energy of the clubs.
"The crowds that came to our gigs were just like us. They were there to have a good time and it just went off, a big party from beginning to end. We didn't really have massive reflective moments, we just socked it to 'em really, for want of a better expression."
The popular vote was matched by critical acclaim. Second album, Elegant Slumming, snatched the 1994 Mercury Music Prize from Blur and Pulp, Primal Scream and Paul Weller. In typical form, it was not so much the accolade itself, but sticking it to the naysayers, that really chuffed Pickering. "That was a big highlight because it pissed a load of people off, which really made my career! The broadsheets all thought it was the domain of indie bands. Well, no."
By the end of the decade, having reached heights they could barely have dreamed of – and by now sick of the sight of each other, after the relentless cycle – the band had reached its natural end.
"It was a great decade for us," says Mike, "which I thoroughly enjoyed." In just one word, his noted emphasis on 'thoroughly' captures the sense of a phenomenal, hedonistic time, lived to its fullest. Paul still enjoys the occasional return to the stage with the band. "It's an incredible experience. When the lights come on, you can see people's eyes and how much those songs mean to them. People have grown up with them. I think our songs have lasted, there's that timeless quality to them."
If playing the old hits doesn't tempt Pickering, the likelihood of new material emerging is currently equally slim – despite a supposed banger waiting in the vaults, should they ever get together to record it with Small.
In the meantime, Mike is happy to continue developing new artists and spinning the latest records in his DJ sets. He recalls a chance encounter with Pete Waterman on a late-night train journey, during M People's heyday. "Waterman said, 'The thing about you, Mike, you've got Woolworths ears. Never lose them, because that is your key.' And I was like, 'What do you mean?' and he went: 'You don't dissect things. You just hear something and go, that's great! It's a hit. Like a punter going into Woolworths to buy that record.' And I'm still that guy."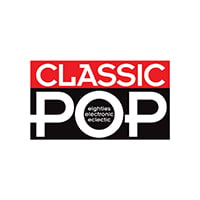 Classic Pop
Classic Pop magazine is the ultimate celebration of great pop and chart music across the decades with in-depth interviews with top artists, features, news and reviews. From pop to indie and new wave to electronic music – it's all here...