Classic Album Sundays offer an online alternative
By Classic Pop | July 16, 2020
­
With live events currently suspended due to the coronavirus pandemic, Classic Album Sundays has headed online and launched a three-part Patreon subscription service.
Classic Album Sundays – the world's most popular album listening event – has been serving dedicated music fans since 2010 by telling the stories behind an array of culturally significant LPs.
For £10 a month, subscribers will have access to three events – The Album Club, The Classic Album Pub Quiz and The Safe & Sound Webinar.
For the Album Club, members will get together to learn about, listen to and discuss a pre-selected album. Classic Album Sundays founder – the DJ, broadcaster, and producer Colleen 'Cosmo' Murphy – will tell the story behind the LP illustrated with music. Members will simultaneously listen to the album in its entirety and discuss it afterwards.
Also available will be the Classic Album Pub Quiz – each quiz is divided into two halves with a theme such as Laurel Canyon, Black Lives Matter, Britpop, The Golden Age of Hip Hop and more.
For The Safe & Sound Webinar, Colleen will be joined each month by an audiophile expert to discuss the basics of putting together a sound system to enhance your home listening experience. Subjects include room acoustics, turntable set-up, how to buy a hi-fi and more. Participants will have the chance to ask their own questions.
Multiple subscription tiers are available including a Supporter who for £3 per month allows Classic Album Sundays to continue to create and distribute free podcasts, videos, blogs and playlists surrounding our favourite albums.
Find out more at www.patreon.com/classicalbumsundays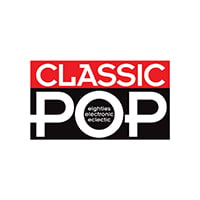 Classic Pop
Classic Pop magazine is the ultimate celebration of great pop and chart music across the decades with in-depth interviews with top artists, features, news and reviews. From pop to indie and new wave to electronic music – it's all here...