Previously unheard: Prince's I Could Never Take The Place Of Your Man
By Classic Pop | July 17, 2020
Prince's legendary vault has offered up more treasure. A previously unheard version of I Could Never Take The Place Of Your Man from 1979 has been revealed and acts as a taster for the forthcoming expanded reissue of the star's iconic Sign O' The Times, which will be released on September 25.
The unheard version of I Could Never Take The Place Of Your Man was recorded at Hollywood Sound Recorders, Studio A on 23 May 1979 and engineered by Bob Mockler. It's the oldest recording in the Super Deluxe Edition collection, dating back to sessions for Prince's self-titled 1979 album. Its basic elements are minimal: live drums and claps, bass, guitar, synth, and nine layers of Prince's voice.
The track was retrieved from the vault in June 1986 and re-recorded, with Prince adding a solo and updating the sound – that new version was given a prominent place on the unreleased Dream Factory and Crystal Ball collections before finally being released on Sign O' The Times.
Never-before-seen handwritten lyrics for I Could Never Take The Place Of Your Man have now been posted on Prince's official Instagram and Twitter feeds.
The Super Deluxe edition of Sign O' The Times features 63 previously unreleased tracks, as well as a previously unreleased 2+ hour video concert performance from the vault. You can pre-order it here.
In June, the first unreleased track from Sign O' The Times Super Deluxe edition reissue was shared, Witness 4 The Prosecution (Version 1). The track was recorded on 14 March 1986, at Prince's Galpin Blvd home studio in Chanhassen, Minnesota, and originally intended for inclusion on the halted Dream Factory album.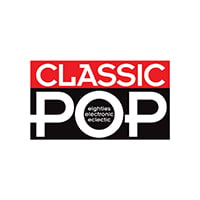 Classic Pop
Classic Pop magazine is the ultimate celebration of great pop and chart music across the decades with in-depth interviews with top artists, features, news and reviews. From pop to indie and new wave to electronic music – it's all here...