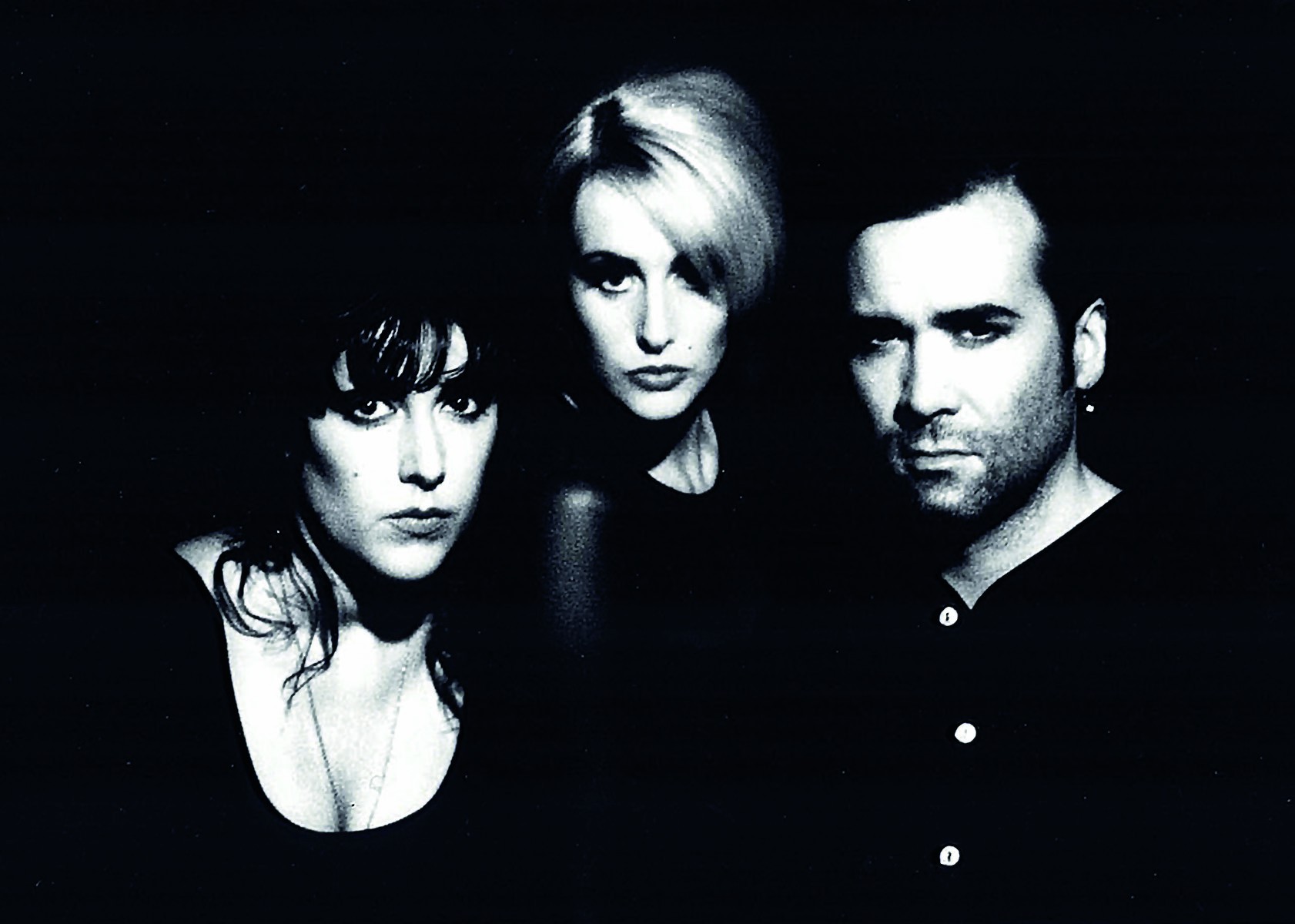 THE HUMAN LEAGUE'S FIRST ALBUM AS A TRIO GETS EXPANDED FOR ITS 25TH ANNIVERSARY – BUT WHICH VERY DIFFERENT DELUXE EDITION WINS OUT?
In the aftermath of the failure of Romantic? in 1990, The Human League should have been done for. Virgin dropped them, then grunge happened. By the time Octopus arrived five years later, it was all Britpop and nobody had any time for anyone from, eurgh, the 80s making, pfft, synth-pop. Even Philip Oakey thought it was time to pack it in: it's generally thought Joanne Catherall was the only beleaguered League believer at the time.
Dusting themselves off, the band initially fled to Japan at the invitation of Yellow Magic Orchestra. The resulting two-song 1993 single YMO Versus The Human League is overlooked in rebuilding the trio's confidence, but is included among the CD's extras here: Catherall and Susan Ann Sulley shine bright on Behind The Mask, which is essentially a happy house reworking of George Thorogood And The Destroyers' version of Who Do You Love?, where Oakey also appears fully in control again.
That resurgent spirit carried on into Octopus. The album is mostly remembered for Tell Me When, such a vintage League banger it's easy to assume it came out on Hysteria a decade earlier rather than the year of Blur v Oasis. Absolutely unstoppable, it propelled the League back into the Top 10 for the first time since Human in 1986. These Are The Days and Filling Up With Heaven were less poppy but aimed the trio squarely at the dancefloor, kindred spirits to Underworld and The Chemical Brothers going mainstream. It peaked on the seven-minute finale Cruel Young Lover which, while lacking Catherall and Sulley's harmonies, is as close as Oakey has come to floorfilling nirvana.
The club spirit is taken further on the exceptional 2LP expanded vinyl edition of Octopus. The bonus disc of eight remixes starts with Utah Saints' punishing take on Tell Me When and just keeps getting giddier. Via Hardfloor's spring-heeled Filling Up With Heaven, it peaks at Sonic Radiation's mix of These Are The Days, which will blast you into the middle of next week. Even the worst effort, ULA's ambient version of Filling Up With Heaven, basically invents Grimes 15 years early.
Weirdly, the extra disc on the CD is completely different: demos for each album track, the YMO single, two 7″ edits and cute B-side The Bus To Crookes. Go for the vinyl, even if you need to buy a turntable to do so. The momentum didn't last: it'd be another six years before Secrets, where the League appeared out of sorts again. Regardless, along with Credo, here is the League's neglected classic. Give it a chance and Octopus gets its tentacles into you.
Rating: 8/10
John Earls
Comments
comments
admin